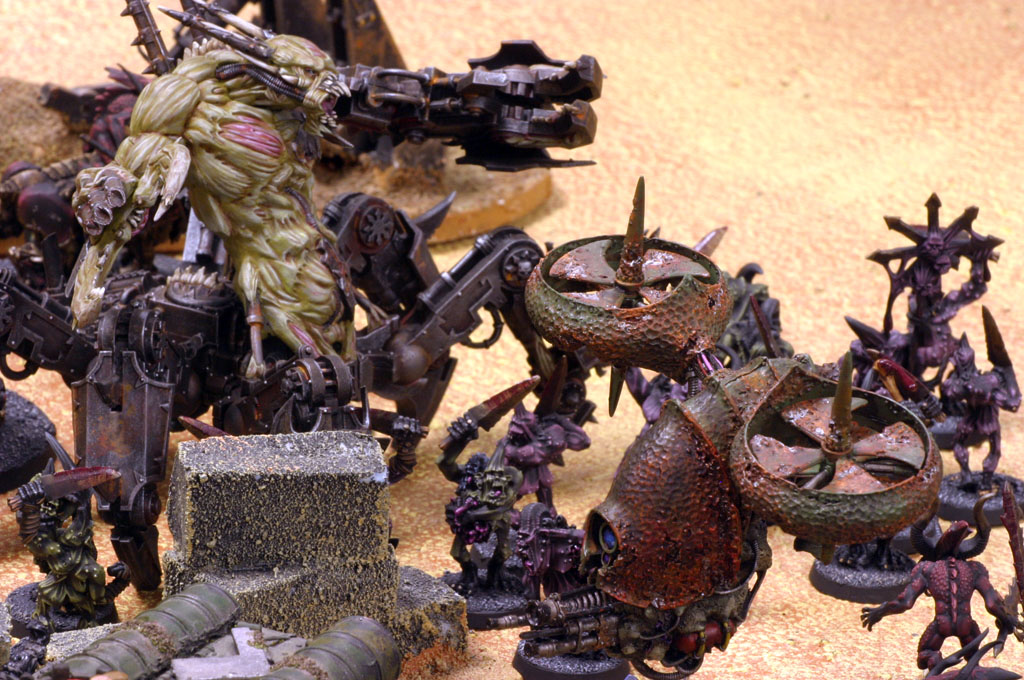 Hi everybody,
Today's open discussion isn't about Chaos Deamons in particular. They are just he most current example of something thats been on my mind of late.
That is, what do you consider "the game" to be? By that I mean, when I want to play a game of Warhammer 40k, I make several assumptions:
-I will be playing a game with another player.
-I will be using one of my armies
-I will get to spend a few hours in a game of maneuver and tactics
-I will be pitting my player skill (and luck) versus my opponent
-I will be trying to have a fun time with my hobby time

Chaos Daemons are currently the most untraditional army available, and on occasion I feel that they break the game. Now I don't mean they are unbeatable or overpowered (they aren't).
The issue is it feels at times like I'm not playing 40k at all, but some other game set in the same universe with an alternative ruleset; kind of like the old killteam rules were. Chaos Daemon games are so unpredictable for both players, and the entire deployment options and special rules are so alien to any other army, that I really have to be in "the mood" to play them. One of the key concepts of 40k is control. That is, I'm the player and I make the decisions, commanding my troops on the tabletop for good or bad. Chaos Daemons often give me an "along for the ride-electric football" vibe, that can result in some very odd games (The old World Eaters list used to have a little of this as well).
My question is do any of you guys feel similarly, and where do you draw the invisible lines of what you consider "the game" to be? Would you like to see Games Workshop crank out other Codices aling the lines of Chaos Daemons with really alternative play styles, or do you feel a certain amount of regularity is needed for the game to still be the game, and the crazy stuff saved for supplements like Planetstrike, etc…?
~Have at it.