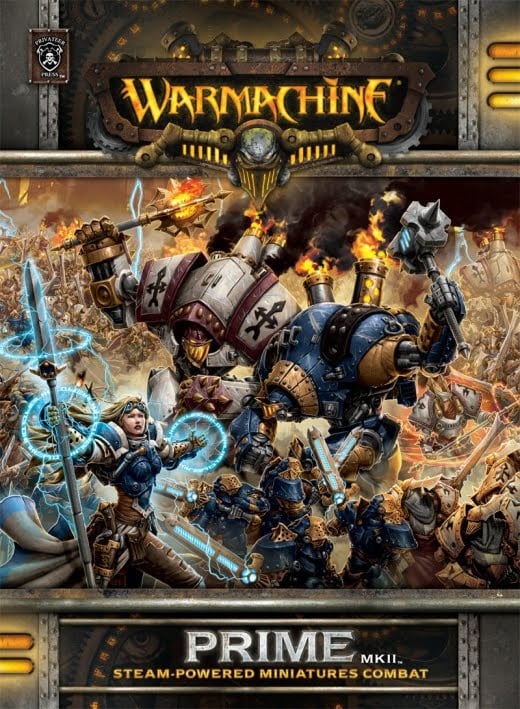 Big news on the Privateer Press front,
The much anticipated reboot of Warmachine is here! The MKII Prime Rulebook is now available. I've put together a quick 4 minute video overview of the book here.
MkII Prime Softcover $29.95
MkII Prime Hardcover $44.95
It is a 256 page full color book available in both hardcover and softcover. This is the main core rulebook folks, so if you've ever had any interest in Warmachine, go check it out. That softcover is dirt cheap. You won't be sorry. We will have more detailed reviews of the contents and other MkII January releases soon.