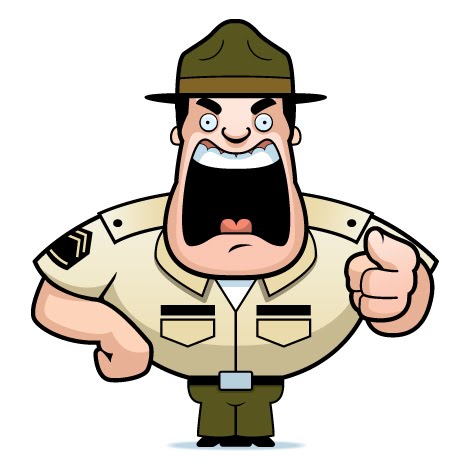 Jwolf here. Since we talk a lot about Imperial Armies (and most opponents play Imperials), here is some advice on what to do with Xenos forces to wreck the day for your Imperial opponents.

Eldar
Eldar have the problem of not being able to take a punch, generally. So to beat Imperials, focus on killing only the units you have to and outmaneuvering the rest.
#1 Fire Dragons. I think 2 small Fire Dragon Squads in Wave Serpents are almost a requirement. Adding the Dragon's Breath Exarch is a common choice – I don't agree with the choice, but I understand the desire to be multifunctional. Use Fire Dragons to stop Land Raiders or other vehicles that can wreck your transports and/or deliver to your objectives. Do not waste Fire Dragons on TH/SS Terminators – you won't kill many more with Fire Dragons that you would with regular shooting, and the remaining Terminators will eat your Dragons every time.
#2 Fire Prisms. Fire Prisms can ruin the day for Imperials, especially in pairs. A very good use for Fire Prisms is destroying Imperials that you busted out of their transports.
#3 Guardian Jet Bikes with an Embolden Warlock. A fast scoring unit with rerollable leadership, these are ideally held in Reserve and brought on to grab objectives at the end of the game. An especially good technique is following behind Wave Serpents that tank shocks the opponent off the objective, leaving space for your Bikes to get the job done.
#4 Outflanking War Walkers. Imperials stack their armor on the front facing. A few War Walkers with Scatter Lasers can wreck Imperial vehicles, and, almost more importantly, distract from the units that will take objectives.
#5 Wave Serpents. Yes, they are expensive. Take at least 3 of them, buy them Spirit Stones, and drive around fast.
Tyranids
The new Tyranids have a lot of great ability to wreak havoc against Imperials. Tyranids aren't a subtle force, so use them to hammer Imperials into pieces.
#1 Deathleaper. Deathleaper ruins the day for Librarians and Guard Commanders with his negative Leadership ability. Take him, have him jump out in terrain where he can draw fire away from the core of your force.
#2 The Doom of Malan'tai in a Spore Pod. This model can single-handedly destroy an Imperial Army. Ideally, drop him so that his Pod gives him some protection on the first round, then get him into close combat. Against Imperial Guard, he is essentially immortal in close combat, and even against Space Marines, anything less than TH/SS Terminators will generally take a terrible beating (look for that Devastator Squad without a Powerfist – delicious!).
#3 Tervigons. Termagaunts are dangerous to Imperial Guard and wear down Space Marines with their bodies. Scoring Tervigons pumping out Termagaunts are simply fantastic against the Imperium.
#4 Zoanthropes in a Spore Pod. Zoanthropes can tear up Land Raiders and Tanks, both of which are priority targets now that Synapse doesn't protect against Instant Death.
#5 Alphas with Warriors. Warrior squads are reasonably durable, especially with an Alpha to soak Strength 8 wounds. A Warrior unit near a Tervigon (for Feel No Pain) requires the opponent to either plan to destroy it with heavy firepower or deal with the barrage that the Warriors put out. Equip the Warriors for shooting and give the Alpha twin boneswords for Close Combat terror.
Tau Empire
Tau are a lot like Eldar, except they have firepower and range. But Tau still cannot win a war of attrition with the Imperials, so they have to focus on priority targets and grab objectives.
#1 Devilfish, Disruption Pods and minimum sized Firewarriors. These are the key unit, able to dodge fire and tank shock onto objectives to gain victory. At least 2 units like this are required, and more is better. Unless the Imperial is weak in long-range firepower, just keep these in Reserve and let the killers do their weakening before committing these to the battle.
#2 Railgun Hammerheads (with Disruption Pods). A couple of these will poke big holes in enemy armor, which Imperials are certain to have.
#3 Piranha Duos, with Fusion Blasters. Use these to stop Rhinos and Chimeras from getting close. Ideally you can kill one and block others with the long Piranhas.
#4 Stealthsuits. Use these to outflank and kill vehicles from the rear or pour fire into enemy infantry. Don't be afraid to assault small Imperial Guard units with these suits.
#5 Outflanking or Reserved Kroot. Kroot can't protect your lines from approaching Imperials, as Imperials generally have massive amounts of Flame weaponry to demolish your Kroot. What the Kroot can do is countercharge against Imperial units and jump into their rear areas with disruptive force. I like my Kroot cheap and expendable, but many people like swarms of Kroot Hounds for the appearance of having close combat ability. Kroot Hounds make the unit a more attractive target, which defeats the purpose I use them for, so I don't use them; I want enemy fire focused on tanks and suits, so that cheap scoring units are ignored until it's too late.
What units are you Xenos scum finding helpful in defeating the Imperial hordes?