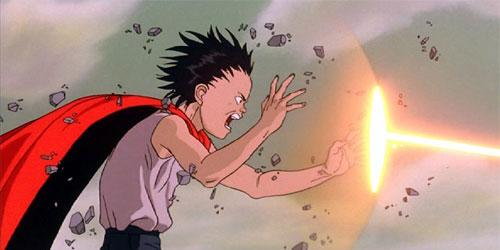 Goatboy here again throwing down some 40k thoughts for those to chew, digest and sometimes enjoy :). Today I want to talk about how 5th edition and the latest armies, have really pushed the idea of "Magic" into the endless war that we know as 40k today.

Each new book seems to bring about a collective gasp of "BS" when we start to look at the psychic powers available to the player. Usually the first few months has us gravitate towards whatever looks to be the flashiest ability and then after some play testing we get into what I feel is the true power behind whatever nonsense GW writes up as mind powers.
Lets look at the avenues these powers seem to take. We have the offensive powers, the statistic powers, and the defensive powers. Each one has their uses with some being deemed more powerful then others. Lets look at each category with some examples.
Offensive Powers
These are the most obvious ones. They usually cause some kind of damage whether it is wounds or removing models from the table. Sometimes they fall into the statistics power range, as they specially effect one of the building blocks of the game, your stats, in order to damage you. Some of the major powers we see of this type are things like Blood Lance, Living Lightning, Mind War, Smite, etc. They are pretty obvious powers and usually they are the flashy ones we see first and try to abuse on our opponents. They are also some of the easier powers to mitigate because they have one real extreme use and paying attention to the "Magician" will help you ensure that these types of powers won't knock you on your ass.
Statistic Powers
Now here is something that usually becomes a very useful ability. These powers are usually designed to boost your unit or at least create some kind of advantage that would otherwise not be had. A lot of these powers can also fall into the offensive category as they are doing something to your opponent. Lash of Submission, Doom, Catalyst, Warp Time and the Waagh! are some of these statistic boosting mind bullets. These powers rely on a good general to get the most out of them and usually reward solid play when compared to the cruder sheer power of some of the offensive abilities. Just because you can stab a tank with some kind of bloody nonsense doesn't mean it is the best option for you to have.
Defensive Powers
We have started to see more and more powers that fall into this category. You could say that these powers are like a statistic power as they increase the statistic of survivability of whatever unit they are cast upon. The big difference is that a lot of the time they don't actively effect your opponent. Null Zone, Shield of Sanguanius, and Fortune are some of these defensive powers. The interesting thing is that GW gave a power that specifically goes off in your opponents turn with Blood Angels which shows something that might be coming out in future codexes. These defensive powers also reward solid generalship as they are not as obvious as some of the other flashier powers.
The latest codexes are really pushing Psykers to the forefront and I think we will see even more crazy powers (just imagine what Grey Knights could get). I am hoping that we see more counters to these powers too, as I feel sometimes these things can just be too much for specific armies to handle I personally would like to see less leadership effecting powers as losing a unit to some kind of leadership test, is not the most exciting thing in the game.
What psychic powers do you dislike to play against? What powers are you finding to be the best? Shoot me an email if you have any questions.