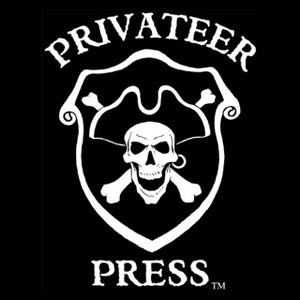 We've been watching Privateer grow explosively over the past 18 months since the release of Mark II, keenly watching for signs of them growing into a larger company able to deal with the increased demand of their playerbase. Here's their latest word:
The juicy bits:
While Privateer has continued to supply new releases on time, fulfilling the high volume of back orders can require substantial wait times. In an attempt to produce and ship orders faster, over the last year we have more than doubled the size of our production staff, significantly expanded our manufacturing capabilities to include an all-new resin casting department, and converted more of our line to plastic. These efforts have significantly increased our production ability, and we are now shipping record-breaking amounts of product from our Bellevue facility.

Additionally, Privateer recently announced that we will push back our new releases that had been slated for August in order to concentrate on filling back orders. With the expected surge in demand that usually accompanies our summer convention efforts, Privateer will also offer only limited new releases for the months of October and December to further increase the amount of back order fulfillment.

Finally, to better support players we will be implementing a new order system this fall that will ensure the core items for every faction will be readily available. The new order system will provide faster fulfillment on the essential products for both WARMACHINE and HORDES, so players will have access to everything they need to build a complete army and begin playing with their new faction right away. Items that are not part of the core list will continue to be available but will be subject to longer fulfillment times until our manufacturing capacity can be expanded to handle the high demand.
The full announcement can be seen here. In general, managing growth is one of the most challenging projects a successful company can face, and is often the make or break moment that determines if they will mature into a major player in their chosen niche, or fall back into the mire of small company-dom.
~It's gonna be an interesting next year or so for the wargaming space as all of us get to see if Privateer can pull it off and step firmly into the number two spot of the industry. Have at it folks.