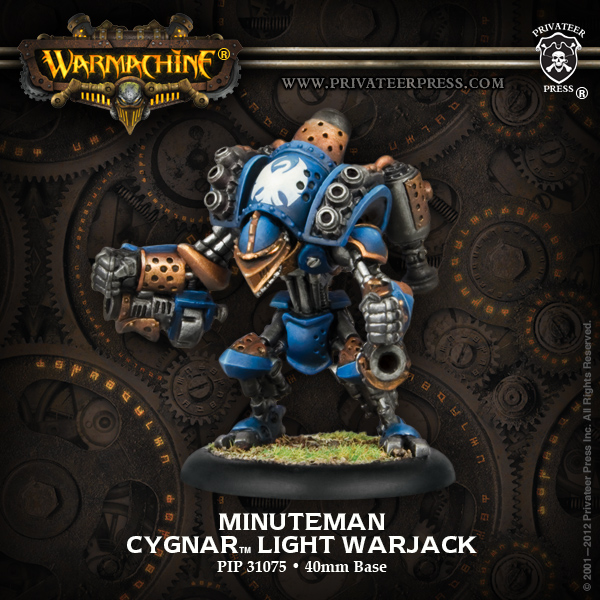 Have jetpack – will travel. It's a good week to be Cygnarian. The Minuteman arrives.
Utilizing an exactingly designed series of compression chambers, the warjack can launch itself short distances by venting its heartfire through a special propulsion system. It is well suited to annihilating entire swathes of infantry with its short-range grenade launchers upon landing, clearing its line of sight to an intended target.
Its always nice to see a shiny new warjack arrive on the scene with cool new capabilities the faction previously didn't have access to.
~Have at it folks.