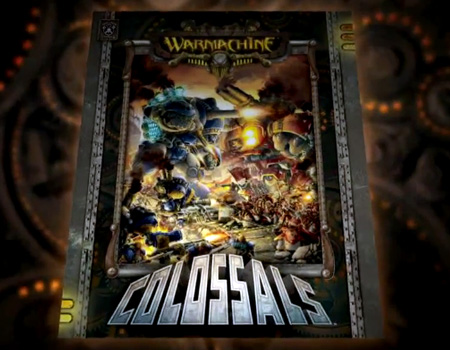 Colossals are on their way in three short months, with Cygnar's Stormwall marching to war in June at $135. BoLS writers relasine and Lux weigh in with their two focus.


relasine's take:


The previews that I'm seeing for Colossals have piqued my interest a bit. The actual models that we've seen so far for Conquest and Stormwall look great and are appropriately enormous, but $135 for a single model is prohibitively expensive. My first reaction to the price made me incredibly skeptical.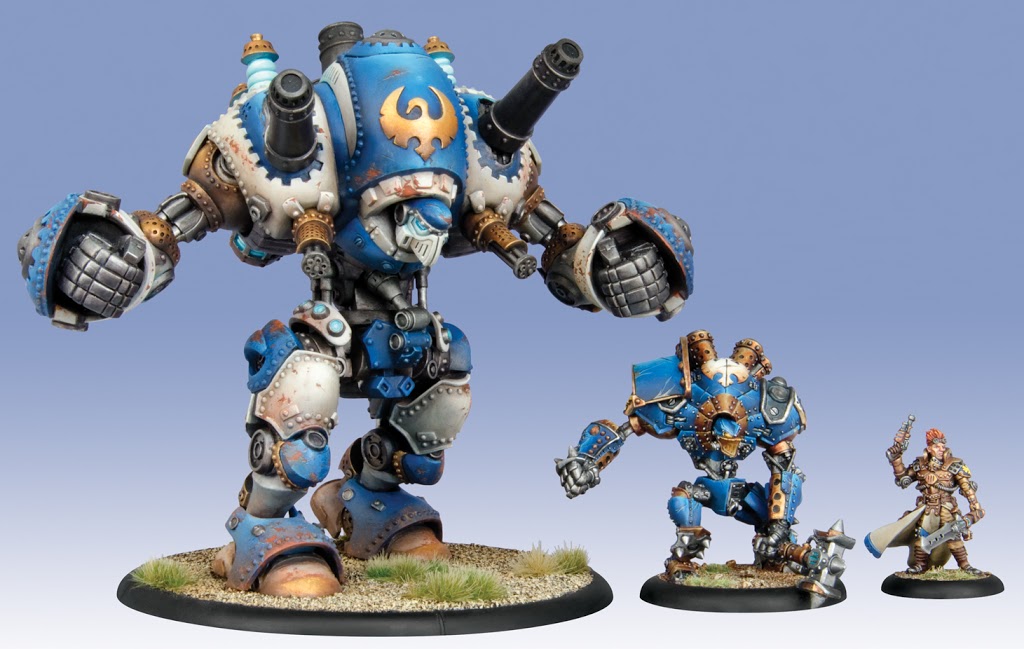 From a purely modeling perspective, I guess it makes sense. The side-by-side comparison given by Privateer Press of Stormwall, 'Ol Rowdy, and Stryker speaks miles about where the money is going. Considering that Rowdy will run you $50, and that Stormwall looks like it holds the combined mass of 2-to-3 "Rowdys", from a material perspective, things slide into place for me.
These models will represent a large investment both financially as well as point-wise in your army, which prompted some thought on the concept of "modules", or a self-contained groups of models that work well together and can be inserted into most armies of a given faction. A popular example here includes the Avatar of Menoth, a Reckoner, Choir of Menoth, and a Vassal of Menoth. Together, this represents a 24-point investment and costs about $113 MSRP. Another example is a full unit of Bane Thralls, their Officer and Standard, and Bane Lord Tartarus, which comes in at 15 points for around $127 MSRP. One that I am fond of is a full unit of Wolves of Orboros, their Officer and Standard, and Wolf Lord Morraig, which is 13 points and costs about $105 MSRP.
When I consider this in respect to Colossals, their announced point cost of between 18 and 20 points, and their $135 price tag, things begin to sit a bit better in my stomach.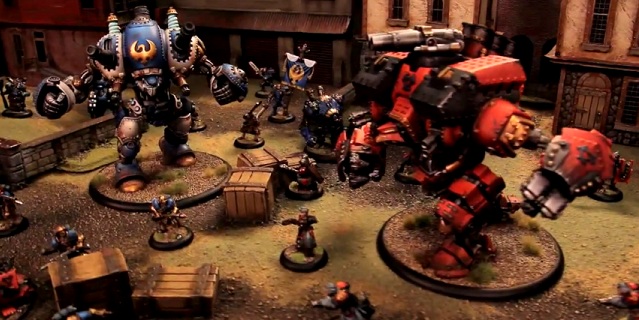 That in mind, I don't think that the price point is really as terrible as initial reactions suggest, provided one very important caveat: their rules must knock my socks off and that they are effective on a scale large enough for me to justify them in several lists with several warcaster or warlocks. The thing that makes modules popular is that their rules mesh in such a way as to make them effective on a large scale throughout their respective faction. You can take that Protectorate module and plop it into pretty much any Protectorate army, and usually get a good return on it. For Colossals and Gargantuans to succeed in my book, they need to work in a similar fashion. If Stormwall is a warjack that I'm only likely to take with Darius or one of the Nemos, it's not going to work for me.
Lux's take:
I like the Colossals. I really, really do, even if the side of me that knows the background still can't quite get used to the idea. I essentially play just one faction in Warmachine, but I play the heck out of it, so I can pretty much guarantee that I'll buy Archangel (the Legion of Everblight Gargantuan) whenever it reaches stores. That said, I do have my concerns for their overall success.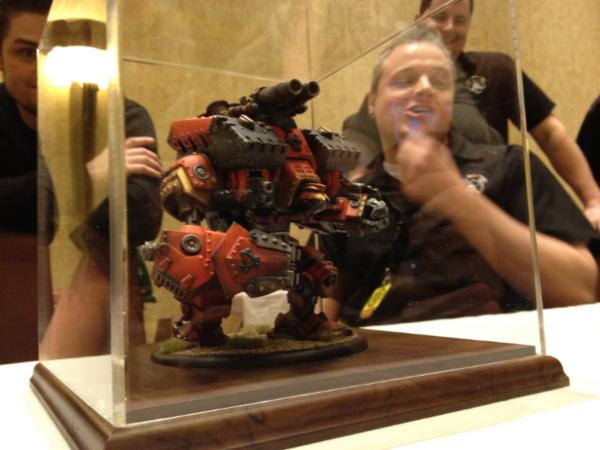 I'm nervous about price point and utility. I completely agree that in the grand scheme of things, $140 isn't much to complain about, and that there are many other things in the game that can add up to even more than that once you factor in UA's, support solos, etc. Still, there's something psychological about dropping $140 on one model. It's like the difference between paying $99 vs. $100. For whatever reason, there's a mental difference between spending $140 on 10 guys, a unit attachment, and a solo or two versus one model, no matter how big that one model is. The best way for PP to combat that is in-game utility.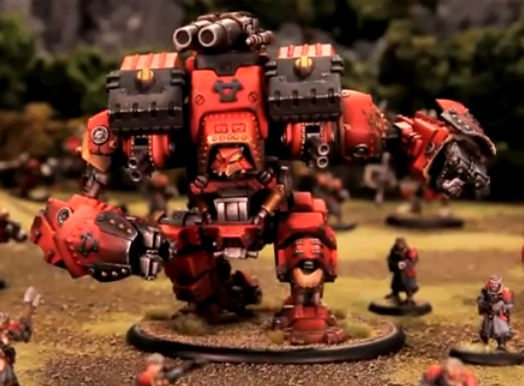 If you want people to spend lots of money on one model, that model needs to be useful in more than just one type of list. It's gotta be something that synergizes decently with numerous casters, and in multiple builds. Everything I've heard so far suggests the Colossals will be in the 18-20 point range, so roughly the cost of 2-3 Heavy Warjacks or Warbeasts. That means that for a Colossal to be worth its points, it needs to be just as useful on the battlefield as the 2-3 'heavies it's replacing. That means that ideally, a Colossal should be able to kill just as much each turn as those 2-3 'heavies, probably more, since the 'heavies will be easier to hide, more flexible, and can probably target far more enemy models spread out across far more of the battlefield. As a Hordes player, I think getting this balance correct may be even more important. There's something positive to be said on the Warmachine side for being able to concentrate all your casters' Focus and army buffs into one model. But for Hordes, having a majority of your Fury potential tied up in one model can be potentially very, very bad. In having one big Warbeast instead of 2-3 smaller ones, you've not only limited the number of animi in your list, but if that one 18 point model goes down, you lose access to a lot of power.
I'm honestly not sure how to get the balance correct, but I'm very interested to see PP's solution.
Those are our thoughts on the new hotness for Warmachine and Hordes. What about yours? Weigh in, internets!