There is an art and science to communication… but maybe that just doesn't apply to comments on the Ol' Blogosphere.
Communication is an art and a science. For art, there is literature; be it Shakespeare. Or Milton. Molière. Heinlein! For communication – what else but physics, a language so far beyond the grasp of most of us the idiot translations are a bit too highbrow!
Speaking of highbrow; it bears mentioning this whole article developed after reading Plastic Dudesmen. Okay, moving on.
So we've established the extremes, but forget all that – bring it back to the bell curve: is there anything that separates man from animal more than the ability to communicate an idea? (And don't bring up the dolphin or chimpanzee – when one can write the intro for See Spot Neutered then I'll be impressed.)
From the bell curve to the Blogosphere: tech heavy and a very modern tool for communication. So why am I knocking it?
We tend to think of the Blogosphere as being media rich – which, in a sense, it is. It's easier to grab and post an image or link or article or factoid or chart or clip or whatever than it is to stand up to change the channel. So in that sense, it's got it going on! The sum of human knowledge, at our fingertips…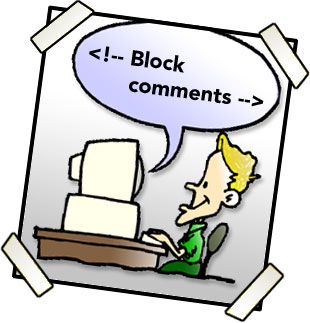 …rich indeed! But if communication is the exchange of ideas, than in general two dudes leaving comments on an updated bulletin board can only be considered content poor.
It's words; lines on your computer screen. What isn't available is tone or body language or context – nothing, in fact, to use as a vehicle of further understanding.
Note, for example, the difference between comments in a blog and sentences in a book:
I hate Plastic Dudesmen.
"I hate Plastic Dudesmen," he said, sighing dramatically.
Same initial words, but the latter provides further context, changing the meaning entirely. It's more obviously a part of a whole; from random hate we have something with a bit of the bite taken out of it. There are other ways of doing that:
I hate Plastic Dudesmen!
Now you know why I use so many exclamation marks.
* * *
We have to try harder to move past the weaknesses of this form of communication. Here's an example that jumped out at me.
James writes a negative opinion. It's well-written. It illustrates its point nicely. It's maybe a bit snarky, but okay.
The problem is it's a negative opinion. As individuals sitting behind our keyboards who don't know James, there's no context. Combine, 'there's no context' with 'Plastic Dudesmen' draws trollish comments' and one is left with…
…'this is a trollish comment.' And Cap'n Stoogey reacts.
No fault so far. There's a blog post and comments are allowed. This isn't about fault, just communication. Anyway, the Cap'n writes something I've typed out myself a time or three…
…if you don't like it, don't read it!
* * *
At this point, what we have represents the vast majority of communication across the Blogosphere – and not just the wargaming sites. It's a universal problem: the unnecessary negativity: "I hate it / you / they / everyone," followed by, "You shouldn't."
Miss July could illustrate the point further: her interests include hand modeling, LARP, and advocating for Reeces Pieces. Her dislikes include downers of any sort.
The vast majority of readers don't comment, they lurk. It's only the vocal minority who are willing to comment at all – and then it seems we get the same pattern of annoying, useless comments across a spectrum of different article types.
Did you know there are several major websites considering dropping their comment's features altogether? It's even been discussed by webmasters in the wargaming community – don't wait until the end, but keep this question in mind: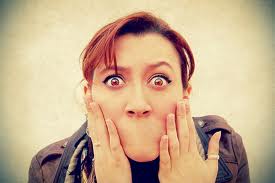 Would Bell of Lost Soul's articles be better or worse without the comment's section?
* * *
Moving on, this series of comments start out the same way most do: negative comment followed by reaction – but here it deviates wildly from the norm! James responds to Stoogey's criticism – and the response is simply great! James goes from writing an opinion to giving the reader an understanding of who he is that goes well beyond just the words he used.
"Just wait until I put some cheese with my whine!"
James is a decent guy – he can take some criticism without blowing a gasket.
Further, and more importantly, James is an adult. Something negative he said doesn't define him or frame his future; he acts instead of reacting, deftly disarming the tension.
Children react; adults act. Note it requires adults in the room for any meaningful exchange; Cap'n Stoogey was one himself. Note the good Cap'n could have A) ignored the olive branch, leaving James wondering if it was worth the effort, or B) ignored the olive branch, doubling down on the original (and yes, rather unnecessary) original comment.
He did neither A nor B; rather, he took the few seconds to complete the exchange of information, leaving a rather more positive impression. It's not hard to imagine that, in the future, there will exist a willingness to give the person on the other end of the keyboard the benefit of the doubt.
* * *
So many times comments are just words on a computer screen, with no context or tone. And no communication. What are your thoughts about comments in general? On political sites? On blogs versus forums? On Bell of Lost Souls?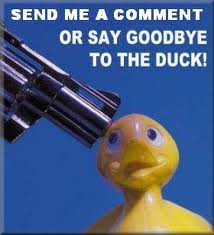 We have our share of Trolls here on Bell of Lost Souls – don't bother feeding them. Instead, keep in mind we also have a solid core of opinionated communicators… these, you gotta feed. Otherwise they'll take a leg or something!
Until next time, thoughts? Comments? Hugs and gropings?
Oh, yeah – I gotta say it: I love Plastic Dudesmen!