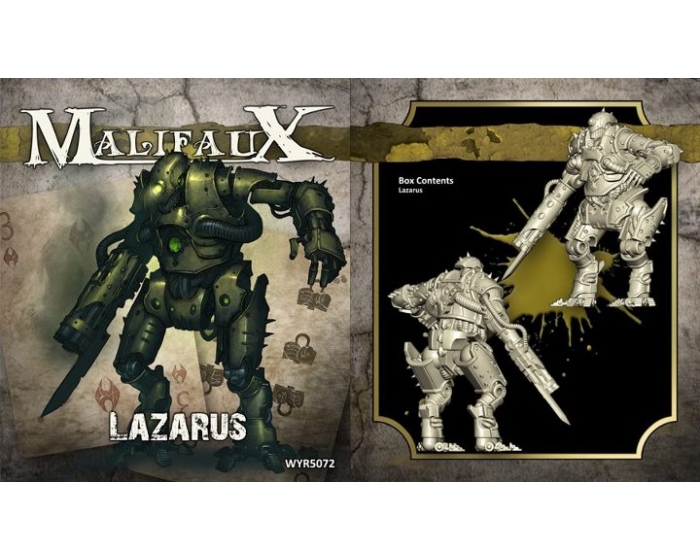 Hi everyone. Here is the first of what will be monthly posts looking at the recent Wyrd Miniatures releases. Lets hit it!

This set is an odd one as there is only one miniature released, the remaining releases are base inserts and terraclips, so with bases being bases and my LGS not yet having the terraclips in store I will focus this article mainly on Lazarus, this is quite fitting in it's own way as Lazarus is the first of Wyrd Miniatures plastic models to be on general release.
Lazarus
Well on first impression I have to say that I am impressed, on first opening the box I found the plastic elements all in their own custom cut tray along with instructions on how to put him together and obviously his stat card.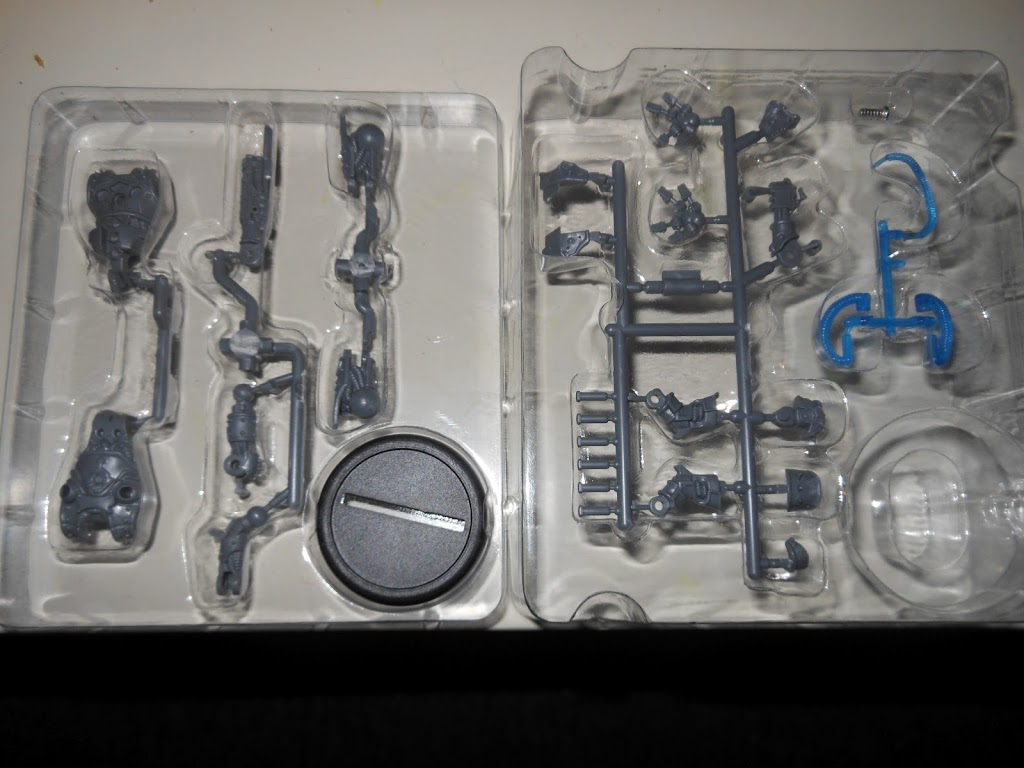 I had him clipped off the sprue, cleaned and mostly assembled in under 15 minutes, there was very little in the way of flash to clean off, he is a very poseable miniature and if you want him to be, he can be articulate even after assembling and painting.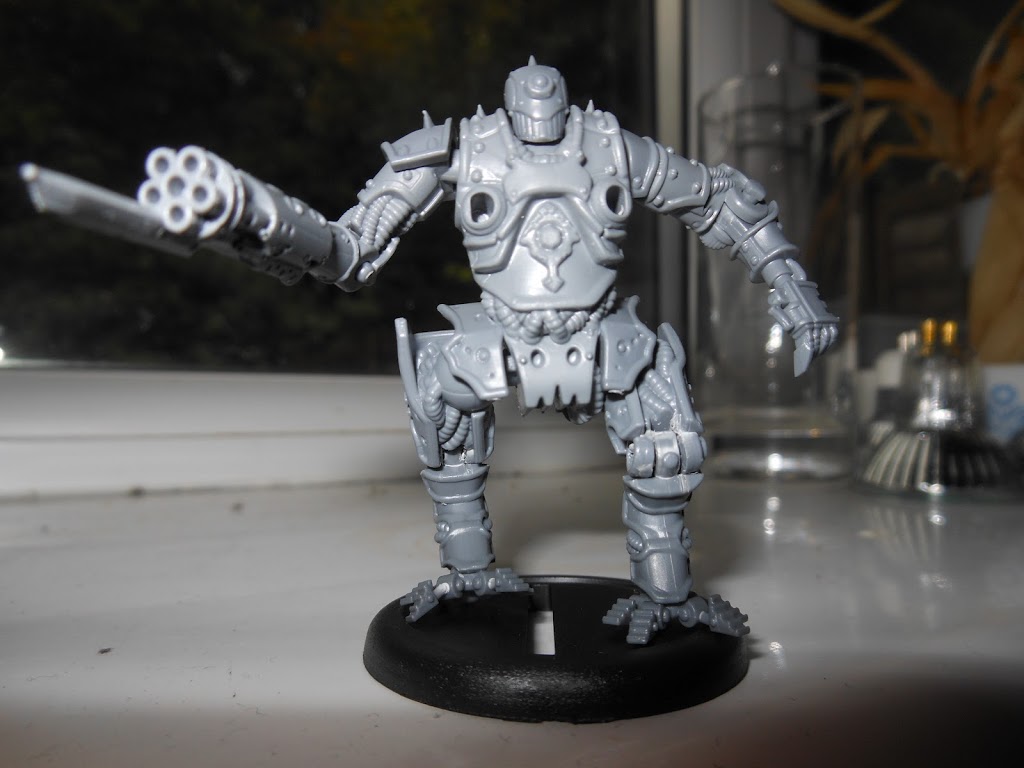 This is Lazarus ready for undercoating, all I need to add to him is the two clear blue plastic tubes that connect from his back to his front and the same style tubing between his upper right arm and his Multiple Barrel Grenade Launcher.
All in all I'm impressed with the quality of the plastics thus far, only time will tell if the rest of the models are up to this standard, all I am hoping for is a multi-part plastic Peacekeeper in the same style as Lazarus then I would be a very happy bunny.
Overall I would give Lazarus a 8/10.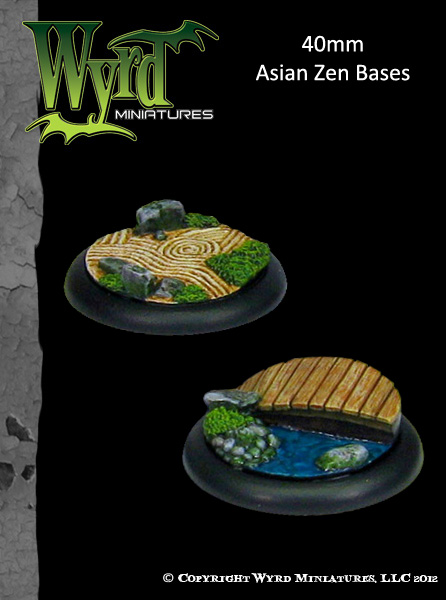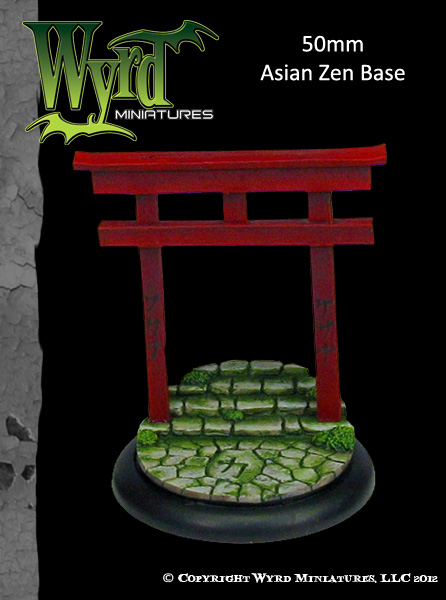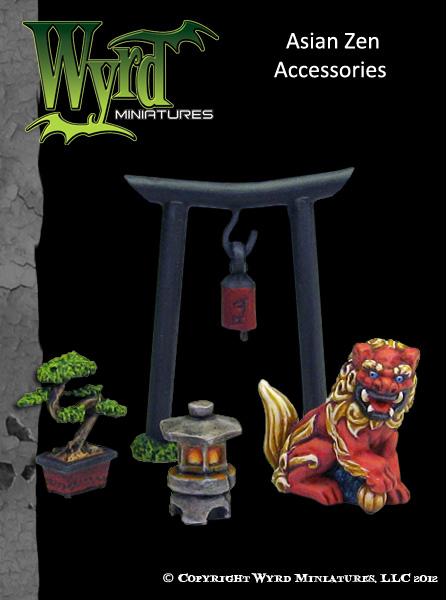 Asian Zen Bases 30mm, 40mm, 50mm and accessories
Bases
There's not much that I can say here, they are fairly standard bases that would fit nicely around the shiny new Ten Thunders faction, the accessories pack is my favourite of the 4 for its ability to make multiples of the other ones unique, I know from experience that it doesnt look good to have several completely identical bases on your models when you need more than the five that are in the set.
Overall an average 6.5/10
Terraclips
Not much that I can say here as I have yet to see these in person but the opportunities for these are very wide ranging, I see uses not only in Malifaux but also for other skirmish games like Morheim and Necromunda, but im sure other games and systems like RPGs could find a use for a visual representation of a dungeon. Look for a more indepth review of all 6 Terraclips sets in the near future.
Dungeon Rise: Dungeon Essentials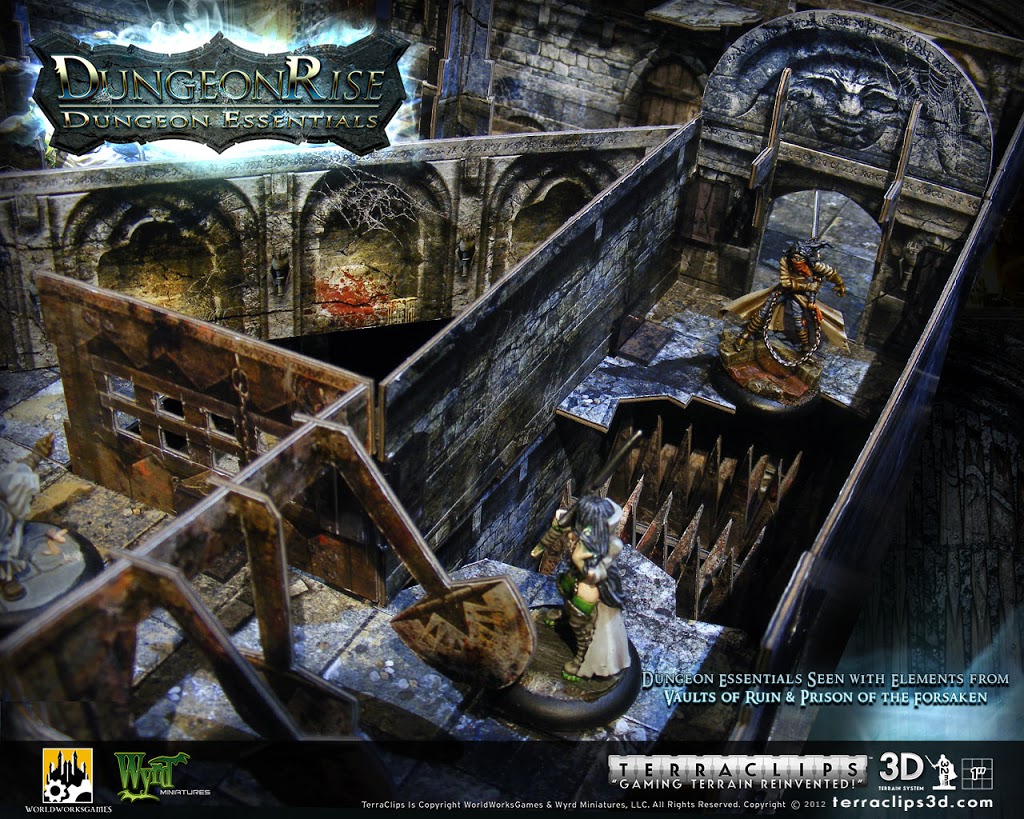 Dungeon Rise: Vaults of Ruin
Dungeon Rise: Prison of the Forsaken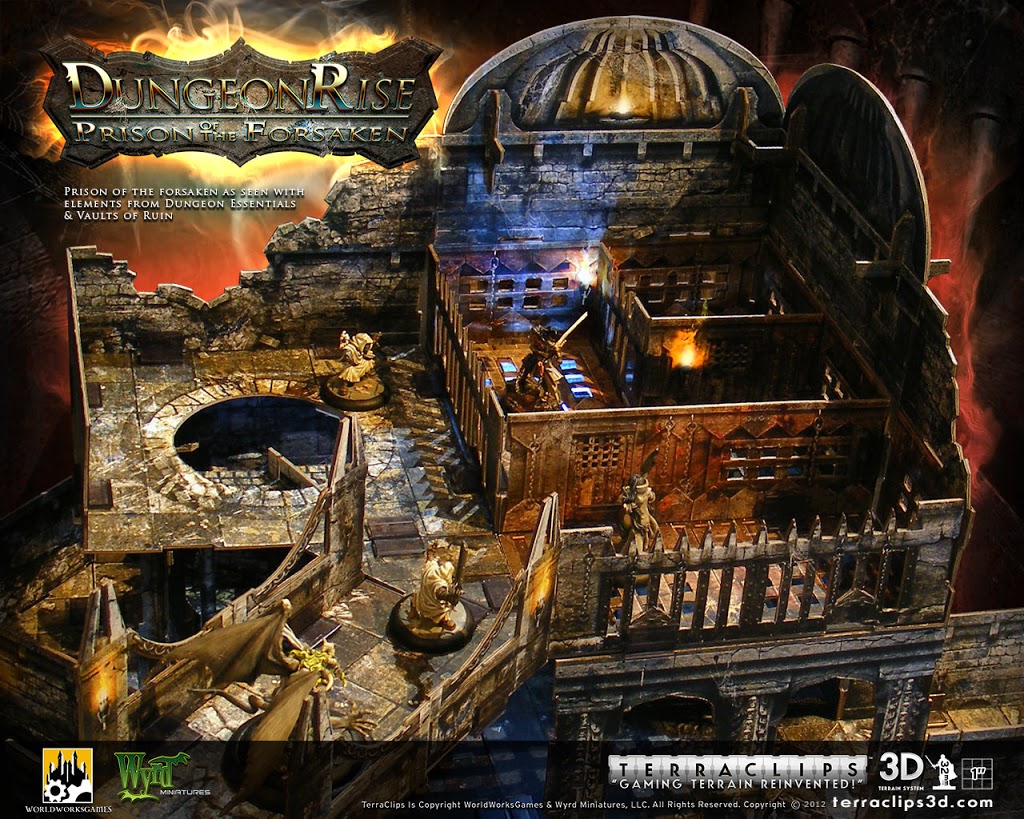 Good looking stuff and more larger-scale plastic kits are on the way from Wyrd in the days ahead. Have at it guys!