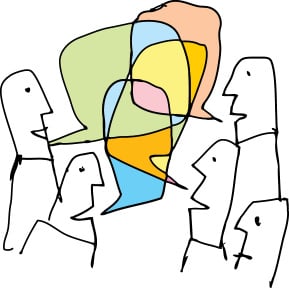 You wont believe what your fellow wargamers do as part of their hobby:

Here's my favorite three so far:
electricpaladin:
Personally, I often take models I'm stripping into the shower to scrub them. It stops paint flecks from permanently become part of the walls! I suppose the weird thing is that I do this while I am also showering.

It also leads to great conversations with my wife: "what took you so long?" "I was scrubbing my dreadnought…"
alshrive:
If after a game I feel my dice have failed me i tend to find inventive funerals for them. I know that at my parents place there are at least two lots of dice buried in the garden, one lot in the river at the bottom of the garden and another lot i put on a fire one bonfire night and gave them a proper funeral pyre!
deadlift:
You know when you concentrate on something you sometimes find yourself holding your breath, well when I am painting and concentrating really hard I hold my breath, but then don't start breathing again until my mrs shouts "…YOU STOP BREATHING AGAIN"
BoLS Lounge
Come on, what are your weirdest little wargaming secrets? – Don't be shy we are all gamers here.