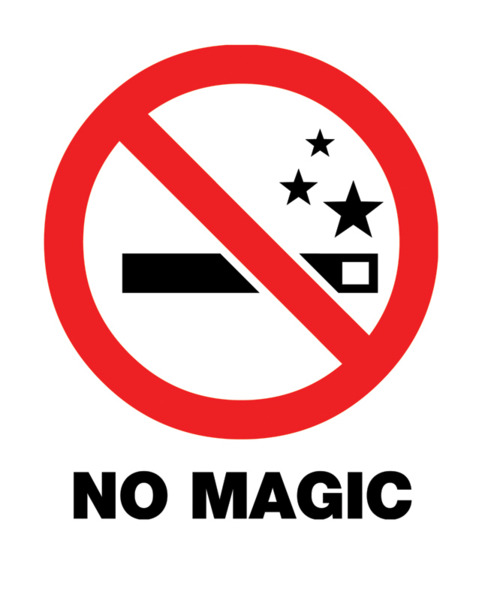 By Geoffrey Snider
My FLGS recently ran a WHFB league in which players cycled through all six rulebook scenarios (as well as a couple extra scenarios) for an eight-week period. I tried it with no magic.
Participants were supposed to use the same army book for the entire league, and since that kind of thing bores me, I passed on any chance to win league prizes in order to have the ability to use a different army book each week. I build nothing but 'all-comers' lists (their compositions are determined before I know what army I'll be facing) requiring me to be prepared to compete against any other force. However, I placed an extra restriction on my army composition for the league: no spellcasters. It sounds horrendous, I know, but I wanted to try something different. Of course I fudge on the rules a little – my Wood Elves list used two Treemen and a Treeman Ancient – but they never cast any bound spells. My Orc & Goblin list used a first level Savage Orc Shaman so I could have a Lucky Shrunken Head, but again I declined to cast any spells with him. I simply tried to limit the inclusion of casters in my armies to a bare minimum, and if I felt that I had to take them, I didn't use them for spellcasting purposes.
The play environment at my FLGS is not wholly competitive, but I would say for the most part that the players have a desire not to suck at the game; they genuinely try to build more effective lists each time they play, and they have good, challenging games much more often than they used to. While this may not make for a super-competitive environment, it definitely gives a more competitive player a fun gauntlet through which to run their armies. The list of armies for the league includes: Skaven, Skaven, Ogre Kingdoms, Dark Elves, Vampire Counts, High Elves, High Elves, Lizardmen, and whatever I choose to bring from week to week.
After the first seven league games (I'd gone undefeated), and we'd cycled through all the rulebook scenarios (plus the intro week scenario), I used Warriors of Chaos, Orcs & Goblins, High Elves, Skaven, Wood Elves, Beastmen and Empire. I faced Skaven three times, Ogres twice, and Vampires and Dark Elves once each. This brought me to the point where I had a major advantage – I was fairly sure that I would be facing off against either High Elves or Lizardmen for the final battle in a 3000 point game (all previous games have been 2400 points).
Knowing who my most likely opponent was going to be made it that much more difficult to build an all-comers, 3000 point, no-magic list… especially when I didn't have to make any considerations regarding the scenario (I believe it was just scenario #1 from the rulebook). I just couldn't use an army book that I'd already used for the league, and since I didn't own Lizardmen or Dwarves at that time, I was limited to choosing Beastmen, Bretonnians, Daemons of Chaos, Dark Elves, Tomb Kings or Vampire Counts. Just to be clear, when I said it would be difficult to build an all-comers list, I meant that it would be difficult to be fair and not build a list that I knew was geared towards beating either High Elves or Lizardmen.
Disregarding my likely pairing, I first had to figure out which of my potential army choices could survive with no magic in a 3000 point game. Bretonnians seemed like the worst choice because they lacked decent leadership. They also have a tendency to rely too heavily on combinations of units. I suppose that if I owned twice the Knights that I do, it might have been possible to make an all-Knight list backed by a horde of heroes and several Trebuchets. I passed on that option. I spent an entire WHFB league in early 2011 playing Bretonnians and I discovered that they are, by far, the hardest army to compete with.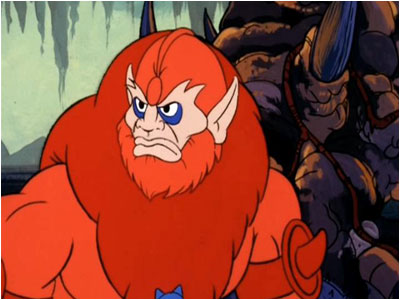 Beastmen are completely viable. I own enough chariots that I don't have to rely on S3 Gors for my core requirement (meaning I don't have to use casters with Lore of Beasts). I can tarpit all day with an Ungor horde instead. Minotaurs and rare monsters can round things out. As generals go, however, I think putting a Beastlord in anything short of a S4 unit is wasteful and risky. The only other options for a general are to either choose a special character (not a terrible idea) or to use a Minotaur. Perhaps it's time for the old 'Doombull on a flying carpet' trick, or maybe a gimmicky Slugtongue-based list…
Demons are entirely amazing, and without dropping points into magic, they have a greater number of options available. Daemonic Gifts are often times better than spells, so taking things like Siren Song seems like a good idea. Between the potential you get from Flamers and Fiends, plus the ability to use The Masque and the Great Icon of Despair in combination with Fear and Terror effects, you get some really amazing combinations working in your favor.
Dark Elves seem too heavily reliant on magic to make their core units effective, so that's 750 points of wasted plastic. I suppose I could run a shooty-evasion core package including Repeater Crossbowmen with shields and a couple units of Dark Riders, but regular Spearmen just seem to be more useful as 10-man redirecting chumps without magic backing them up. The same goes for Corsairs because ten points per model is way too much to spend without any chance of Occam's Mind Razor making them serious competitors in close combat. Probably the best thing I could take would involve three Hydras, some bolt throwers, and perhaps a giant unit of Witch Elves.
Finally there are the undead armies – Tomb Kings and Vampire Counts – which seem at first glance like they rely very, very heavily on magic. I contend that this isn't necessarily the case. In fact I would say that if it weren't for the Tomb Kings' requirement of taking a Heirophant, they would be an amazing non-magic army. Even if I could conceive of such an army, I don't believe that I own nearly the number of basic Skeleton Warriors to make them work (which is somewhere around 120) in a 3000 point list. A Vampire Counts army, on the other hand, presents less of a challenge. They have vampires with awesome close combat abilities, a greater level of protection than their last army book allowed, new monstrous units (not to mention Hexwraiths and chariots) that turn them into a lightning-fast maneuverable strike force. Magic is definitely not a requirement for this army now.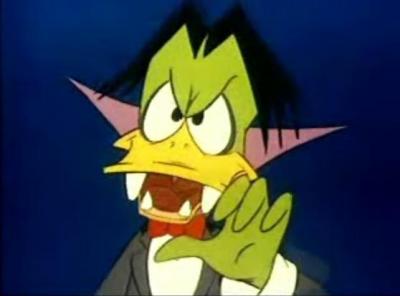 I ended up finishing the league with a perfect record, 8-0, taking 3000 points of Vampire Counts. I used the following list:
Vampire Lord (General) – 646
Sword of Might, Enchanted Shield, Talisman of Preservation, Potion of Strength, Heavy Armor, Coven Throne, Aura of Dark Majesty, Beguile, Dread Knight, Fear Incarnate, Quickblood
Vampire (BattleStandard Bearer) – 461
Sword of Swift Slaying, Dragonhelm, The Other Trickster's Shard, Heavy Armor, Shield, Battle Standard Bearer, Coven Throne, Aura of Dark Majesty, Fear Incarnate
Zombies (20) – 65
Standard Bearer
Zombies (20) – 65
Standard Bearer
Zombies (20) – 65
Standard Bearer
Zombies (20) – 65
Standard Bearer
Skeleton Warriors (30) – 170
Musician, Standard Bearer
Skeleton Warriors (30) – 170
Musician, Standard Bearer
Dire Wolves (5) – 40
Dire Wolves (5) – 40
Dire Wolves (5) – 40
Dire Wolves (5) – 40
Vargheists (6) – 276
Crypt Horrors (6) – 228
Varghulf – 175
Terrorgheist – 225
Terrorgheist – 225
Total – 2996
It was my first experience using the new Vampire Counts army book, but I think they performed admirably. There's nothing like using a bunch of high-and-mighty vampires to command an army of monsters. I ended up facing off against a Dark Elf list that relied heavily on magic (two casters with Lore of Shadow and one with Lore of Fire). It also relied heavily on three [ridiculous] Hydras – one of them took out all sixty skeletons and the entire unit of Crypt Horrors by itself! Despite this beating, I was able to completely dominate the Dark Elf left flank with the Varghulf, two Terrorgeists and both Coven Thrones. Those five models took on a forty-man unit of Corsairs backed with the Battle Standard Bearer, a level two caster (Lore of Fire) and Lokhir Fellheart. Needless to say, it was Fellheart's worst nightmare (no bonus attacks). Not much happened after that – the group of fast-moving large targets were able to roll through the Dark Elf flank and barrel into my opponents crossbowmen units. This resulted in the destruction of the rest of his characters (except the Dreadlord on Dragon). Most of the damage my force suffered was from his three Hydras and Black Dragon, but a fair chunk of that damage was inconsequential. The magic phase was somewhat inconsequential as well – Pit of Shades scatters 2/3 of the time it's used, and Occam's Mind Razor only works if the Dark Elves are doing the charging (or are able to take a charge and hold for a turn). My opponent lost, having racked up about 900 VPs, while I won with around 2600.
What reason is there to use wizards? If you look at any given army, you can directly weigh the cost of a wizard with the cost of other units worth an equivalent number of points. Let's use an Empire wizard as an example. When upgraded to level four, he jumps to 200 points. What else can an Empire army get for 200 points? It can get any number of different things: mortars, cannons, hero choices, chariots, units of Demigryph Knights, and entire core units of infantry and cavalry. The massive variety of units available in this army that cost less than 200 points is amazing.
To get a good idea of what you are missing out on by taking a 200 point Battle Wizard Lord is to look at how these substitute units function and compare them to what the Battle Wizard Lord can do. First, the Wizard generates an average of one additional casting and dispel dice per game, and he can sometimes cast spells that are capable of devastating enemy units. The generation of extra dice is comparable to that of every other army, so this is only a negligible bonus. Sadly, when you look at the outcome of a game and use that outcome to measure the effectiveness of a Wizard, you'll find that the only time you get a big 'bang for your Wizard buck' is when you cast a powerful spell with irresistible force. Most of the rest of the time, spells are dispelled, or fail to be cast successfully. However, even when spells are cast with irresistible force, they can be potentially costly or fatal, thus undercutting the overall effectiveness of the Wizard. I would posit that a Battle Wizard's effectiveness can only really be measured by the type of effects he can generate that no other units in an Empire army can. In a broader sense, I suppose you could say that wizards are only worth the effects they generate if those affects weren't already easily accessible at the time they were generated. Hmmm…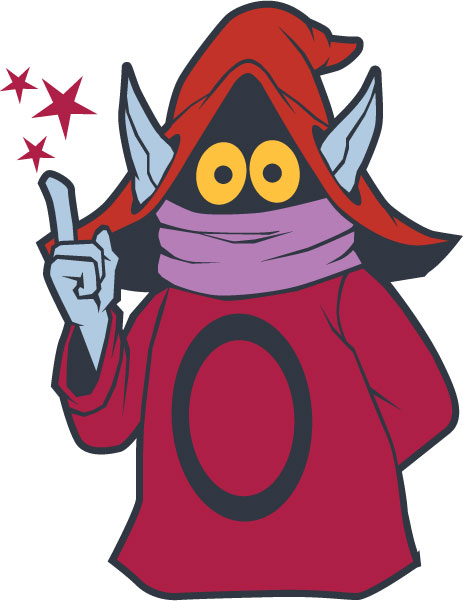 But let's look at a specific lore of magic by which we can measure a Battle Wizard's effectiveness – the Lore of Death. The Lore of Death has three different spells that allow you to pick out and kill specific models. The only other possibility for an Empire force to do something of this nature lies in its Engineers (or perhaps other spells), so this is definitely the kind of effective spellcasting we're looking for. Soulblight is somewhat useful, but only in combination with other factors; this is the equivalent of giving a unit +1 to wound, or giving it re-rolls to wound (which is available through Warrior Priests), or just increasing your percentage of hits overall, which increases the percentages to wound as well. It's no big deal. Aspect of the Dread Knight is also inconsequential. Lots of things in the army cause Fear or Terror already, and these static abilities are available on inexpensive items (Helm of the Skavenslayer or the Terror upgrade on the War Alter).
There is also the dreaded Purple Sun of Xereus, which is a game-ender that should probably only be used if your Wizard can safely get close to large clumps of enemy models. The big, bad, amazing spell in the Lore of Death is Doom and Darkness. This spell can effectively negate just about every kind of Leadership-enhancing tactic that's currently available. Stubborn? Steadfast? Inspiring Presence? Hold Your Ground? Who cares how good their special rules are; if their Leadership is low, then they're still going to fail their break checks and run. So what you really have to ask yourself is this: Is my Level 4 Battle Wizard Lord going to use his spell casting abilities to bypass any interaction-based mechanics that my Empire army usually relies on to win? If the answer is yes, then by all means, include the Battle Wizard in your army.
How does this type of thinking apply to other armies? It's essentially done through cost-benefit analysis. If you're playing Lizardmen, then you must realize how powerful a Slann is when equipped with Focused Rumination and Focus of Mystery. It's entirely possible to use the toad to cast four or five spells each turn, with your main casting tactic lying in the realm of bait-and-switch trickery. Is he worth his price of nearly 400 points? Is he worth putting all your eggs in one basket (considering that it's rather beneficial to protect the Slann with a unit of Temple Guard)? It ends up being a rather large basket of around 800 points, containing your best caster, your general and your battle standard bearer. However, you have to realize that spellcasting is unreliable and subject to complete failure, so you can't build your army around it.
If you already have a solid force, and you want to bring in a Level 4 Wizard for defensive purposes (+4 to dispel rolls), then that's probably a good decision. But if you're building your army around some kooky "If I get spells A, B and C together, I will do awesome!" combo, you're going to be pretty disappointed.
What's your take on no magic in Warhammer Fantasy?
~Geoff