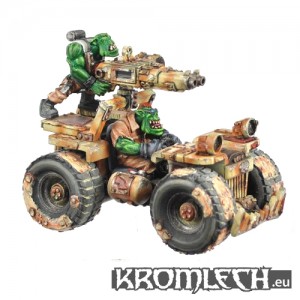 Kromlech has a wide range of bits catering to the green skin in us all. The Orc Desert Raider is a full vehicle kit with different weapon options.
---
1 toof
-Far below average This product turned out to be a piece of junk. (rare)
2 teef
– below average but not terrible. This product was a slight let down. (below average)
3 teef
– Good, average, this product meets my expectations (average)
4 teef
– superior to most of the products out there in either price, quality, etc this product goes above my expectations. (above average)
5 teef
– Extremely high value or quality. This product blows me away. (rare)
Disclaimer
: I play 40k; I've played 40k since the 80's. When I look at a model I look at it from the perspective of how can I use this in 40k? That's not to say the model can't be used in alternative ways it's just my perspective.
Quality: The overall quality of the kit is quite high. It went together very easily. Everything fit nicely, there were no warped or broken pieces.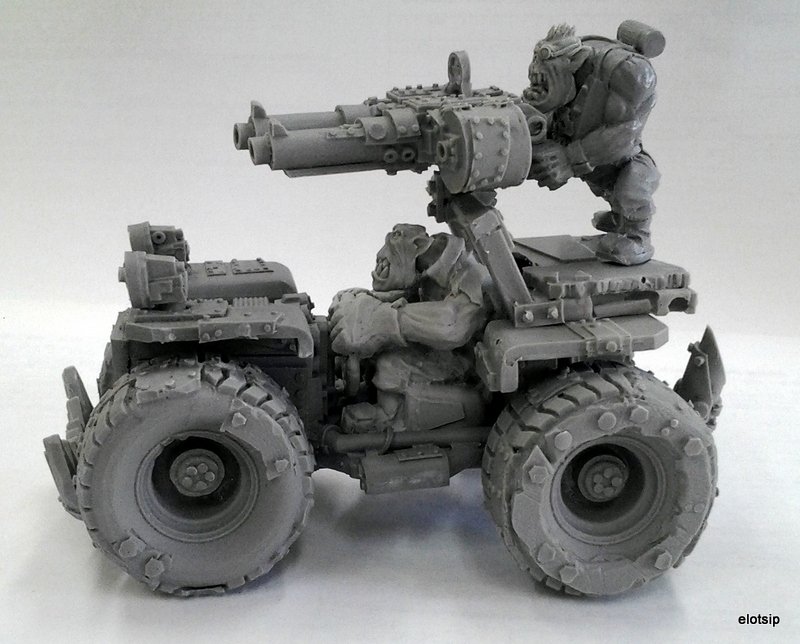 Value: I think this kit is a fair value. Given that the GW buggy, which is extremely old and hidiously ugly is $30 an extra $10 gets you this nice Desert Raider buggy. Initially I thought it was a bit high but after looking at the GW kit and comparing them I think it comes in okay. It is a bit much when compared to the points cost of the ork buggy in the rules but that's true of most ork items.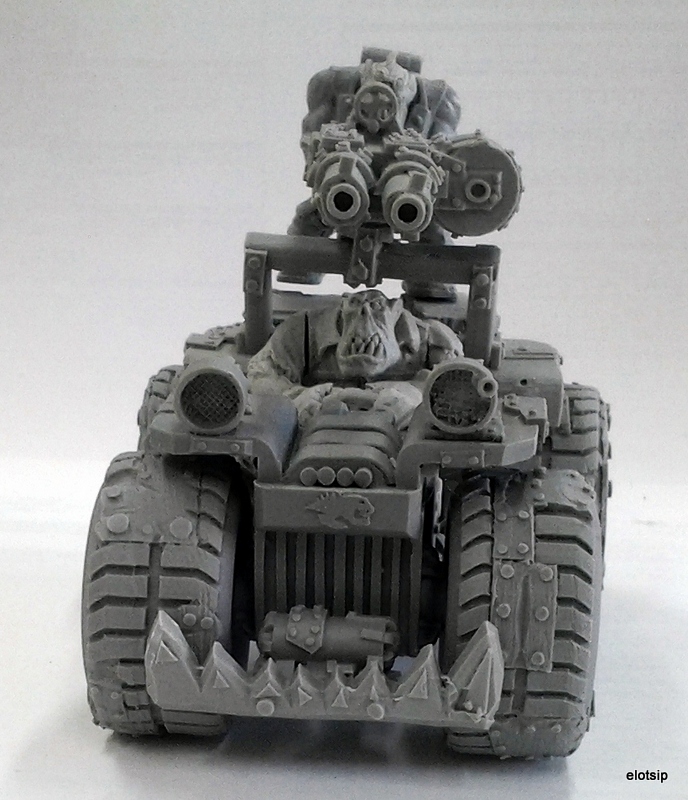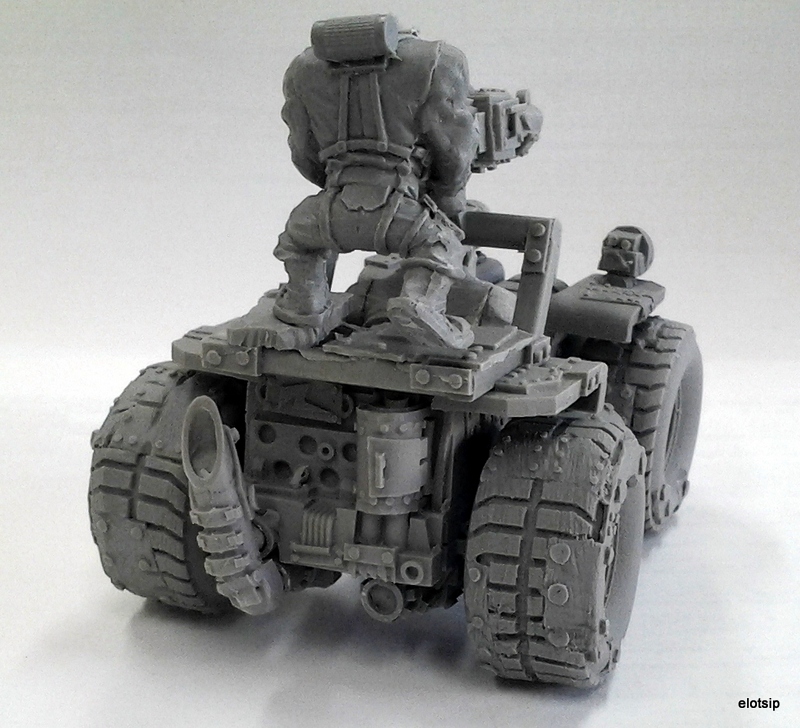 Look/Feel:
I think the Desert Raider fits in with the ork line of miniatures very nicely. Its definitly got that ramsheckled, thrown together look about it. The orcs themselves are obviously modeled after the GW orks so that they look proper next to the rest of the boys.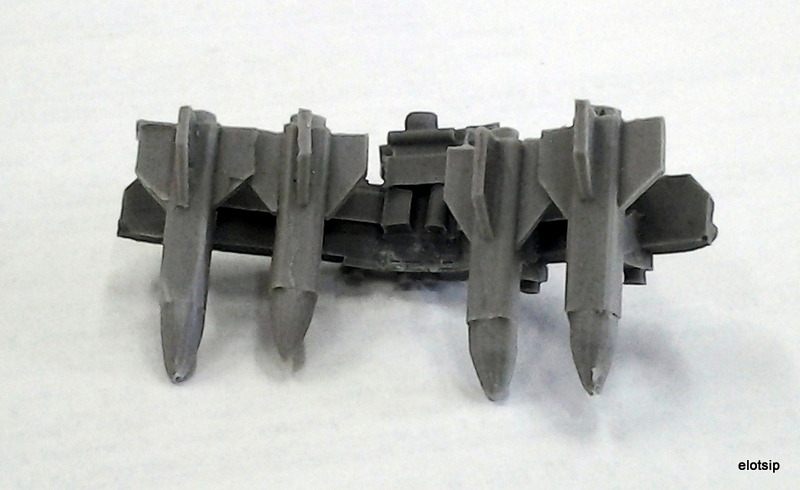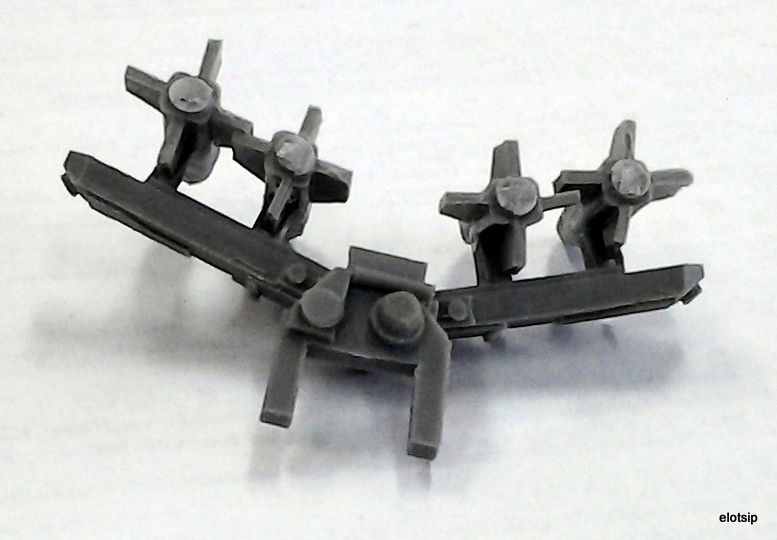 Over all I really like the kit and plan to get a couple more to complete the unit. It does also come with both big shootas and rokkets. I think the big shootas like better but the rockets are probably a better choice game wise. Kromlech also sells some of the parts separately such as the driver and wheels that would allow you to convert your own ork vehicles using some of these bits.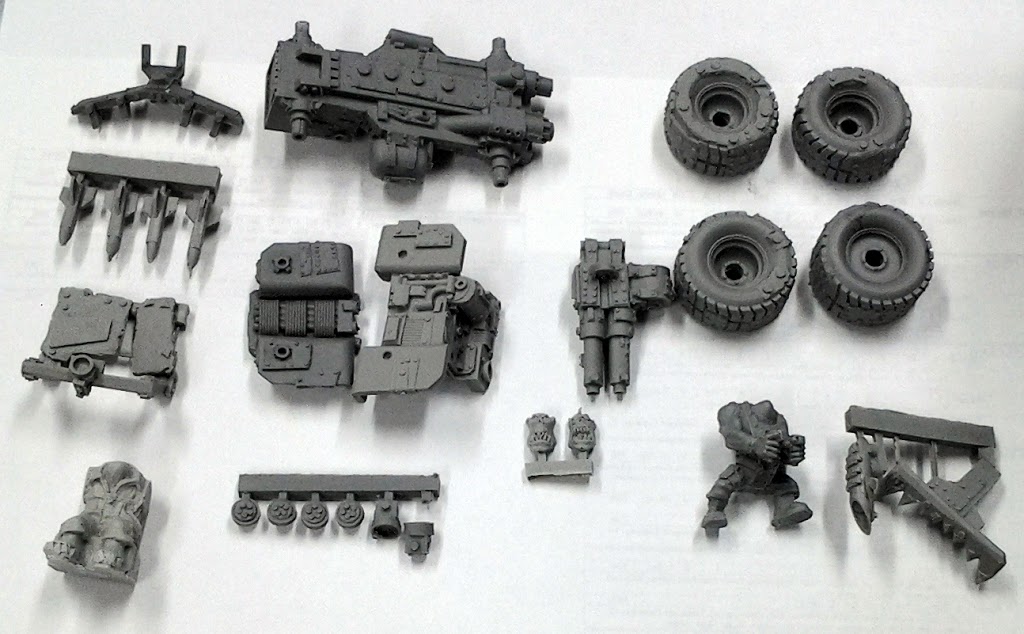 Questions, Comments? What do you think?