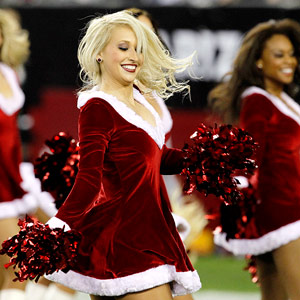 It's the holiday season! As Goatboy would say, "Woot!" It's a time for looking forward to loot and goodies and the spirit of the season – all the good stuff.
But it's my article, and I say, "Bah. Freaking. Humbug." Read that slowly, with emphasis, because I truly hate pretty much everything after Thanksgiving and before Christmas Eve.
(Note: for the BoLS brother, sisters, and Unicorns of other religious and/or philosophical beliefs, please forgive my unresolvable bias-of-birth and insert the day(s) of your choice.)
It's the rampant consumerism I can't stand – the barely restrained spending in the spirit of the Great Gawd Capitalism. It's really too bad the barely-standing economy is based more on spending than saving, but what do I know. After all, it's all about finding the special something someone wouldn't buy for themselves but is still happy to own. It's a special sort of insanity, isn't it?
I'm such a hypocrite.
After launching off into a good old-fashioned soapbox diatribe about spending this and saving that, it occurred to me I could take the entire sum of money my long-suffering wife is spending on friends and family for Christmas…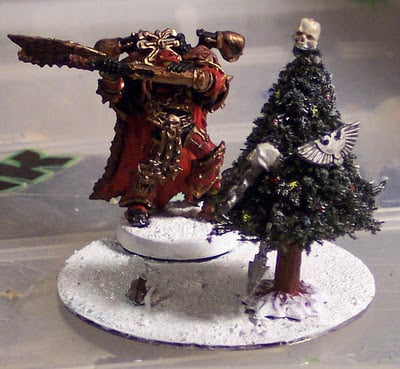 …and blow it at the local game store in record time. Not only could. Have. Will!
Then it occurred to me: isn't Games Workshop dependent on people spending more than saving?
As the economist said, "Duh."
I can feel one of two ways about all this. I could be responsible, admit that life has been good to me and there are far more metal, plastic, and resin miniatures in my Man Cave than can reasonably be painted give the square root of output divided by time plus willpower times expected days remaining in my somewhat selfish life…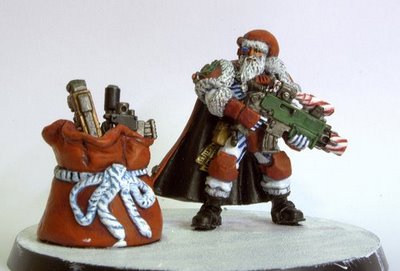 …or I could do my part for the economy and buy more stuff.
(Tough decision.)
…
(This is me, pretending to think about it.)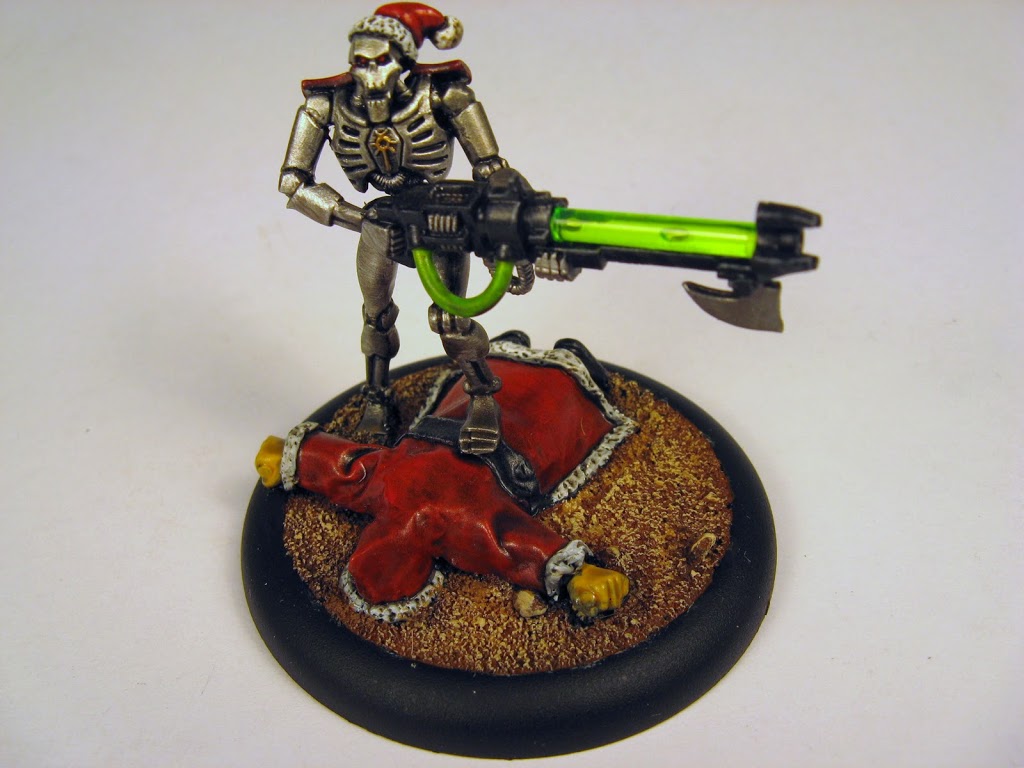 Who am I kidding? I'm all about helping others, after all, so here's to doubling down on this whole 'spending' thing. It's worked pretty well so far.
Yes, I feel better about myself already. It's the right thing to do – after all, Gawd wants you to do your part to prop up the economy!
That's it this week, BoLS faithful, all the Terrible Tuesday there is for the week…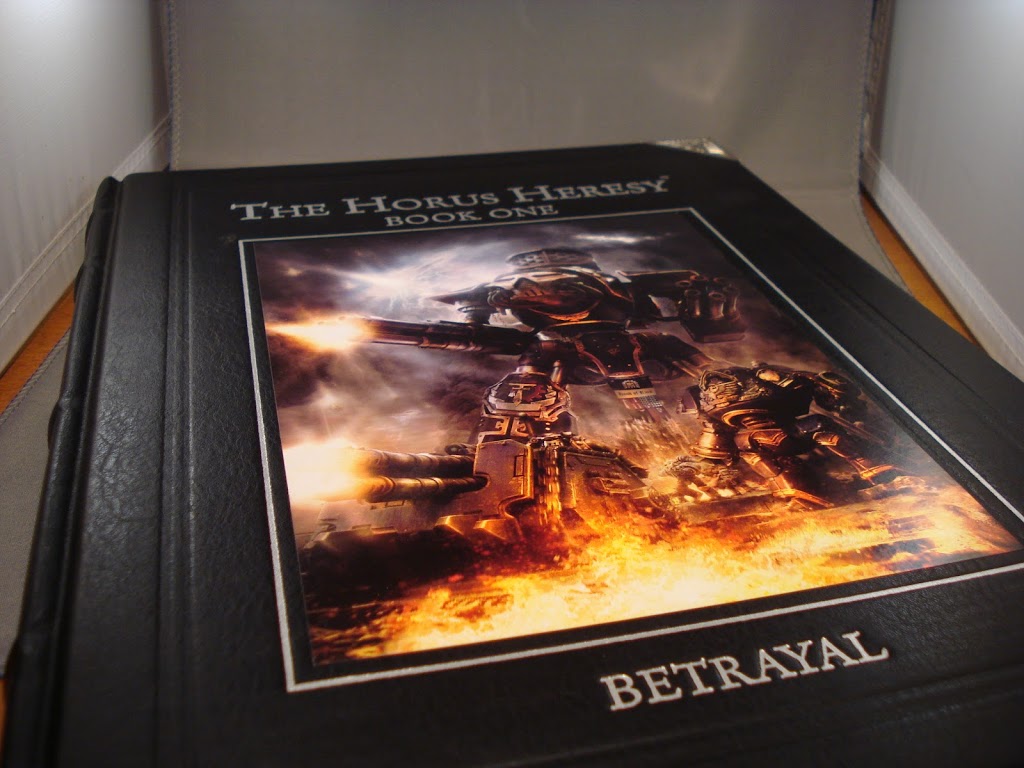 …or is it? That's not really where the discussion ends. Above, you see my copy of Forge World's The Horus Heresy, Book One: Betrayal. An early Christmas present; from me, to me.
I give myself the very best presents! It is simply awesome. I read it cover to cover once in the first few days of owning it, then spent time trying to grasp the armies of 30K, then gave up and started reading it again.
It's that good. So good, in fact, that it occurred to me it might be a Games Workshop trick to get me to buy more Marines, but then I realize I don't care. Alpha Legion, here's all the excuse I needed!
There's my present – what's on your shopping list?
What game would you buy? What book would you get? What minis are a must have? What game system is capturing your attention? Is there something on the horizon you're looking forward to?
This is a wish list, so shoot the moon! Feel free to include links; we're looking to inspire others to support the Great Gawd Capitalism during this oh-so-special time of year.
So that's that. Thoughts? Comments? Holiday season hugs and gropings?
(PS: The astute will notice I didn't include the actual days – Thanksgiving and the two-days of Christmas – in this overly long litany of hate. It's the season that makes me crazy, not the holidays themselves. I'm all about family and brotherhood and time off work. Gimme more of that!)