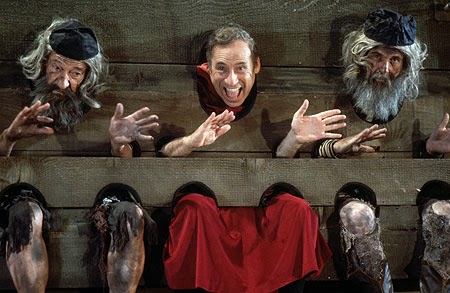 "The Inquisition – WHAT A SHOW! The Inquisition – HERE WE GO!" Goatboy's lays down the conventional wisdom on our latest codex.
Goatboy here again with a quick thought on the new Inquisition mini book of doom. I got my greasy goat mittens on them and have some initial ideas for where they might show up in the upcoming tournament seasons. So let's get the party started and break out drinks.
What Does Codex Inquisition Do?
This little book lets almost every army bring an Inquisitor to your army. They are pretty much straight out of the Grey Knight book with just an addition of 3 different warlord traits mixed with 3 new artifact books. The artifacts are meh and the real shine of this book comes in how they can be a separate ally for your armies. In fact they can be a Primary without having to even set foot in the force org pool we all swim in.
So think of this – you can take the Sisters are your Primary, an IG Allied Detachment, and have the Inquisition add on to that as well. So yeah armies are going to be crazy looking in the future. As I said earlier the only character Inquisitors are the ones from the Grey Knight book. Their rules haven't changed so it should't be hard for you to figure out what they do. The only force org requirement for the Inquisition is just the Inquisitor itself. The 3 options you have are pretty much the same as the old GK book so if you wanted to have Psychotrope grenades in other units you finally get your chance. Lucky for use these old geezers who hate evil can't ride motorcycles. Though a mere 55 points will grant you a way to get Prescience. Go home Dark Angels Librarian. You cost too much to feed!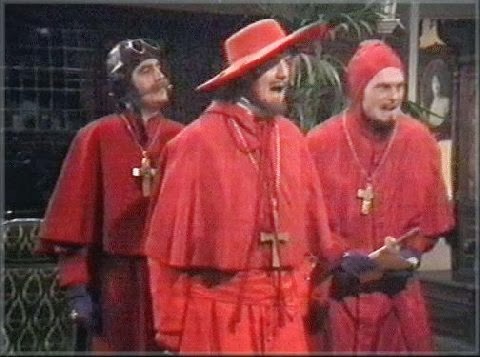 (Psst.. ok I lied they are both funny)
The Inquisition also has a different Ally chart with all the Marine options available as Battle Brothers. So yeah you get Grey Knight goodness now in armies that can have this Special HQ join their units. Most of the upgrade options are the same as those from the Grey Knight book beyond those 3 new Artifacts. The other new thing is the Dedicated Transports is probably one of the deepest with the Valkyrie being the new option and Land Raiders of all types another one.
The Henchmen are pretty much the same with the Mystic becoming the old Pskyer unit and the unit has lost the Banisher. It is interesting to see that getting out of here as it might have been a real deadly season for Daemons with the Banisher causing lots of retools. Beyond those changes the Henchmen are the same so if you are used to playing Coteaz spam in GK then this army is the same for you.
The units you can pick are 3 Henchmen that will become scoring if you decide to use the Inquisitor as the Primary Detachment/Warlord.
Who Are the Army Winners?
Well it obviously helps the Imperial armies a lot. The Inquisition is a separate Ally choice that does lets you take basically 3 Allies. This is huge as this little Emperor beater will bring some funky options to your army. I also think it is pretty strong to allow for 3 new Land Raiders to join an army with the only tax being the 12 points for the henchmen and grabbing an extremely versatile HQ choice who can have some pretty potent weaponry.
In fact this Lander Raider thing is pretty crazy when you think of how many you can get now. That is a bunch of a pain in the butt units to get rid of.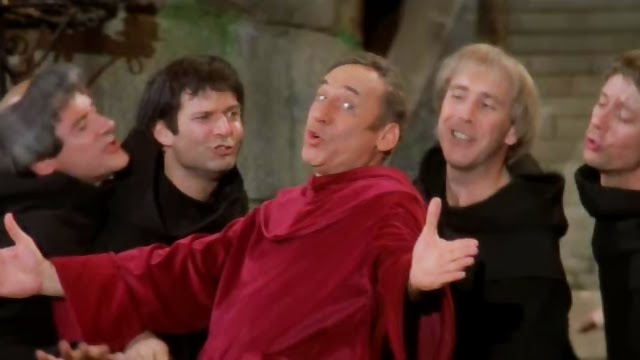 (He is trying to convince you this list is fluffy)

Inquisitor Landraidoza and his Retunue
Inquisitor Main (Need more scoring)/Dark Angels Ally – 1850
HQ: Coteaz – (Still the best 100 pts in the game)
HQ: Malleus Inquisitor, 3 Servo Skulls
Elites: Acolyte X 5, Lander Raider Crusader, Dozer Blade, Psybolt, Multi-Melta
Elites: Acolyte X 5, Lander Raider Crusader, Dozer Blade, Psybolt, Multi-Melta
Elites: Acolyte X 5, Lander Raider Crusader, Dozer Blade, Psybolt, Multi-Melta
(I went with 5 Acolytes because I really hate numbers that don't add up nice and you want the Inq main so you can get an extra HQ for those Servo Skulls)
HQ: Librarian, Bike, Powerfield Generator, Force Stave
HQ: Techmarine, Bike, Powerfield Generator, Lightning Claw
Troops: Scouts X 10, Camo Cloaks, Sniper Rifles X 10
FA: Blackwing Knights X 5
Heavy: Land Raider, Multi-Melta
So with this you have enough Powerfields to give all your LR's a 4+ inv save, you have a nice counter unit to hide behind the LR's in case someone gets close – Wraith Knight. You have a ton of Str 5+ shooting all over the place which. It is a BS lists as it just pushes the envelope of armor 14 but it is just something to think about as I look at my stack of Land Raiders crying for use.
Inquisition and the Future
Well this book didn't invent anything new. In fact it just kind of feels like they created some glue to allow some of these FW options and other Digital releases a way to work better. Sisters will like the Inq as they can get some much needed long range fire power help with Jokareo. Heck I wonder if Karamazov would love to have 20 gals around him to hold the fort.
Marines get access to the cheapest mult-faceted psyker in the game with Coteaz. In fact I expect to see him in so many armies will all be complaining again about him just like the end of 5th edition. I do think Tigurius has found his best friend with the bird loving fashion forward old man. Look for a lot of marine builds having White Scars/Space Wolves/Inquisition in the future.
I do wish there was more in this book. I thought we might get some new characters but I guess will have to wait for a few years and the reworked Grey Knight book to come out. It also means these digital books will probably never have new models. They are just more fluff, info, and some simple rules that do small tweaks. We will have to wait for next month and a whole new round of complaining when the Tyranids come out and stomp a lot of face with gross looking options and gooey bits.
I will leave you with this fine readers: The Inquisition – now go forth and purge the Heretic!