Goatboy's 40K: Blood Daemons for the Blood Gawdkin!!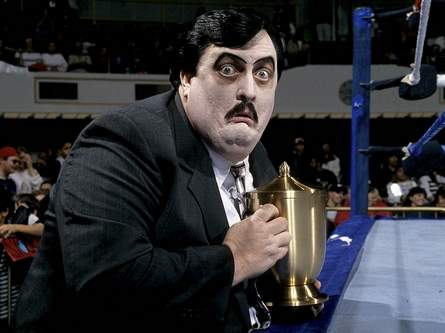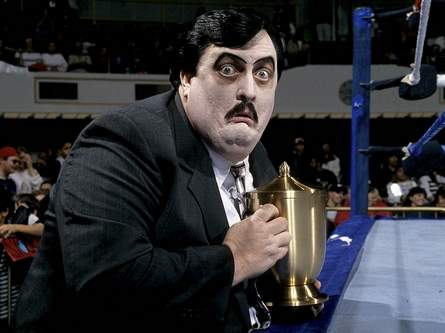 Goatboy here again and I want to think about the most metal of all the Chaos Gawds – Khorne!!! ...and his brand new codex.
Everyone is pumped about Mechanicus and next week will see a better break down of the newest codex on the block.
Instead of machine code dreams I instead want to think about the new bookthat  might have more then fluff bunny dreams and might actually do well in events.  Sure it doesn't have much tricks other then pure aggression but there are times when playing a simple and straightforward list ends up letting you enjoy an event/night of gaming more.
I initially thought the Bloodhost Detachment/Slaughter Cult/Decurion/Please use Possessed was a pile of bloody smelling crap.  It forced you to take certain units and I thought it wasn't going to allow me to play the type of Army I wanted to play.  It didn't help that I only looked at the initial "formations" and not all the way at the end when I noticed the War Engine detachment.  Before we even begin on a list let's do a bit of story time.
I love the Maulerfiend.  In fact I initially painted 3 of them for myself and sold those 3 when I grew tired of Chaos.  A few painted for clients later and I go to missing my favorite Chaos unit (Next is the Juggerlord).  Every time I hear rumors of some new Chaos stuff I just hope with all my evil goat heart that they finally introduce a Murder Mauler Ball formation that gives me 3 Maulerfiends with some awesome rules.  I got part of that with this book and you know what – it makes me all tingly inside.
You can put up your story mats and start working on your comments now as I am about to go into some copy and pasting frenzy.  The idea for this list is to give your opponent as much offensive ability you can by coming at them with your mechanical claws raised high.
Khorne Daemonkin Army – utilizing the Bloodhost Detachment to get crazy with the options.
First for those who don't know – you have to take a Slaughter Cult.  Slaughter cult has a minimum 1 HQ from their list of goodies plus 2-8 Units of Chaos Space Marines, Berzerkers, and Blood Letters i many combo and finally 1 unit of Possessed (the tax in this army).  From there I can take 1-8 Choices from their lists of Formations including the one I want to abuse – War Engine (Helbrute, Defiler, Sul Grinder, Forge Fiend, Maulerfiend or Lord of Skulls).

Goatboy's Slaughtery Blood Butchers of Grindery Gore!!!
Slaughter Cult – Get 1 Blood Tithe a turn for free, can get 1 Blood Tithe Bonus of Lesser Value from the one I use, can just remove Cultists like a boss if they get scared, and reroll warlord traits or something.
HQ: Bloodthirster of Unfettered Fury
Troops: Bloodletters X 8
Troops: Bloodletters X 8
Subscribe to our newsletter!
Get Tabletop, RPG & Pop Culture news delivered directly to your inbox.
Elites: Possessed X 5
Lord of Slaughter – Bloodthirster of Unfettered Fury
War Engine X 7
Heavy: Maulerfiend, Lasher Tendrils
Heavy: Maulerfiend, Lasher Tendrils
Heavy: Maulerfiend
Heavy: Soul Grinder, Baleful Torrent
Heavy: Soul Grinder, Baleful Torrent
Heavy: Soul Grinder, Baleful Torrent
Heavy: Soul Grinder, Baleful Torrent
I randomly have 10 points left so I could do all Lasher Tendrils but I don't know if it is worth it.  It does help I have 4 Soul Grinders (another one of those – somehow I keep getting them via trades and other nonsense).  Will this list win?  Maybe… It does sound just insane as you set up across the field from an opponent.  So many crazy things coming at them and trying to get involved in generating the Blood Tithe.
The plan most likely is to try and get 6 points quickly and either create 2 units or try to set up Skull crushing assaults.  I could drop a grinder or the 2nd Blood thirster for either a bigger Blood thirster and some cultists or try out some of the other random formations.  Heck I could go into Khorne lord on a Juggernaut as I can take Chaos Spawn.  Heck I could try to fit in an allied Chaos Space Marine army to get another cool Juggerlord too.  But this is the copy and paste show of Goatboy so expect as many of the same thing as you can.
The best thing about this new book is that losing models isn't the end of the world for you.  In fact – a lot of the times you want it to try and push for huge turns.  You never feel out of it because you could always create a unit in a shower of gore.  This book makes me wonder what will see if they decide to combo some of the other gods. I do worry that the Chaos Space Marine won't see any true upgrades as these books are not showing any true changes to their units.  It does make me sad as I hoped for updated Cult marines.  Maybe if the rumored White Dwarf Chaos Cult options data slates will become true.
Next week expect some Admech breakdowns.  I think the bits we have seen are pretty neat and right now I am just waiting for the glue to come out.  You know GW has to create data cards to try and sell.  So I expect some kind of order/network thing to come out.  I could see the leader sending a programming change to either do things like +1 BS for -1 WS or maybe something to let them survive damage better.  Will find out next week for sure but while I am not planning on buying the army (just don't need another "good" guy army) I still need to know about it because my local buddies are planning on buying some robotic priests of Mars.
Until next time – Ctrl+C/Ctrl+V to Victory!
Do you think the Daemonkin can go the distance?