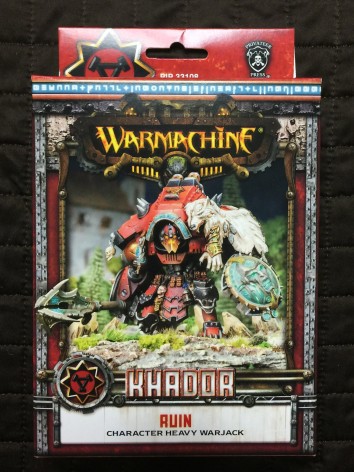 Let's crack open this box and look at all the pieces of Khador's latest character 'jack.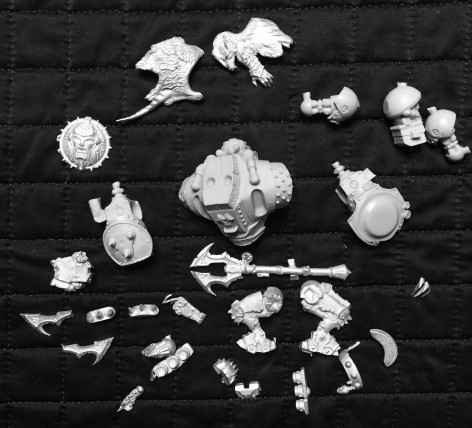 And that is definitely a lot of pieces.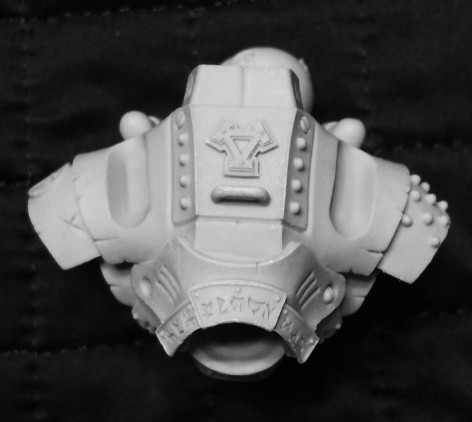 It's not quite a standard Juggernaut chassis. Probably safe to assume we're looking at the basis of a future Kodiak kit – especially with those studs and shoulder spikes. I couldn't find anything saying Ruin was a character Kodiak, but sometimes Privateer seems to like to let us figure it out for ourselves.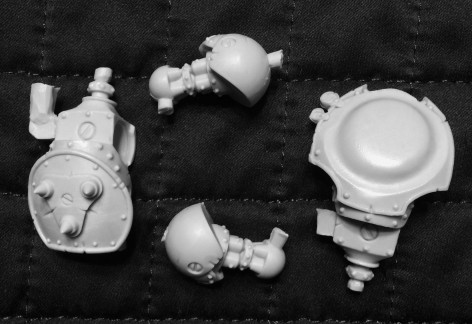 Oh yeah. Those look like Kodiak arms to me.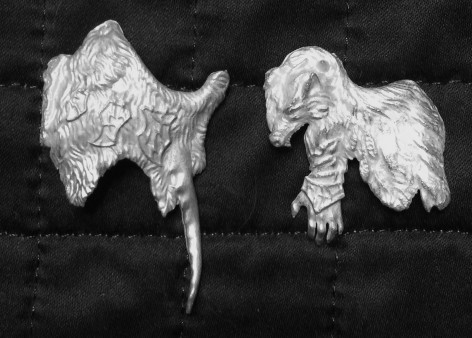 Good luck trying to tell Ruin that fur is murder. It would probably try to skin and wear you instead.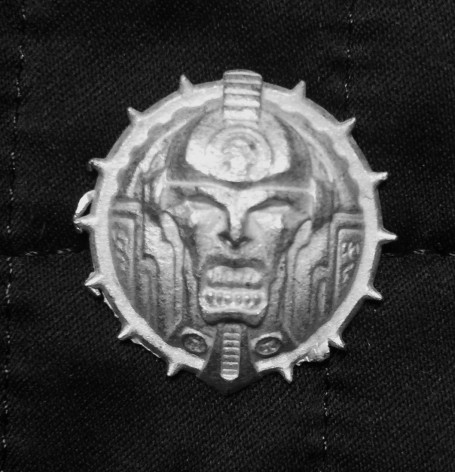 And now the real star of the show, this hideous leering face. Great bit. Unfortunately the Orgoth aesthetic means they won't really fit in with many other models. Maybe some resourceful converter will come up with some cool idea to use these as shields on a proxy unit. Or something.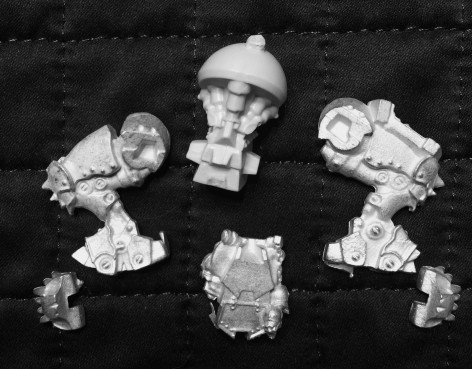 Warjack crotch. Oh and also legs and feet.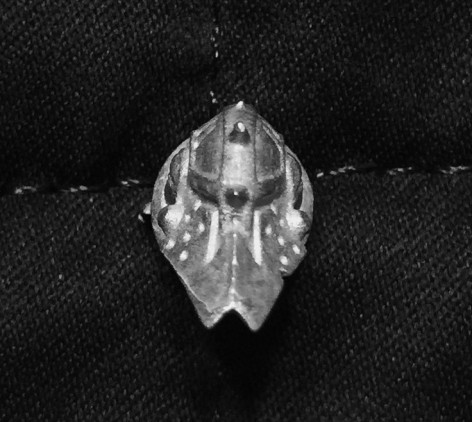 The head is one of the coolest parts of this model – like some kind of mechano-Viking or something.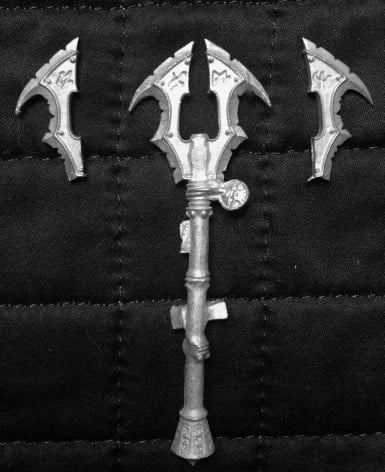 This weapon on the other hand is strictly it's own thing. I don't think you'll find much like this in earth's history.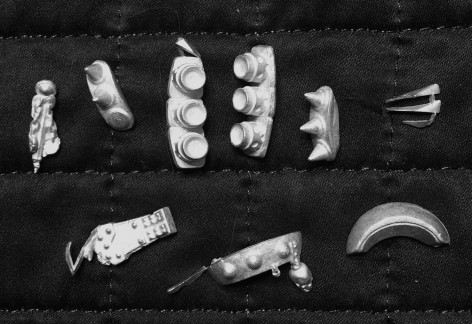 Last up it's the other assorted bits. your shoulder spikes and smokestacks and what not.
~Hope you enjoyed the article. I think Ruin is definitely in the running for coolest warjack sculpt. Is it your favorite or is there a more deserving candidate for the title.