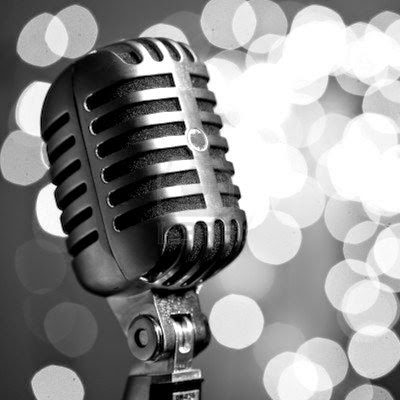 One gamer opens up about what really drew him to Games Workshop and the hobby.
A Guest Editorial by: Ray Shields
Many years ago I was too small and too young to play war games.  Despite my young age, my dad brought me downstairs while he built model tanks.  Eventually he took me to tournaments where I would happily roll dice for him in his games.  I quickly grew up wanting to play these games, first taking a component of his forces and then a force of my own.  Needless to say, I grew up playing historical miniatures; I attended the conventions in the United States and Canada, and I saw the graying of historical gamers at these conventions and the conscious decision of these conventions to reach out to new players and younger players to join the historical community.
"I find that the debate of new blood versus old is the wrong debate. "
With this background in historical war gaming, I left for university with a strong desire to still play games.  While playing board games are fun, they lacked the look and feel of lead and plastic.  I knew about Games Workshop and walking in to the local retailer I saw that there were games to be played, regular nights to get together, and local tournaments to engage in.  I wanted to join this community, to paint, talk, and play, and it was that desire that kick started my fifteen year relationship with Games Workshop.  A relationship that saw me collect more than a few Warhammer Fantasy Battle, Lord of the Rings, Mordheim, and Warhammer 40k Armies.
What caused this change from historical to Games Workshop was its accessibility.  A product that was supported; there were tournaments could be played at various levels depending upon skill, ranging from introductory games in the store, to the Throne of Skulls, magazines to show me the latest in painting and modeling.  While my relationship began at an independent retail store in Kingston, a move across the country, and thanks to the White Dwarf, I had no problem in finding the Games Workshop store in Halifax, location that had tables and a great mix of people to play regular games with.  This community welcomed me, and despite being able to buy products cheaper elsewhere I did indeed spend a great deal of money at this store because it provided me with the space and community within which to explore my hobby.  During my subsequent moves it has been progressively more difficult to find clubs and stores within which I can continue my hobby.
"The question should be how can a company create and support a community of gamers."
Thus I find that the debate of new blood versus old is the wrong debate.  The question should be how can a company create and support a community of gamers.  A community that is fun, accessible, and adaptable.  Able to attract new people while letting older gamers grow their skills and continue to be challenged. The change that has occurred by Games Workshop over the last ten years, in my opinion, been the visible erosion of community.  I can understand, from a company perspective how increasing visibility of clubs, events, and independent stores cannot be easily quantified in profit metrics, but from my experience it was their competitive advantage.  The move over the years to decrease support by Games Workshop has reduced the incentive for me to buy their product as I no longer require their figures for tournaments.  Further the continued cost increase per model has increased the barrier to entry for the community.
I will still buy Age of Sigmar when it is released, but this will likely be one of my last purchases from this company.  I will switch to different systems such as Mantic to keep my Fantasy armies relevant and dust off my historical armies to play with, within the local community.
What recommendations would you make to creating and enhancing our hobby community?