Infinity Models Preview 8-24-2015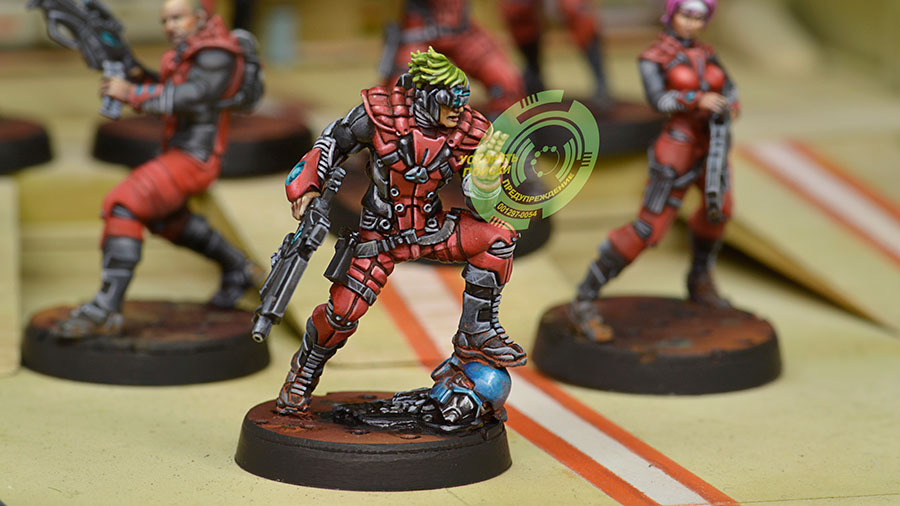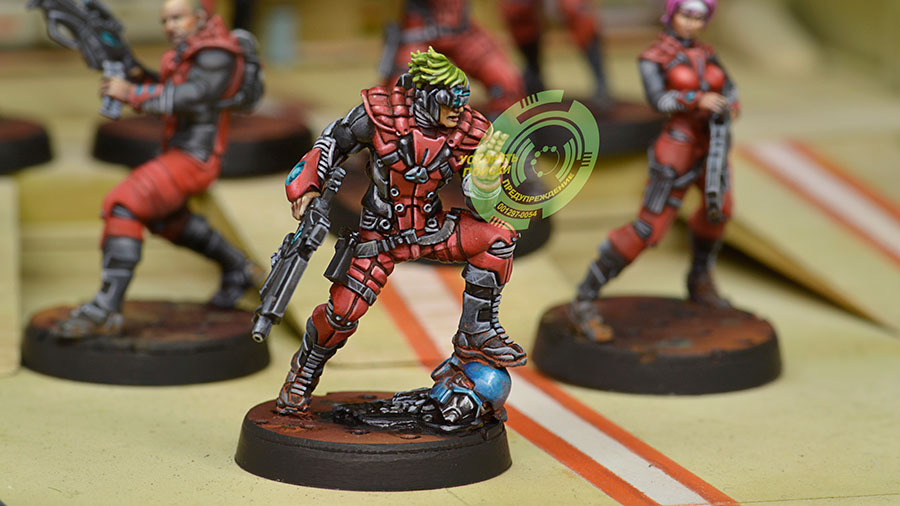 Corvus Belli just unveiled some new models coming to a Table Top near you – Check these out!
Hey BoLS Readers! AdamHarry back with some new toys for all you Infinity players out there. It looks like Aleph, Nomads and the US Ariadna are getting some love this month. Lets start with those super-charged clones: ALEPH!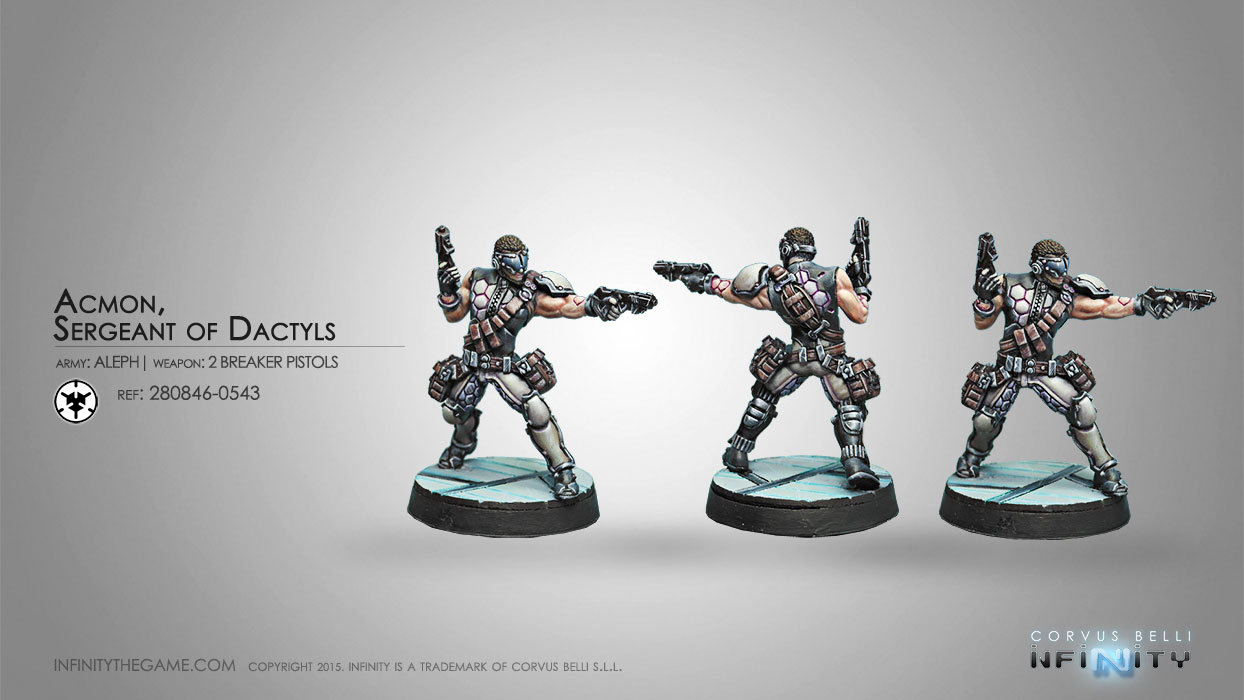 In typical Aleph fasion this new unit is named after an ancient Greek Hero. Acmon was one of the three great Dactyl Phrygians that discovered the secret to forging steel. Also in Virgil's Aeneid, Acmon son of Clitius was one of the companions of Aeneas. But what does that translate to in game? Well Acmon is a Combat Engineer! He's great at repairs but where he excels is Demolitions. If you need something blown-up, Acmon is the one to call! Just don't get in his way because he's very particular about how things work…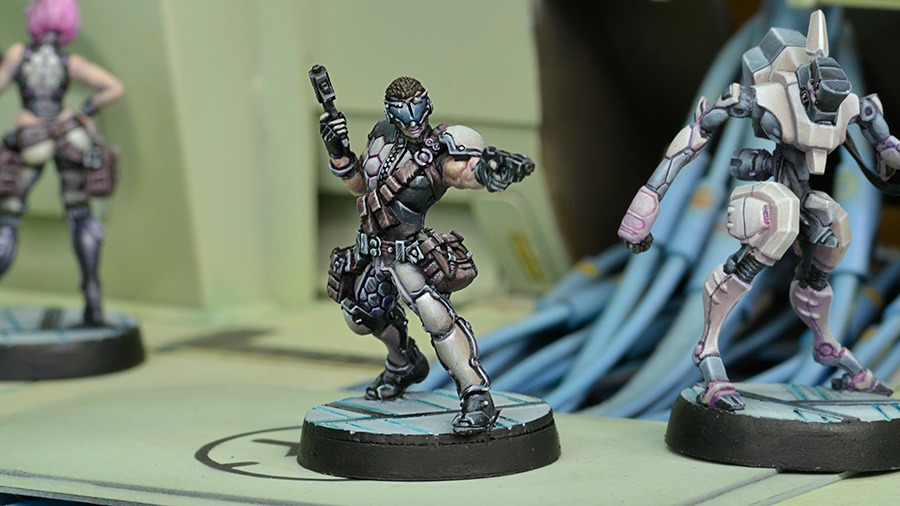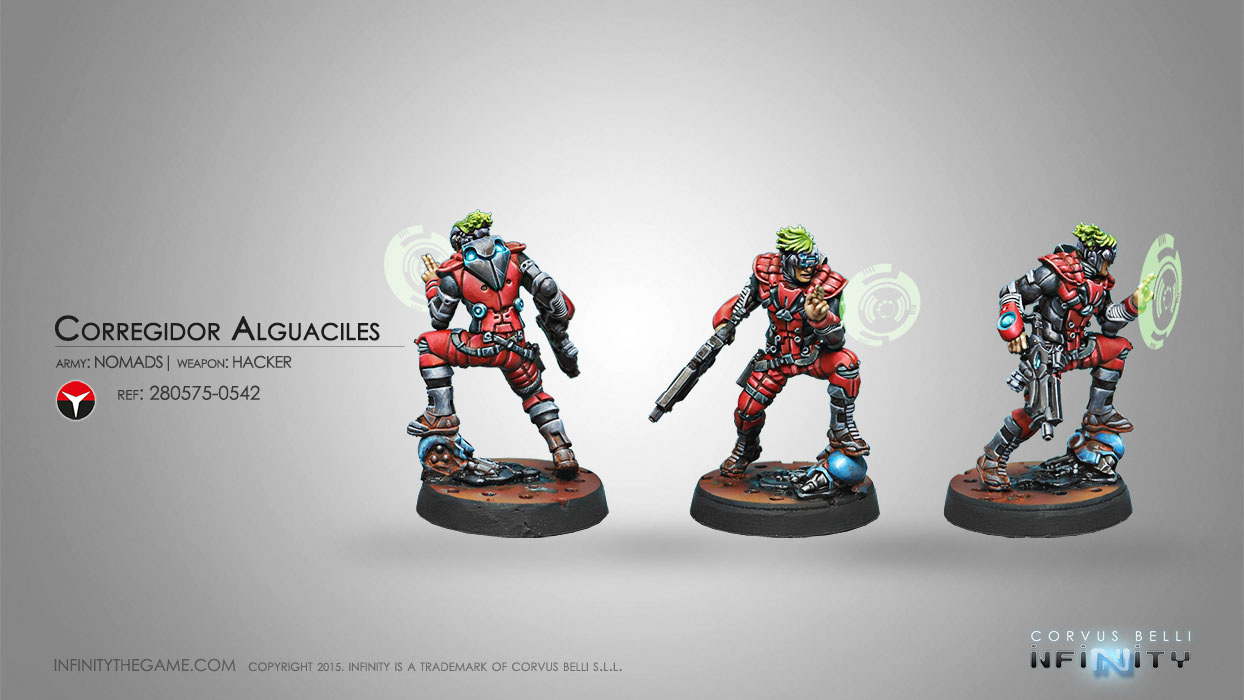 The Alguaciles are a militarized police regiment of Corregidor and are used as light infantry in defense and as mercenaries. They are also what many players refer to as "Cheerleaders" in game terms. But at least this new Hacker model looks good doing it! Plus, if you play the actual missions (which I recommend) having an extra Hacker around is never a bad thing.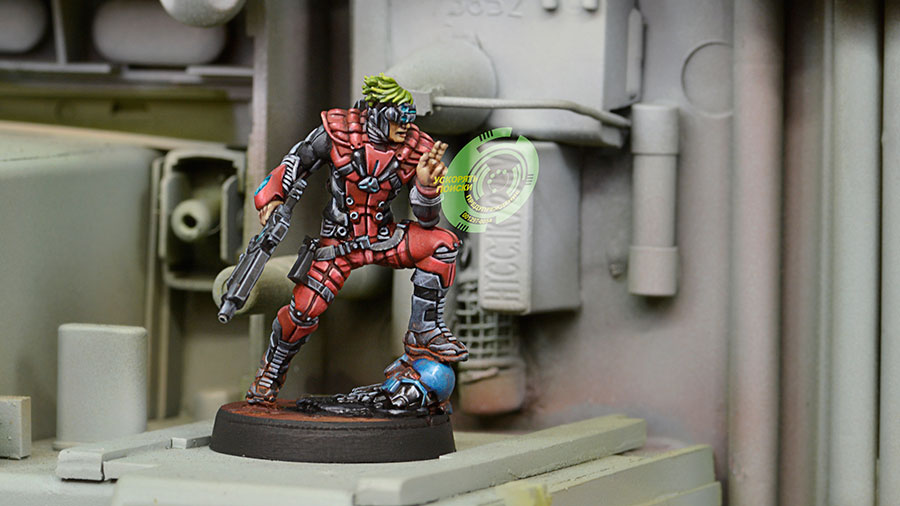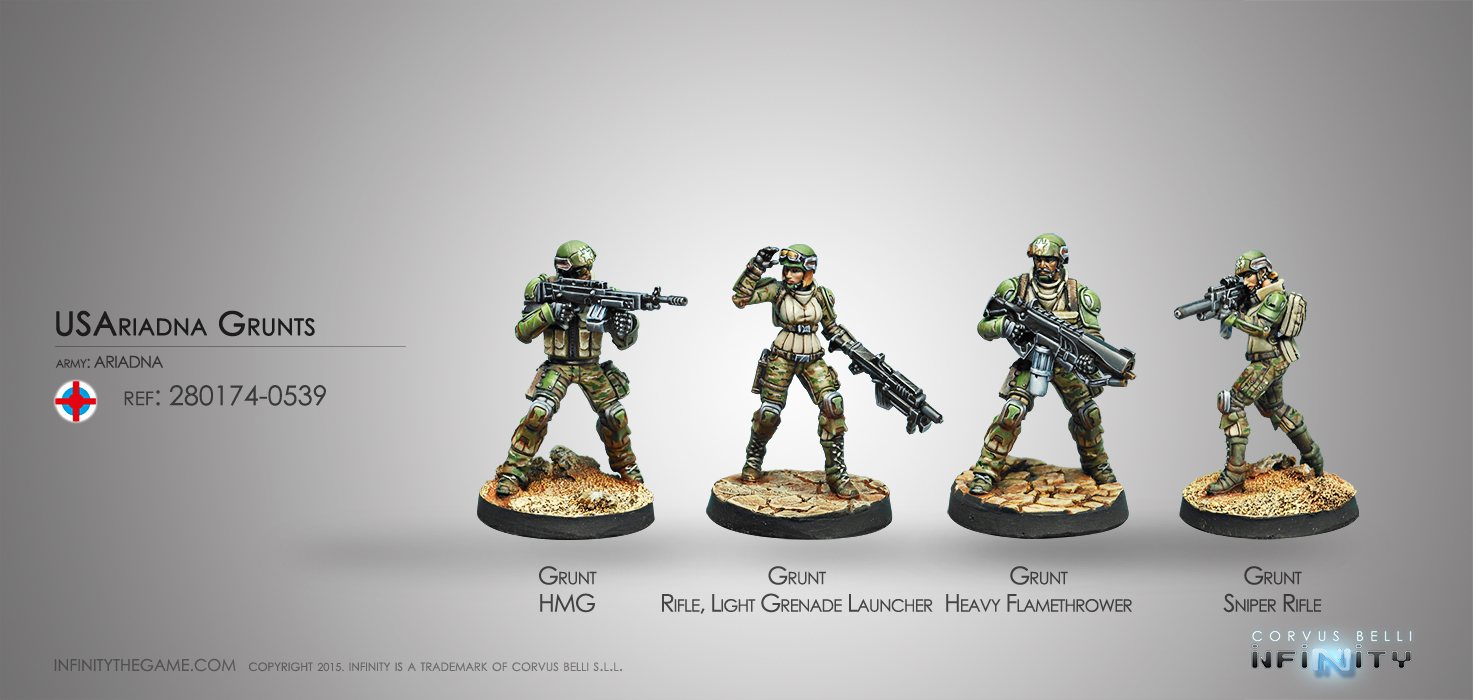 Made up of the foremost USAriadnan line infantry, The Grunts are a force to be reckoned with. As tough as a settler is the Line Rangers are tougher – because if a settler or settlement is calling them in it's probably a much bigger problem than your typical light infantry unit can handle. The USAriadna Rangers have transformed in a tough-as-nails Medium Infantry formation capable of bringing order to their turf on the edges of civilization. Battle tested against the Antipodes these men and women live by the old motto: "Sua sponte" (Of their own accord). They are volunteers – which means they choose to fight to keep people safe – and they look cool doing it!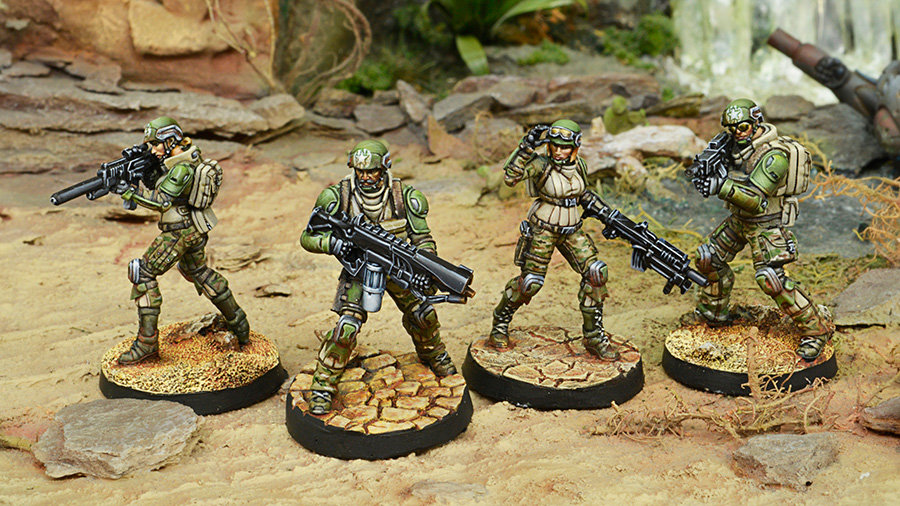 Subscribe to our newsletter!
Get Tabletop, RPG & Pop Culture news delivered directly to your inbox.
Infinity just keeps getting better and better! I can't wait till we get the army pack for USAriadna.
Sci-Fi Tabletop Skirmishes never looked so good…