Privateer Press: The Undercity Unboxing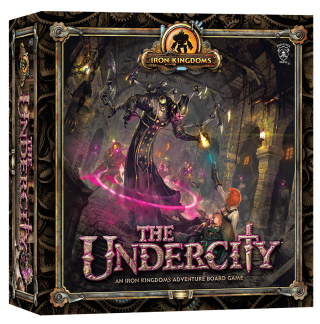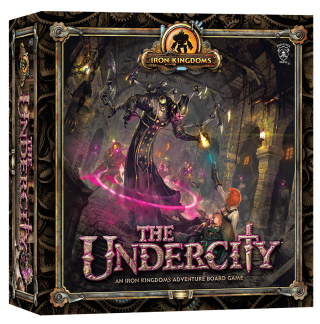 Join us as we take a deep dive into the contents of The Undercity – a new board game from Privateer Press. Adventure ahead!
In the Undercity all your dreams come true – if those dreams involve stopping a sinister plot and saving the city of Corvis! Hey BoLS Readers, AdamHarry here with news from the Iron Kingdoms. The Undercity is available now and we're taking a look under the hood:
We've gotten a sneak peak before but this time we get to go through all the contents. The BoLS crew is also taking on the campaign and we will have more info on that soon – we can't just play games all day after all! I can say that this game has me wanting more Iron Kingdoms action. The campaign draws you in with story tid-bits at the start and end of each mission. The rules borrow heavily from the RPG side of things without getting bogged down in some of the nitty-gritty details. The enemy decks and event cards are great AI tools for the bad guys to run themselves.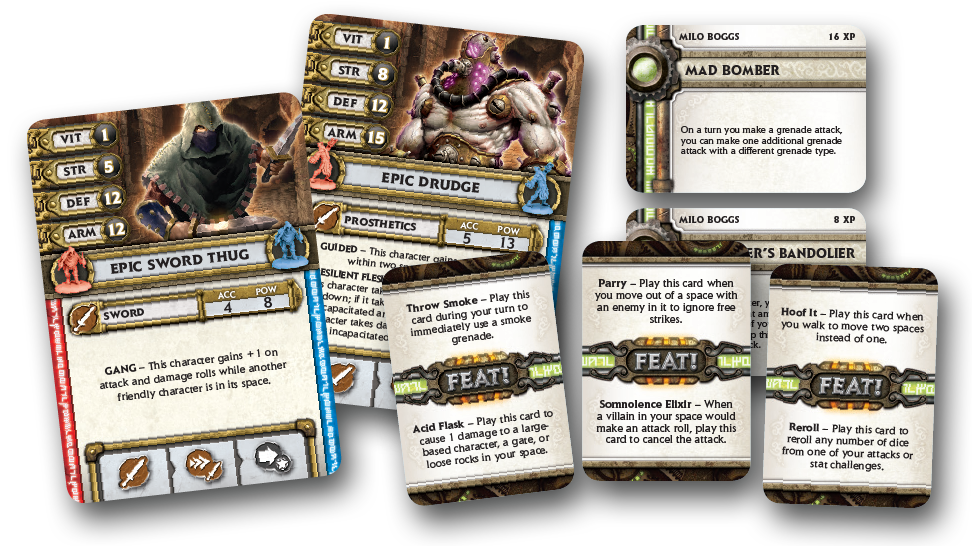 But the best part of all was that it was just plain fun. Taking the role of Mercs who have been tasked by the City Watch to investigate the seedy underbelly is a classic RPG intro hook – and it worked! GentleBen and I were able to dive right in and kick some butt. Within minutes after setup we were rolling dice and having a good time.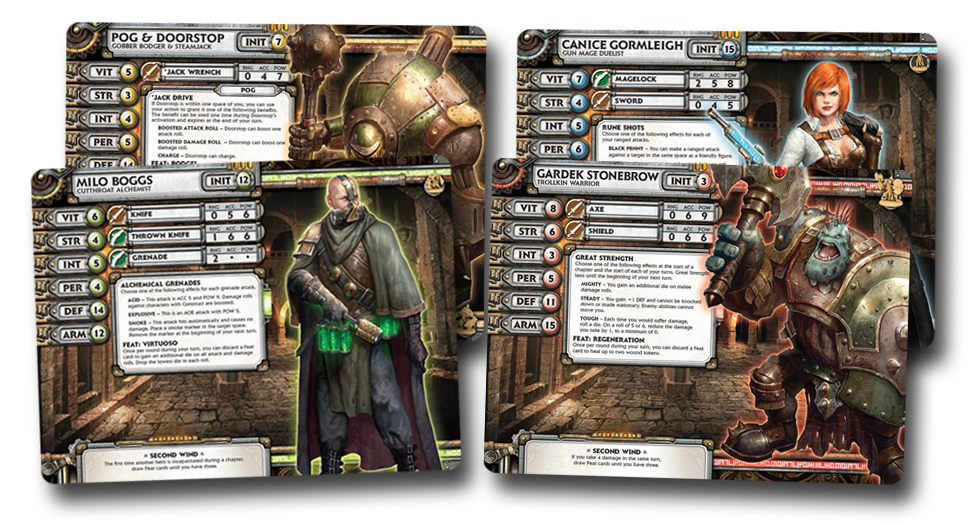 The quality of the components in the box are great. The miniatures are made from a rubbery-plastic 'stuff' that reminds me of the Reaper bones line – but better. It holds the detail fairly well and you can bang these miniatures on a table and they don't shatter. They can bend (a lot) and not tear or break. If you have kids and want the perfect intro for adventure board games – you just found it. The card stock is thick but not unwieldy and the cards are well done, too! The tokens and counters are made from the same card stock as the tiles so everything is functional and sturdy. My only complaint is the actual board is a little bland at first glance – but once you setup a map it looks a lot better visually.
Overall I would recommend this game to pretty much anyone who want's to play an adventure board game. If you've got an experienced gaming group there are suggestions to amp up the difficulty for more of a challenge. If you're an RPGer and are looking for a GM tool-kit to play other Iron Kingdom's RPGs this is PERFECT. It's a board, a campaign and 44 miniatures to get you started. Pick up the Core Rules and this box and you're set. If you're a parent and want to play a game WITH your kids instead of AGAINST your kids – well it's Co-Op and the baddies run themselves. And if you're looking for a gateway game to get non-Warmachine/Hordes players drawn in – it's right here in this shiny box!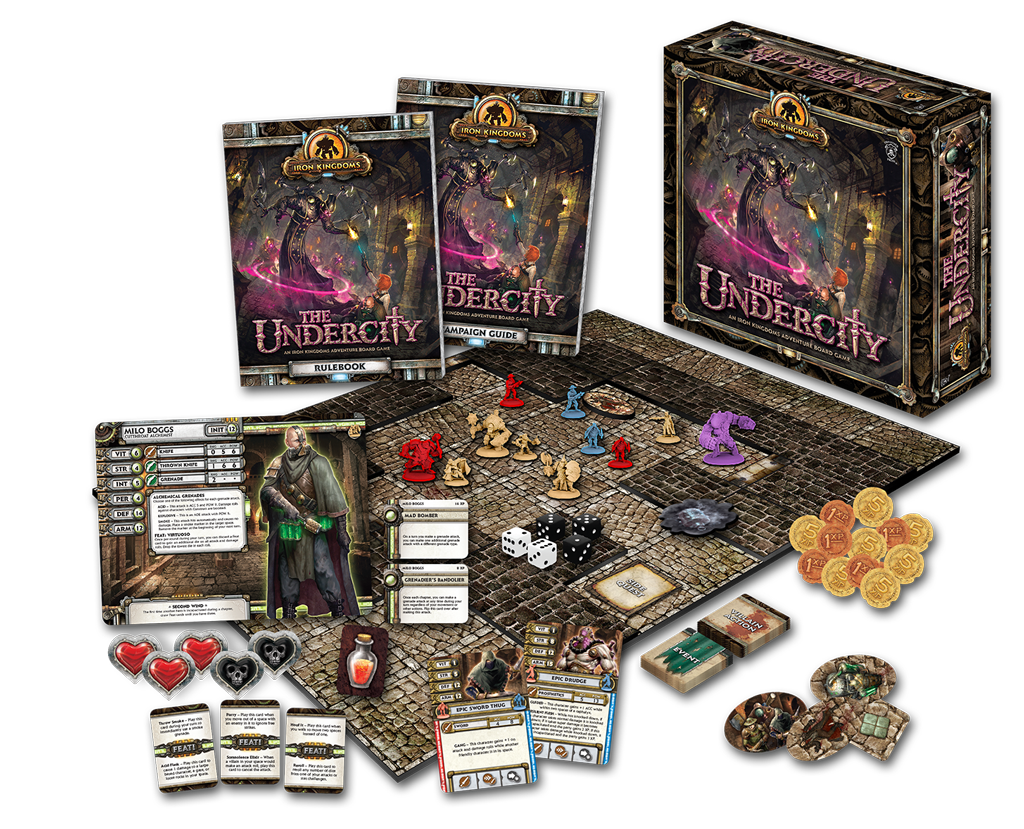 Subscribe to our newsletter!
Get Tabletop, RPG & Pop Culture news delivered directly to your inbox.
Evil lurks beneath the city of Corvis. Burdened by the growing tide of corruption, the desperate and undermanned City Watch turns to a mercenary company for help investigating a rash of smuggling activity and strange disappearances. But beneath the soot-filled streets of the metropolis a sinister plot unfolds, greater and more dangerous than anyone has dared imagine.

Join the Black River Irregulars and delve into the treacherous Undercity in this fully-cooperative adventure board game for 2-4 players. As you brave the decaying labyrinth of tunnels and caverns sprawled beneath Corvis, you'll need to work as a team and utilize your hero's unique strengths to battle the Undercity's deadly denizens and expose the dark conspiracy festering in the city's underbelly. If you're tough and smart, you'll gain valuable experience and equipment you need to destroy the evil threatening Corvis. Fail, and death will be the least of your concerns.
If you want to get a quick look at the mechanics Privateer has an excellent Tutorial video that you can check out:
My experience with The Undercity so far has been great. Go check it out for yourselves – it's worth it!
Adventure awaits in The Undercity – are you brave enough to explore it?