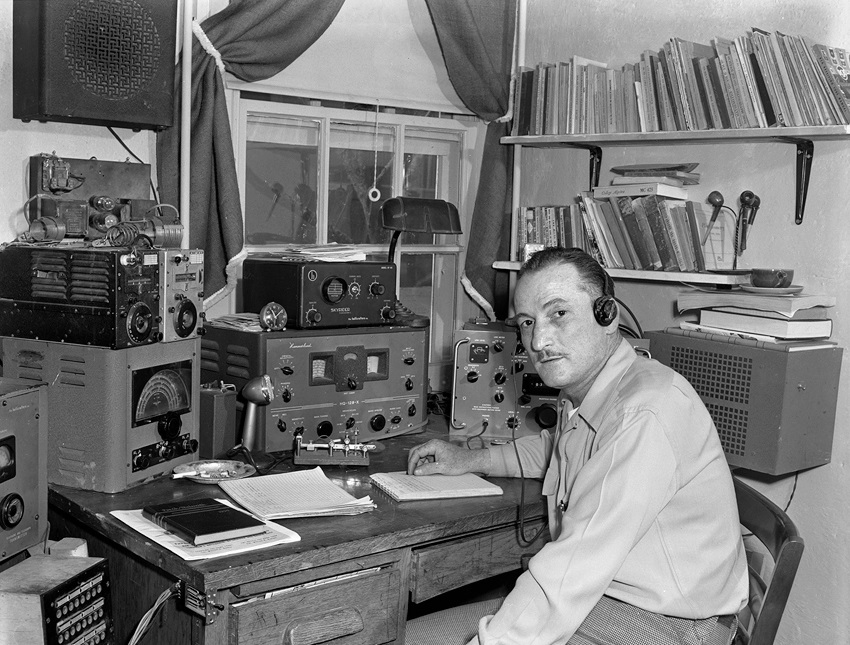 Bahkara here for another week in review! Unfortunately this weeks marks the end of a very popular podcast, so let's start by talking about the elephant in the room!
Independent Characters Episode 127 (Finale) – What can I say? It is one of the few podcasts out there that consistently came out as a high quality product. The hosts talk about where they all are right now and what plans, 40K-wise, they have after the podcast ends. Carl brings on a number of guests, ranging from former guests to other podcasters, to talk about the show ending and to give listeners possible alternatives to the show.  I think my favorite segment was the talk about different ways of coping as this can apply to the listeners and to anyone that is having a rough time dealing with change(Age of Sigmar). Nice send off for the show and a very nice interview at the very end after all the lights have been turned off. On a personal note, I have to thank Carl for the advice he gave when my partner and I were starting our podcast. I will forever be in his debt for his kindness and sincere love of the hobby. The (podcast) world is a little dimmer with the passing of this excellent podcast.
World's End Radio Episode 87 – Painting. I hate painting almost as much as I hate Eldar. This episode is good for because the guys talk about painting. Specifically they talk about how to get your army painted even though you may not like it or enjoy it. A very helpful and informative episode that I thoroughly enjoyed.
Masters of the Forge Episode 34 – Another background piece, this one is about the long forgotten fifth chaos god, and I don't mean Skaven. They talk about the chaos god Malice(Malal) and his history in the 40K universe. They even give ideas and homebrew rules to play an army of Malice worshipers in 40K. So if you're looking for a new god to have your guys follow, you may want to hear what they have to say.
…and the Rest!
Life After the Cover Save 149 – Blake and Ed talk with Doug from Tablewar and  with Andrew from Celesticon. A very funny, and NSFW, episode where they talk about alternate uses for the FAT mats, conspiracy theories and about the upcoming Celesticon convention.
Preferred Enemies Episode 106 – Nice coverage of the Iron Halo GT. The have a number of interviews with the players, judges, and organizers of the event. If you're interested in the event and couldn't go or just like hearing about tournament reports then listen to this episode.
Signals from the Frontline – Always a good listen for new and rumors on 40K and other games in the industry.
Wolfkin Episode 50 – In celebration of their 50th episode they decided just to put on a clips show from their previous 49 episodes.
Jaded Gamercast 235 – The group reviews Age of Sigmar. Unfortunately, due to one of the cohosts, I could not finish the episode. If you can listen past that hurdle, in my opinion, then give it a listen. Luckily by reading the episode title and description you can get a sense of their feelings about AoS.
Also Out This Week
Behind Enemy Lines Episode 13 (General)
Firebase Delta Gencon Episode (Firestorm Armada)
Removed From Play Episode 14 (Warmachine)
Model Citizen Episode 1 (General)
Murder of Crows Episode 16 (Warmachine)
Veterans of the Long War Episode 24 (40K)
Mayacast Episode 44 (Infinity)
Long War Episode 12 (40K)
Adeptus Terra Episode 11 (40K)
Forge The Narrative Episode 106 (40K)
Chain Attack Episode 216 (Warmachine)
Eye of Horus Episode 24 (30K)
Glory & Coin Episode 6 (Warmachine)
As always, give my podcast, TFG Radio, a listen. We talk 40K mainly but delve into other game systems. No show this week as we were preparing for our local GT, Hammer of Wrath. We will have a show later in the week to conclude our contest and begin taking entries.
Have a different opinion? Post in the comments below or email me at [email protected] and let me know!