White Dwarf 87 – Inside the Covers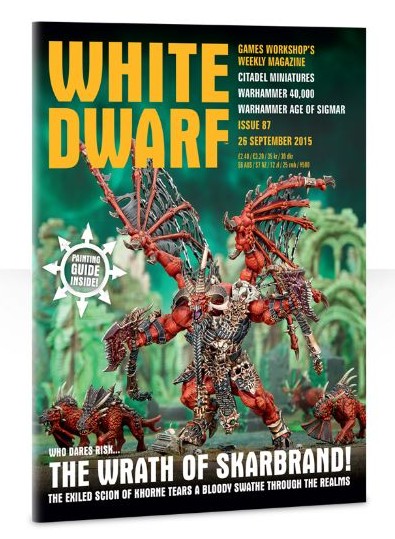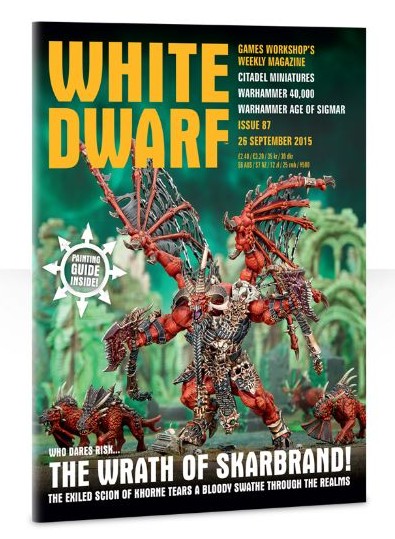 Come see Skarbrand's new rules for both Warhammer 40k and Age of Sigmar, plus the new Tau teasers for next week as well!
Skarbrand is bursting onto the scene with new rules for AoS and Warhammer 40k. Plus this issue has a great new Paint Splatter article featuring everyone's favorite rager of Khorne, Skarbrand himself.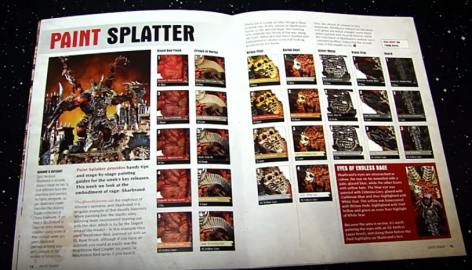 Via Games Workshop
White Dwarf 87 and arrives and with it Skarbrand, outcast of Khorne, embodiment of rage and – perhaps – mightiest amongst the Bloodthirsters. How came this paragon of bloodshed to offend his god and yet serve him still?

We've got the lowdown, including everything you could possibly want to know about this great new kit in New Releases, Codex: Apocrypha delving deeper into his bloody past, and a Paint Splatter and full rules (for both Warhammer Age of Sigmar and Warhammer 40,000!) to boot!

Not only that, but we've got a cracking Warhammer Age of Sigmar Parade Ground, Armies on Parade and still yet more in The Week in White Dwarf. Get one now, or earn Khorne's unending fury.

Subscribe to our newsletter!

Get Tabletop, RPG & Pop Culture news delivered directly to your inbox.
Teaser: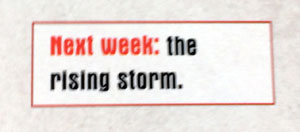 It doesn't take a brain surgeon to figure out that one…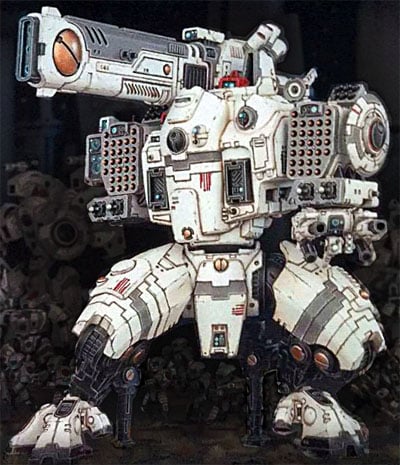 White Dwarf #87 Review
Check it all out in my video review below. If you love our videos, why not click HERE to SUBSCRIBE to our channel?
Are The New 40k Units OP – Podcast Episode 19