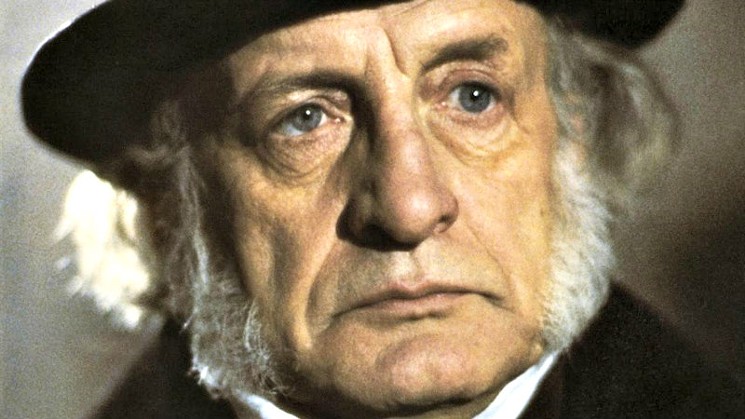 Pimpcron explains why Oldhammer is a dead end.
Hello everybody, I'm Pimpcron. You may remember me from such blogs as "How 'My Little Pony' Saved My Marriage", "10 Reasons To Keep Your Bread Bag Twist Ties", and the cult classic "How Much Leakage is Too Much Leakage?". Nowadays I blog about stuff-and-junk related to Warhammer 40k. Now sit down with a cup of coffee as I regale you with a sudden position I've taken on some topic. Enjoy.
What is Oldhammer?
Oldhammer is a pretty common term referring to players that enjoy an older version of the rules for 40k or Warhammer Fantasy better than the current rules. They choose to "get off the train" at their favorite edition and only play those models and those rules. You may have heard this term bandied about quite a bit during the whole birth of Age of Sigmar. Many people who thought negatively about the Age of Sigmar rules decided to just keep playing 8th edition Warhammer Fantasy Battles. I believe there is also a fan-made 9th edition now for Fantasy where they changed things they didn't like about 8th. But either way, they have decided to stop participating in the current events of Sigmar.
What is That Rule I Always Spout About Gaming?
This should go without saying, but I'll say it anyway. While I am the digitized soul of ancient alien royalty in a menacingly handsome and disturbingly sexy metallic frame, I am not the King of Gaming. As I always say, gaming should be fun and you should do whatever makes you happy. Plus, you might not want to change your life over the opinion of an internet person named Pimpcron; even though I do have a PHD in Disco. This article isn't really about bashing Oldhammer players, because in a way they are taking a stance against "the system" and doing things their own way. I have a serious soft spot for all of the old metal models and go out of my way to add old Marine models to my Chaos army. So I'm not hating on it, I'm just explaining the problems I see in choosing to Oldhammer. On a side note, I will probably also enrage my friend who is all about 2nd Edition 40k. We will call him "Ork".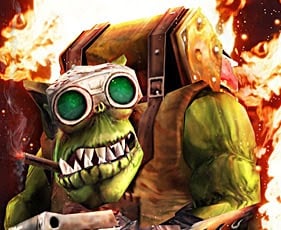 "Human sacrifice, Orks and Necrons playing together … mass hysteria!"
~~Who gets that reference?~~
It's Okay in Theory . . .
So your favorite game changes: you can either jump ship and quit playing, or keep on keeping-on. This sounds fine in theory because you get to keep playing the version that I like, and don't have to worry about new rules, new models, new cheesy formations, etc. My friend Ork has now taken up 8th edition fantasy because he is excited that it is "dead". He doesn't want to worry about new stuff constantly pouring in, new things to learn and new stuff to try to counter on the battlefield. In a way, I see what he's saying. You get out of the rat race when you play a dead version of a game, but I think this view is pretty short sighted in the long run.
Finding Other Players?
This is probably the biggest hurdle for Oldhammer players. While there are plenty of Oldhammer players in the world, there probably aren't many near you. When you think about it, the percentage of the world population that is willing to participate in this hobby is only so big to start with. We are already a niche demographic, and that is including games that aren't dead and have new, exciting stuff coming out and new players being added all the time. So when you decide to get off the train in Oldhammer country, you are really saying that the already-tiny player base is just too darn crowded for you. You want to be a niche inside a niche.
"I think I'm gonna leave. This room is just too crowded with you two."
If that really tickles your fancy then so be it, but most of us like new players joining our group. And new players extremely rarely join a dead game when there are living games out there with bells and whistles. It is a bit different if you happen to have a group of friends that agree to Oldhammer, or a club of Oldhammer players nearby. I mean, really you only need one other player that is in to it to keep going with it. But I would prefer to play different people because their strategies (or lack thereof) makes the game different.
Your Game Develops the Attributes of Bread
In short: your game gets stale. The Power Curve gets stale, the codices get stale, the unit entries get stale. You lose all hope for a better codex. If you play the same edition and same codices for, let's say ten years, the armies that were on top at the beginning will undoubtedly be on top at the end. There is a 0% chance that they will get any worse and that other armies will get any better. The game would almost become rock-paper-scissors after you've played enough games. When Army A fights Army B, the battle will probably go the same way it always did every game previous; generally speaking.
Let's say you love a certain army but they have a very underwhelming codex. Well, good luck with that. They are NEVER getting better. How many of you are fine with hopping off the train and keeping your 6th edition Chaos Space Marines codex or Tyranids codex forever? Even though I disagree with the internet logic and have success with both of those books, I still have to admit that they lack a bit of bite compared to others. For instance, every morning just as the sun rises I climb up to my widow's watch on my house and look out at the unforgiving ocean, desperately searching for a sign that my 100+ Genestealers will one day be viable again. So far, I haven't had any luck, but it's that hope for a better tomorrow that keeps me going.
My brother painted this picture of me, while waiting for news from Nottingham.
Then Your Game Actually Becomes Worse Than Bread
With no new books, models, rules, formations, or change of any kind, it has no growth. I mean, at least bread eventually develops some growth after it gets stale. What keeps games like 40k alive for many players (including myself) is the fact that it is constantly evolving and I am forced to deal with new threats. It spurs creativity and causes you to adapt to a changing environment. None of this happens in Oldhammer. I suppose this is mitigated a bit if you play an evolving version of Oldhammer such as the "9th Edition" that is community driven. I played Blood Bowl frequently a few years ago using the community-developed rules and they were great. So it can be done. All I'm saying is that if you choose the Oldhammer route, you are fighting an uphill battle. But since we are talking about a game based off of battles to start with, maybe you're up for the challenge.
Now I sit and wait to get an angry call from Ork. Haha.
Okay, so what d you think about Oldhammer? If you play it, what are your ways to get around these issues?
Hey, I'm a guest on Episode #114 of Preferred Enemies! We discuss creating your own narrative missions and I explain my 4 rules for making them, and my 3 point template I use when designing my own! Please check it out HERE!
Want to witness my slow descent into madness first-hand? Check out my blog at www.diceforthedicegod.com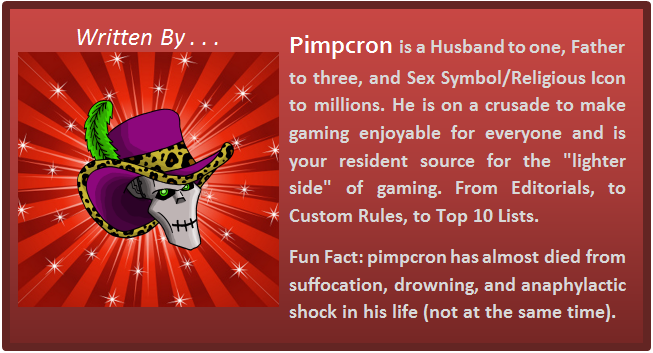 Widow's Walk picture is from: http://www.zbrushcentral.com/showthread.php?12486-Widow-s-Walk