HURRY: Gaming After Christmas Deals!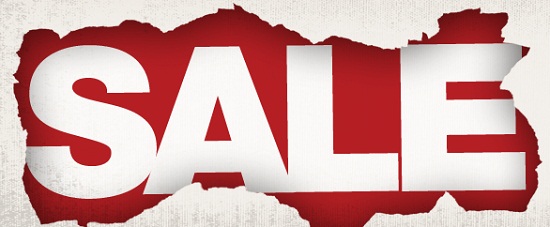 The time to shop is not over and the best deals are still out there.  Come see!
They say that that actual time to snag the best deals in retail are the week in between Christmas and New Years.
Here are just a few of the deals that are out there:

Games Workshop
Based on these banners going up all over the net, it looks like GW is doing something special for January 2-3 to celebrate their 40th Anniversary.
Dot't forget about the fantastic Getting Started bundle deals for all the armies with up to 46% discounts – almost unheard of from GW!

Privateer Press
The month of holiday Privateer Bundles is STILL RUNNING!  You only have till tomorrow! (December 28th) to grab an faction starter bundle for a steal!

Mantic Games
We saved the best for last, Mantic is doing a 50% off sale this week, so there has never been a better time to wade into Kings of War, or Dreadball, Warpath, or whatever else you get in the insane Uber Crazy Box of Doom.
Subscribe to our newsletter!
Get Tabletop, RPG & Pop Culture news delivered directly to your inbox.
"You know how we like to do things at Mantic – loads of models for your money. Well, the Uber Crazy Box takes it to the next level, it's truly utter madness in a box.

It's a simple enough concept; we take a box and cram it with goodies from across our ranges, then slap a hilariously low price on it! It's a random selection of miniatures and added extras that will give you a little seasonal reminder of what Mantic's all about – and about 50% off RRP!

So whether you want to start a few new painting projects, or you just want to have a go at kitbashing or round out your bitz box, the Crazy Box is for you! We do these every year, and they're always insanely popular – so don't miss out!

A Crazy Box is a big box stuffed with all sorts of different models. You might get one that contains a Marauder Raptors or some Corporation Rangers – maybe you'll get giant Martian bugs or Battlezones Scenery? Who knows what you'll get – all we know is that you'll get a lot for your money!"

Ia having an everything -10% off "Bad Santa" after christmas!

Are getting -20% discounts on almost everything in the store.
Get out your Holiday cash – these deals won't last long!