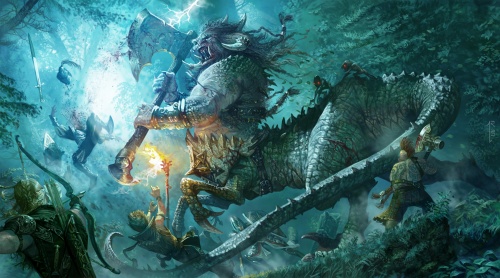 There is a new set of images out of europe today that's all about some old Chaos favorites:
images via Miniwars.eu 1-19-2016

Following up on yesterday's Chaos book reveals, here's the latest Chaos Grand Alliance information: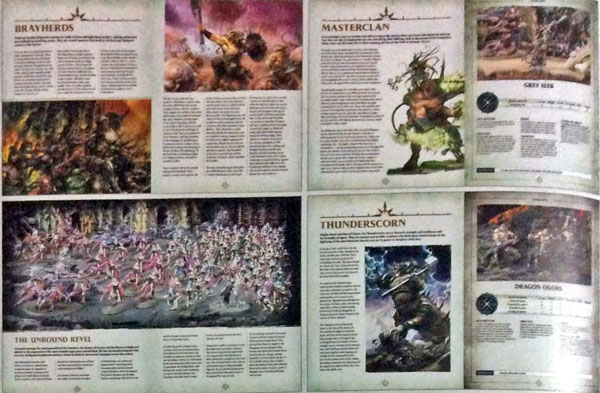 Sample page spreads – Ohhh look at the bottom half!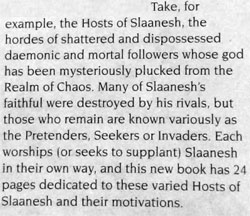 Here's what Slaanesh's followers have been up to: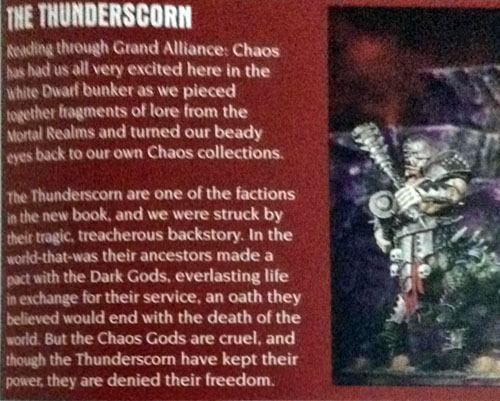 Poor Dragon-ogres – new world – still slaves…
This looks like we get information on:
Brayherds (Beastmen)
Slaanesh
Skaven
Thunderscorn (Dragon-ogres)
Two new Batallion Warscrolls for:
Blood Host of Khorne
Clan Skryre

Skaven are back!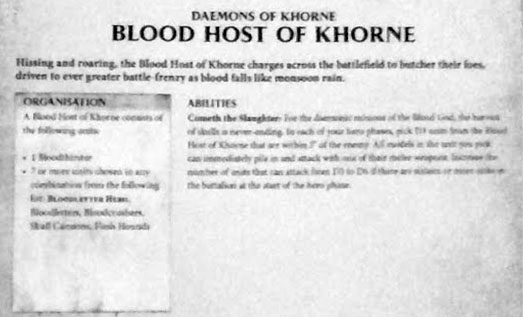 Nice to see the Khorne formation titles are branching out in new directions 🙂
~That story about the eternal slavery of the Dragon-Ogres is kind of sad… like cosmic inter-dimensional student loans.