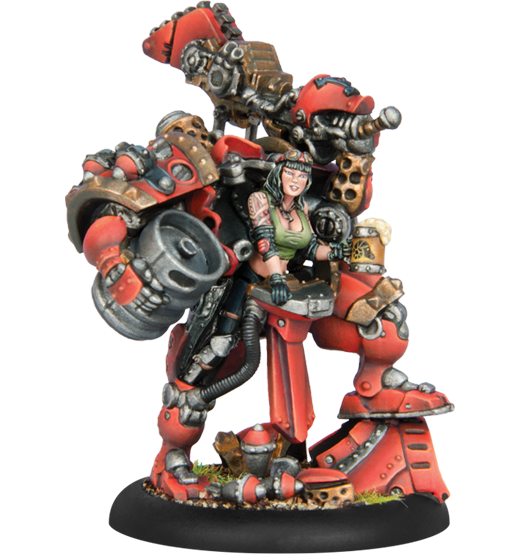 Some players like to relax with a beer after (or during) a match. Here are a set of craft beer pairings for each Warmachine faction to consider.

Chalkboard here from Chalkboard War. A lot of players like to unwind after their games of Warmachine and Hordes together and discuss results, tactics, and ideas over a beer. Others play at home tables and can enjoy a beer during a match. I thought that given the rising passion for independent beers among the same demographic that plays Warmachine and Hordes, that a consideration of which beers to pair with which faction would be fun.
I didn't want to simply decide these myself, so I turned to my good friend and local beer blogger, The Brewzok, for his help inestimable advice about what pairings fit with each faction. We figured that after a long tournament fielding a given theme, why not continue that theme in what you choose for a drink? So we put our minds to it and came up with a beer that suited each faction. This week, we're looking at the Warmachine factions.
A brief note about Ram Brewery, Privateer Press, and this list. The Ram has for the last number of years paired with Privateer Press for GenCon, making specific craft beers that get Warmachine- and Hordes-themed names such as Everblight Ale or Blindwater Brew. Privateer Press has also released a series of special models to accompany them: the Druid Gone Wilder, the Blindwater Brew Witch Doctor, Steelsoul Keg Protector, the Fennblade Kilt Lifter, and more. While that's an awesome link between the companies and beer pairings for the weekend of GenCon, this list is for those who want a chance at finding different beers year-round to pair with their forces.

One of the many reasons Warmachine and Hordes players might want to add GenCon to their conventions list 
Cygnar
So you've just had a comfortable day fielding Western Immoren's first and finest steam-powered warriors on the tabletop? What better choice to complement them than Anchor Brewing's Anchor Steam Beer? Depending on who you ask, this is the first post-prohibition craft brew in the United States. They operate out of San Francisco, and have the description "steam beer" trademarked. It's called steam beer because when it was first produced, the beer was cooled on the rooftops. This led to evaporating steam in the air, and hence "steam beer". And that fits Cygnar perfect. Not merely because it's the first and steam-named, but the Cygnarian gold and blue on the logo doesn't hurt either. Anchor Steam Beer is also a good choice for during a game if you're inclined, as it's not terribly high in alcohol content.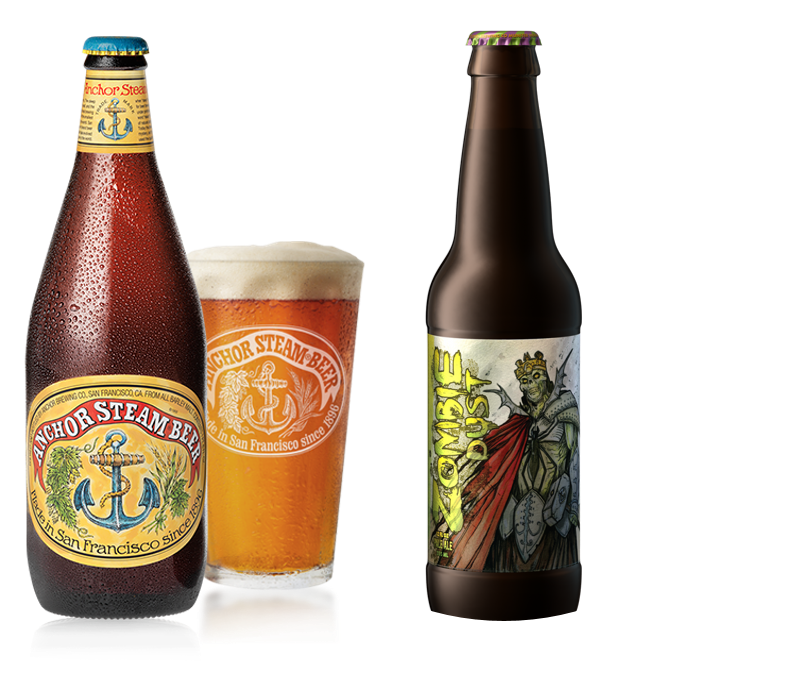 Cryx
When Venethrax, Asphyxious, Terminus, and Malathrax need to get together and unwind over a drink, there's no doubt that the Lich Lords would choose a beer that recognizes their majesty. So why not pick that as a Cryx Player as well. 3 Floyds Zombie Dust out of Indiana used to be a seasonal release, but now is available year round (no doubt the machinations of Dragonlord Toruk in action). As an intensely hoppy American Pale Ale with a nice middle range alcohol content, you can sure that you won't be feeling like a Bloat Thrall yourself after drinking it.
Khador
If you know a bit about beer, you probably guessed the type that we had to go with for the mammoth red-clad Warjacks of Khador's frozen north: a Russian Imperial Stout. The Soviet-esque themes of Khador pretty much require it. And what better choice than Big Sky Brewing's Ivan the Terrible Imperial Stout? Its a burly beer aged in oak bourbon barrels with a impressively strong alcohol volume. If you're fielding Karchev the Terrible, why not pair it with a few of these Ivans and take your own "powerslide"?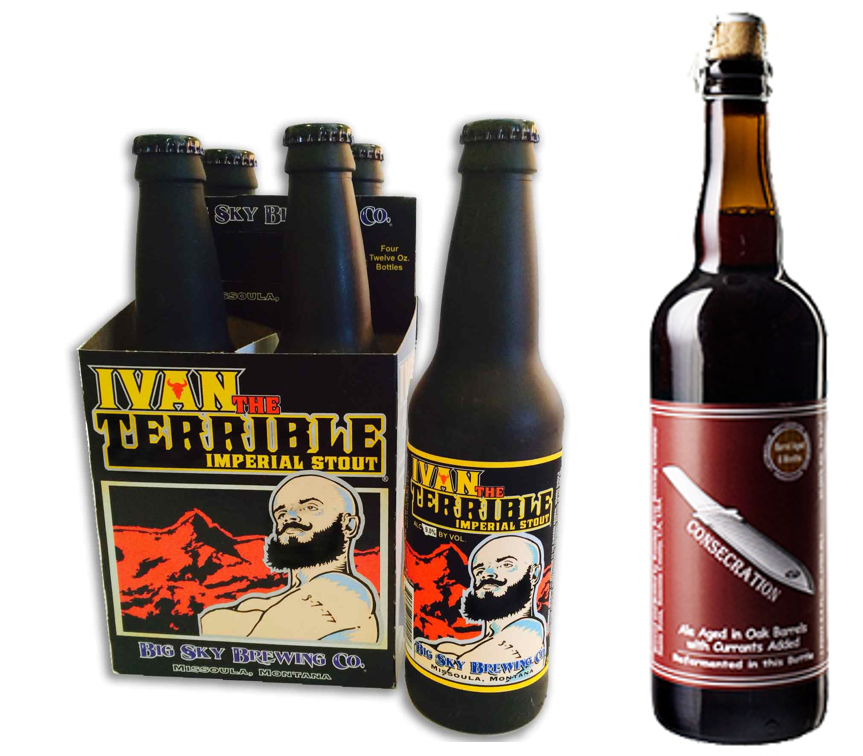 Protectorate of Menoth
If you're the type of player who is drawn to Protectorate of Menoth, maybe you really like denial. All that practice with spells, mini-feats, Covenenant Power of Faiths, and Choir songs no doubt leads to plenty of practice in temperance. So on the one hand, we thought that maybe no beer pairing would be appropriate: that the good Menite players would simply want to abstain on that as well.
That said, perhaps there's room for some holy draughts of alcoholic variety in Menoth's rituals. And we didn't want to leave the Protectorate out. So we thought that Russian River Brewing Company's Consecration was a good option. It's a a huge Belgian-style sour dark ale aged in Cabernet Sauvignon Barrels with currants. So while the rest of the army prepares for battle, the Protectorate player can get a bit consecrated themselves.
Retribution of Scyrah
I know, I know… we didn't go with the clear first choice for the oh-so-delicate Elves of Retribution: Bartles and Jaymes Wine Coolers. But wine coolers are simply not beers. The closest we could get was a Smirnoff Ice. Still not a beer, but at least a malt beverage. To make sure it's extra feeble and Elven in nature, a Smirnoff Ice Light Raspberry and Soda is pretty much perfect. Perfect for the pointy-eared ones to drink and get all extra angry about as the rest of the Iron Kingdoms goes about their business.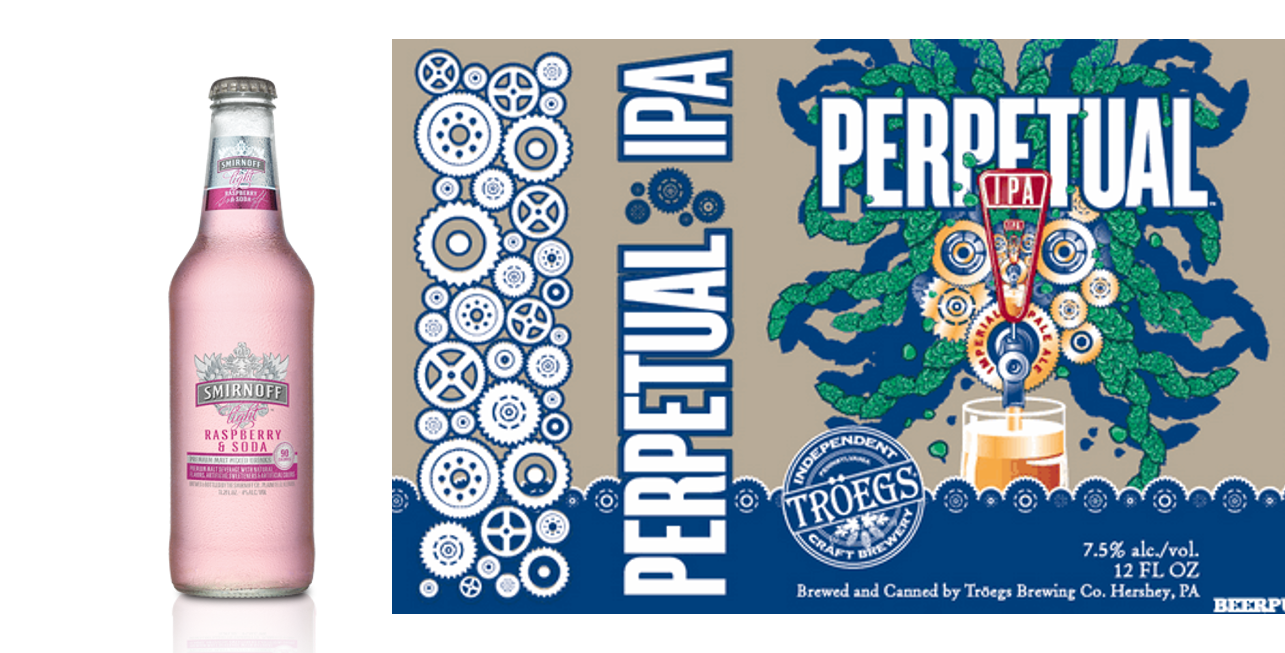 Convergence of Cyriss
After a long day at a tournament playing Convergence of Cyriss, no doubt most players are ready to say "01001111 01101011" to a relaxing beer with friends. It's pure mechanical reason that they would choose a Tröegs Brewing Company's Perpetual Pale Ale. With a strong but refreshing pine note, this IPA has a strong taste and mouthfeel–the hops leave that slight sensation of thickness/oil on the tongue (in a good way). The pleasantly mechanical label on the bottle only adds to the fit for Convergence.
Mercenaries
Instead of sorting out all the different Mercenary contracts, we decided on two broad statements that fit the players who choose the faction. Mercenary players seem to fall into one of two categories in my experience. The first group are those players who see a few different pieces and think "wow, I can do something really neat and creative with all this stuff myself." Instead of going for defined elements as other factions have, this type of Mercenary player is truly building their own army from scratch–so the perfect beer pairing for them is their own home-brewed concoction. They're busy brewing up their lists themselves, so why not be out in the garage brewing up one's own ale at the same time? It doesn't always work, and sometimes when it goes bad it is truly blindingly bad, but when it works it can be just as good as any other faction/beer.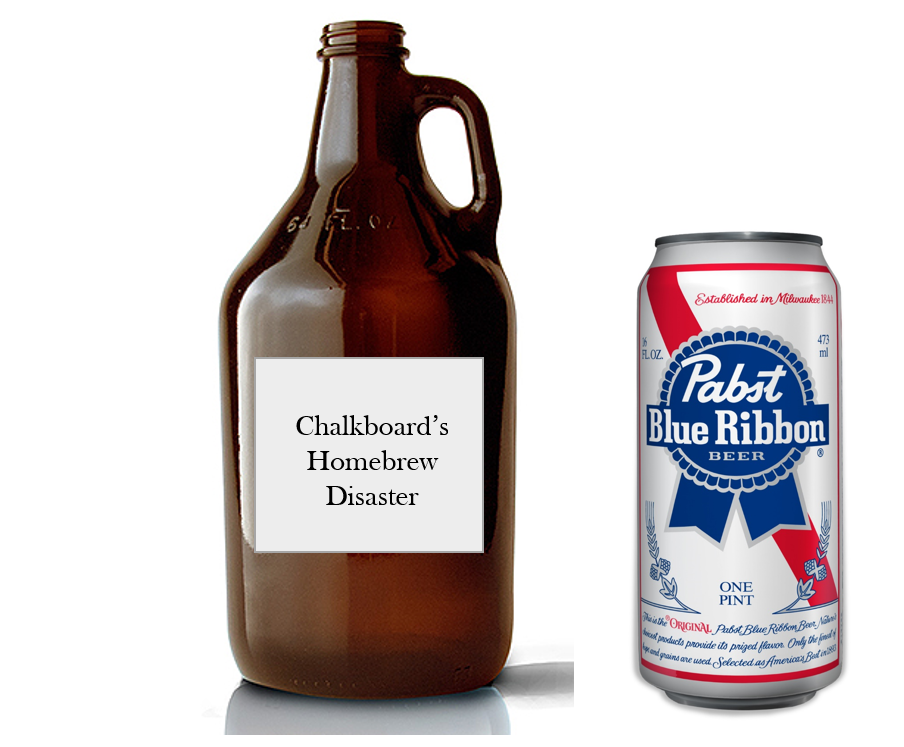 The second type of Mercenary player tends to be the person who plays them simply because they're enamored with something different. They feel like all the other factions are too mainstream, too widely played. So they want to field something that no one else is doing–because the action of being different is what makes them feel good. Someone might call this attitude toward choosing a faction the "hipster" choice. And thus, for this player, no doubt they'd gravitate toward the hipster beer: good old Pabst Blue Ribbon.
Hopefully you'll get a chance to check out some of these beers and consider having them with/after a game to help celebrate your favorite faction. And Hordes players, you won't have to go too thirsty: Hordes pairings are coming up next week!
~ Have any other good pairings that should be considered? Any specific brews that you know of that are begging for a pairing with one of these factions? 
Completely drunk and clicking links? Why not click on Chalkboard's blog at www.chalkboardwar.com?