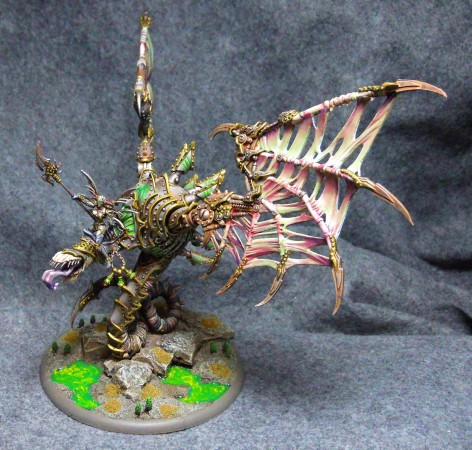 Time to finish painting up Deneghra and her big gross dead pal here.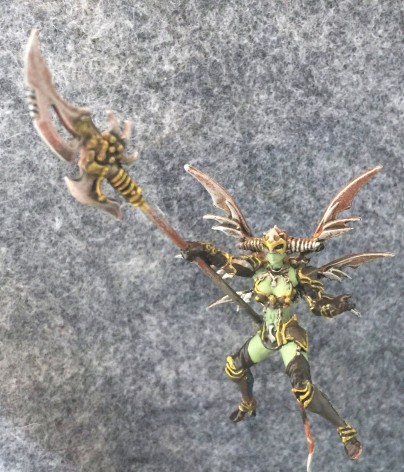 Here's Toruk's best gal with just the basics. After finishing the metals I've blocked out the skin, armor, and leather.
Go back and check part 1 and part 2 for the colors I'm using.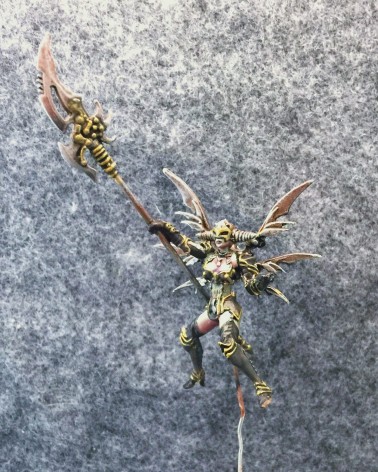 As with the beast itself, I shade the green with Sanguine base and highlight it with Frostbite. Unfortunately these pics ended up pretty over-exposed. I had to trash  a lot of them.They looked fine on the viewfinder, so I just kept taking pictures. Unfortunately there's no way to go back in time and get better shots.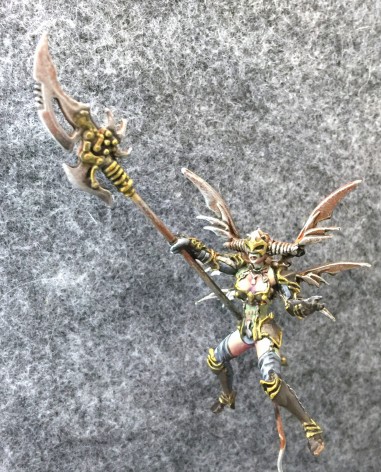 Next I do the leather for the thigh-highs, arms and that subtle suggestion of a skirt.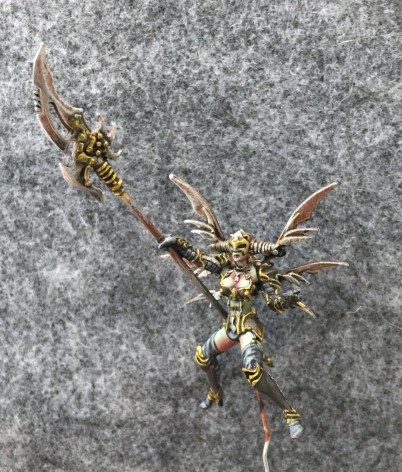 Here it is cleaned up with all the strips lined and defined.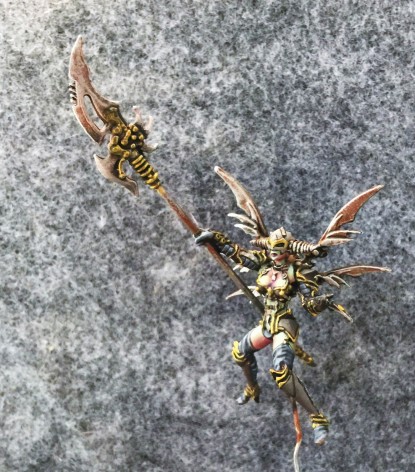 Now it's the gray armor.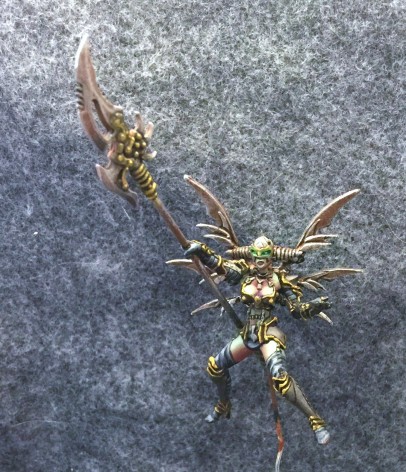 Her eyes get the green glow, as do some openings on her backpack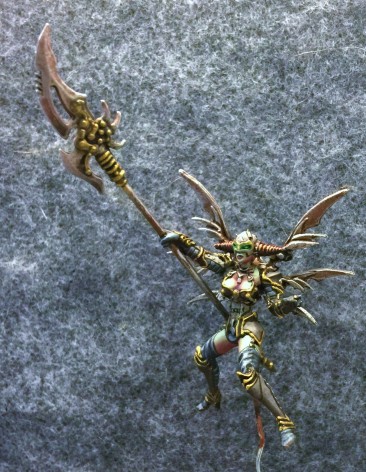 Her horns are the only element that gets a treatment you won't find on the beast itself. They're kind of a warm red which will hopefully draw the eye to her face. They start with a base of the warm toned black, which is highlighted with Skorne Red, Highlighted with Rucksack Tan.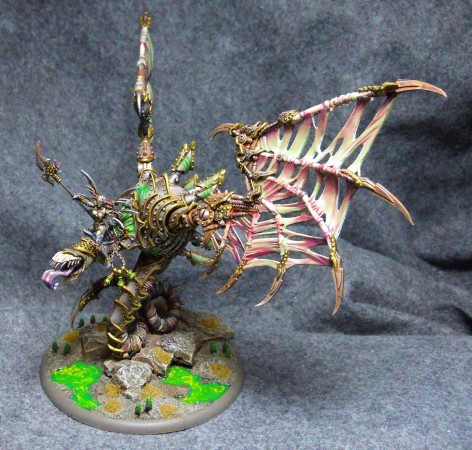 So now let's just finish this all up with more pictures of the painted model. I did the basing to match all my other Cryx.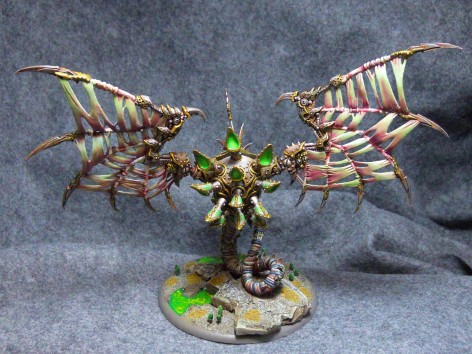 Here's the back. That's 12 smokestacks. I counted.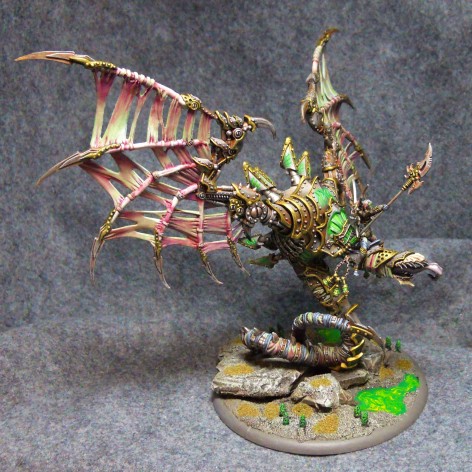 The other side.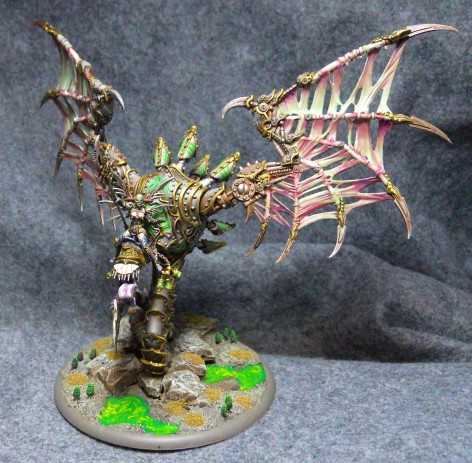 And a straight on shot.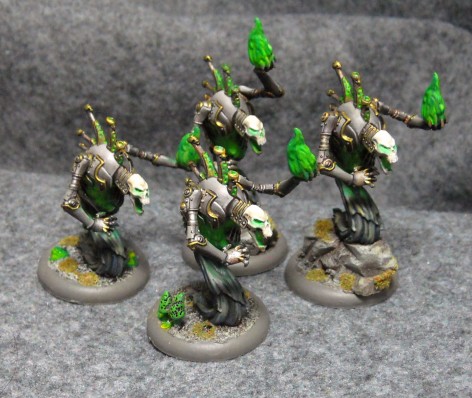 While I had the paint out I went ahead and finished off four of these goobers. I think they're going to be really helpful for Cryx going forward.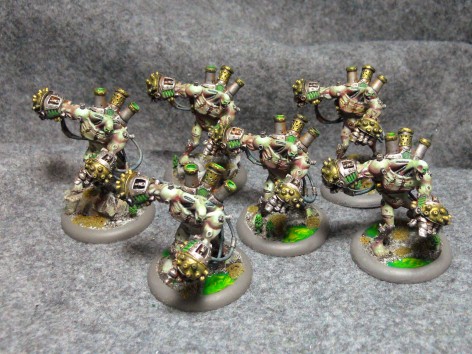 And I also painted these big goons. I got the first of these around ten freaking years ago (I feel old) when they were first released, then picked up a couple more here and there. I got the other three when they announced they'd be packaging these WAs with the Mechanithralls from now on. While the savings the combined box offers is pretty exceptional, I already had two full units of McThralls and didn't feel like grabbing a third just to get all the Brutes I needed. If I ever need a third unit I'll be happy to buy the Brutes along with.
~Hope you enjoyed all the pictures!