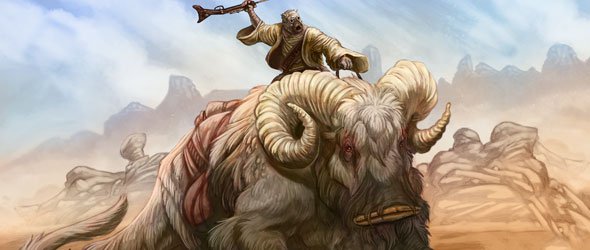 FFG just released two new minis for Imperial Assault – the Aliance Smuggler and Bantha Rider. Check em out!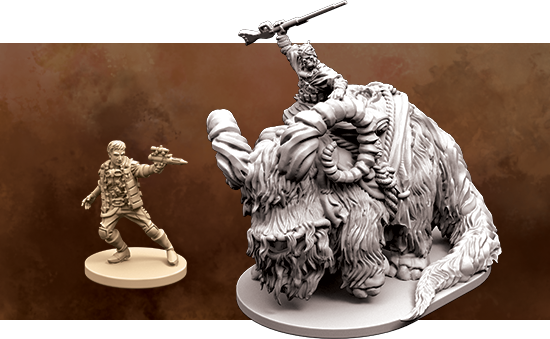 Ride out of the desert atop a mighty bantha with the Bantha Rider Villain Pack for Imperial Assault! This massive beast can trample your enemies as the Tusken Raider rider takes potshots at more distant targets. Along with this sculpted plastic figure, you'll encounter a new Agenda set that allows the Tusken Raiders to terrorize the Rebel heroes over the course of a campaign. Alternatively, you can hire the Bantha Rider to fight alongside your Tusken Raiders in a skirmish game. With six brand-new Command cards, the Bantha Rider Villain Pack offers new tactical surprises for every skirmish game.

The Rebellion may prefer not to deal with criminals, but the Rebels still need the services of dedicated smugglers. You gain a single Alliance Smuggler in the Alliance Smugger Ally Pack for Imperial Assault, alongside new missions and cards to enhance both campaigns and skirmishes. You can smuggle supplies past your opponents in a skirmish game to claim additional victory points or race to recover the cargo of a tramp freighter in a new campaign side mission. With the ability to slip past your opponents and hold his own in a fight, the Alliance Smuggler is a worthy addition to any strike team.
~These are in stores now. Go pick em up and add soem spice to your Imperial Assault Skirmish-mode games!