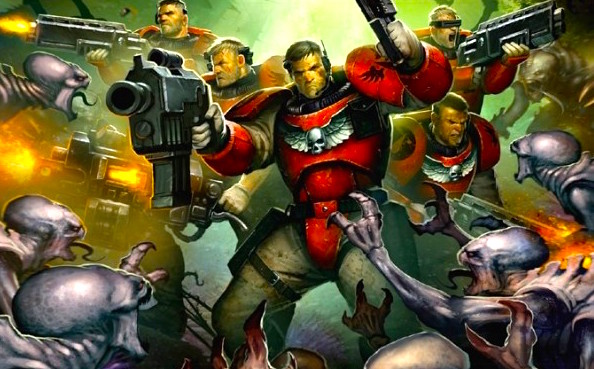 GW's 40K boardgame Lost Patrol's sprues are sighted and Blood Bowl gets a peek.  Here's the details:
Yesterday, news of new boardgame "Lost Patrol" arrived with a bang, confirmed by GW, and reported byNorth American Game Distributors and ICV2:
"Games Workshop is releasing a new version of the 2000 classic Lost Patrol with updated components and rules. It arrives in stores on June 17.

The new game is a two-player game with one side taking on the roles of Space Marine Scouts hunted by the other player controlling a group of fearsome alien Genestealers. Played out on a dynamic, tile-based board, the squad of Marines must navigate a jungle that moves and changes as they travel the board. The game has updated rules from the original 2000 game and is just as fast-paced as the original, playing in about 30 minutes."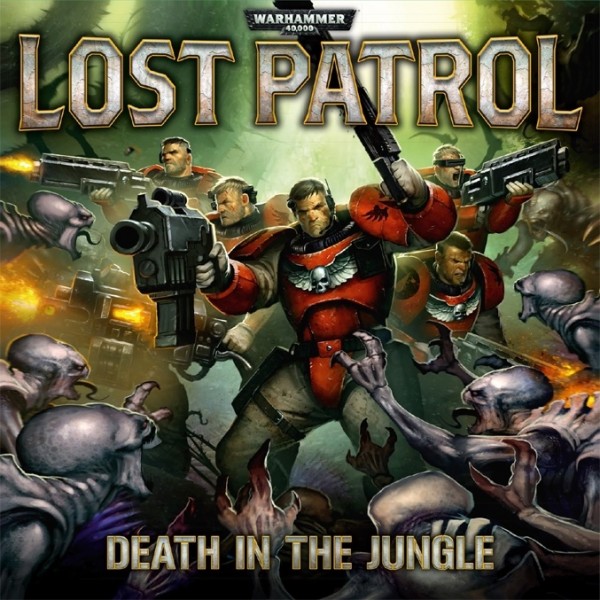 The game is described as follows:
Lost Patrol $60
Designer: Jake Thornton (designer of many recent Mantic titles)
Included minis:
Astartes Scouts x5
Genestealers x12
"Infestations" x6
Map Tiles x30
GAMA Latest Images
GW has solicited the game to distributors at GAMA 2016 in Las Vegas, occurring this weekend.  The following image from the show has arrived, with some interesting details: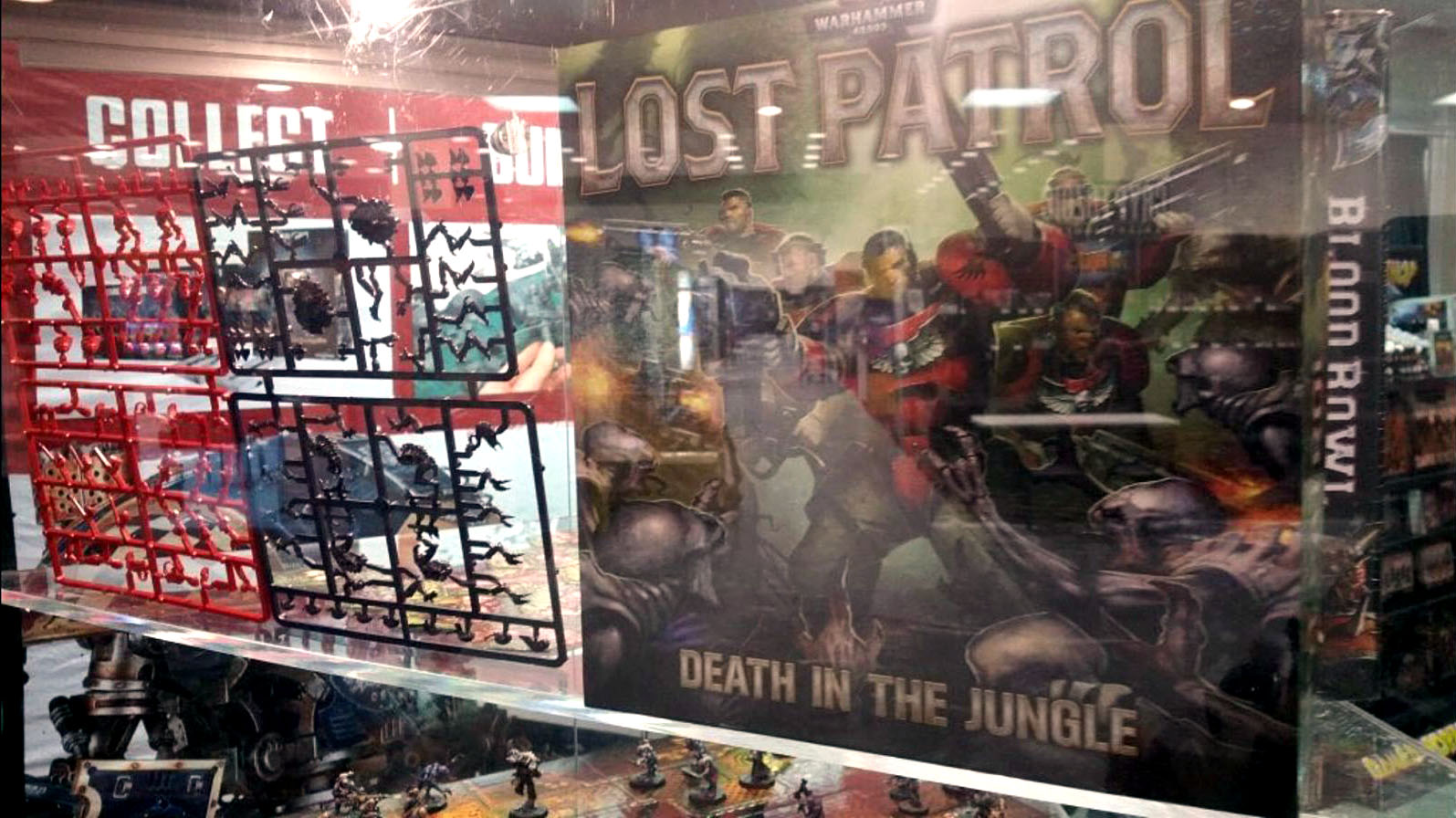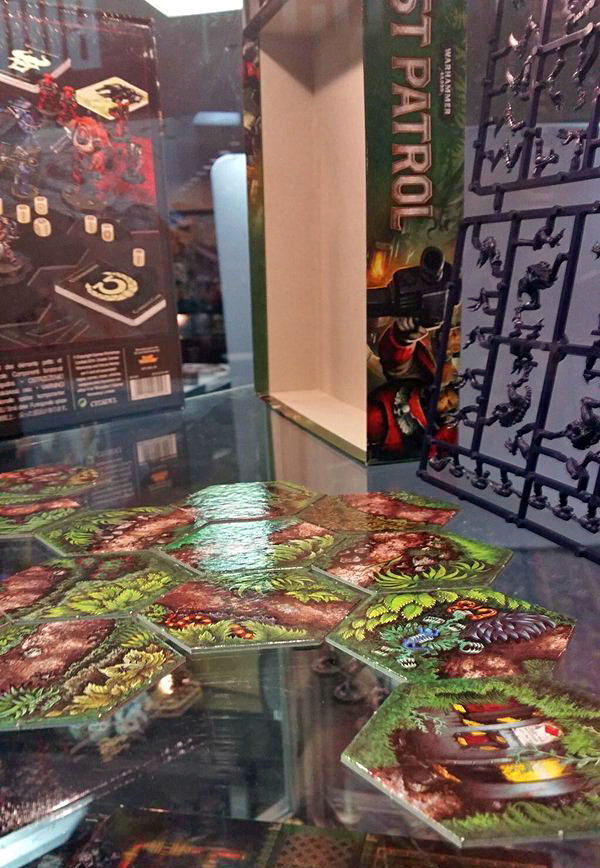 Here we see a shot looking into a display of GW products.  You get the Lost Patrol box on the right, color codes sprues on the right, as we have seen with the "Build & Paint" toy store intro kits seen at the Essen Toy Fair in Germany earlier this year. We see the distinctive hex-tiles from the original 2000 edition of the game. Down below we see Deathwatch:Overkill, and what is that on the far right…

Over on the far, far right we see this: A printed Blood Bowl box.  It's getting closer…
GW Schedules
Note the timing on all this stuff:
Lost Patrol is Q2 (June 2016)
Reported Age of Sigmar boardgame in Q2-3 (Summer 2016)
Build & Play Series is Q4 (November 2016)
Reported sequel to Betrayal at Calth in Q4 2016
It looks like GW is swing back hard into the standalone boardgames that all tie into their existing "big-line games" this year. They are truly returning to their 1990s roots.
Not a second too soon!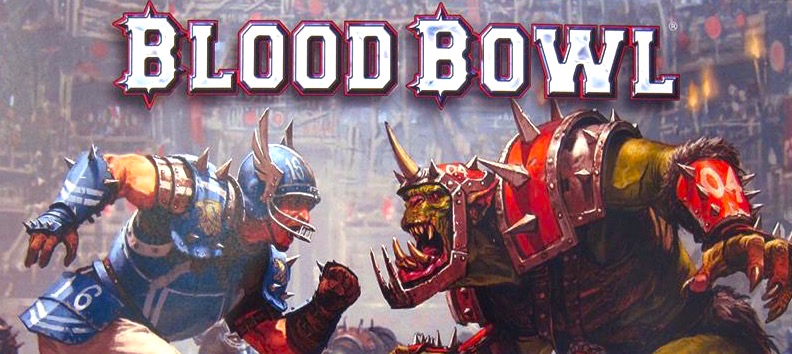 Not the new cover… but it's still cool!
~Ok, what are you more excited about – Lost Patrol or Blood Bowl?