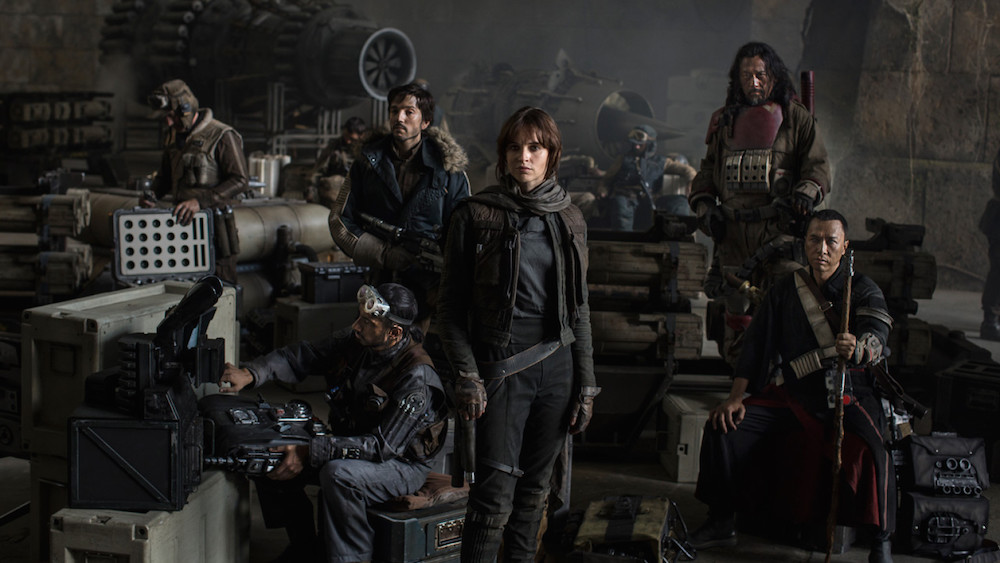 Disney held their shareholders meeting this morning – Rogue One was THE topic of discussion.
One of the /Film regular readers attended this morning's meeting, and shared some of the first official tidbits we've gotten in months about the movie. The meeting included a sizzle reel with clips from the newest Marvel and Disney projects… and Rogue One.
Disney CEO Bob Iger confirmed the time line:
It's our first original standalone Star Wars story. It's about a band of rebels who are plotting to steal the plans for the Death Star. The action takes place right before the events in the very first Star Wars movie, Episode IV, which was called A New Hope. And I can't wait for you to see it, it's in theaters this December.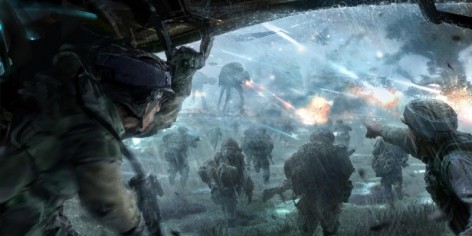 Sadly there's no shakey cam video of the reel, but the reader did share some of what he saw:
• Storm troopers in black armour called Death Trooper – with a look similar to Captain Phasma
• AT-ATs with a new paint scheme and door configuration
• New character action shots of Diego Luna and Felicity Jones looking out of the door of a ship
• A new droid that's similar to 8D8
• The footage had the look and feel of A New Hope
There have also been some rumors about characters flying around the net. I'm not sure how accurate these are, but they're interesting.
From Making Star Wars:
Mads Mikkelsen (Galen appears to be his name in the film) is kind of the key to the film in a way. He is a scientist that took over the Geonosian Death Star project. He solved several of the flaws the Empire could not and is sort of a revered person in the Empire for his contributions. However, Mikkelsen's character is a Robert Oppenheimer-type character.
Donnie Yen's character is rumored as being a gun obsessed weapons specialist, but he hasn't confirmed. From IGN:
"I'm very excited to be the first Chinese actor to ever be in the biggest movie franchise in the world, Star Wars. My children love Star Wars and I saw Star Wars as a kid [Editor's note: Yen spent part of his youth in America]. It's so great to be a part of it and I'm sure it's going to be great."
A few of the costumes were spotted at the Nuremberg International Toy Fair: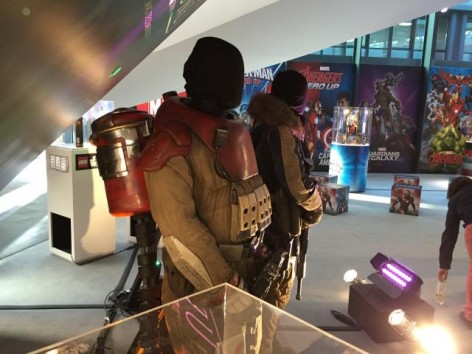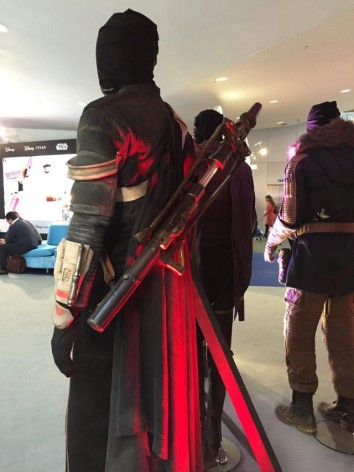 Hopefully we'll get a teaser or a trailer soon. Promotion on this movie has been pretty quiet compared to what's coming out of the new trilogy movies. I think we've seen more on Episode VIII than Rogue One, which comes out a year earlier. Rumor has it they're going to attach it to Captain America: Civil War – so be on the lookout.
What do you think about the lack of official word on this movie? Is it a positive or a negative?