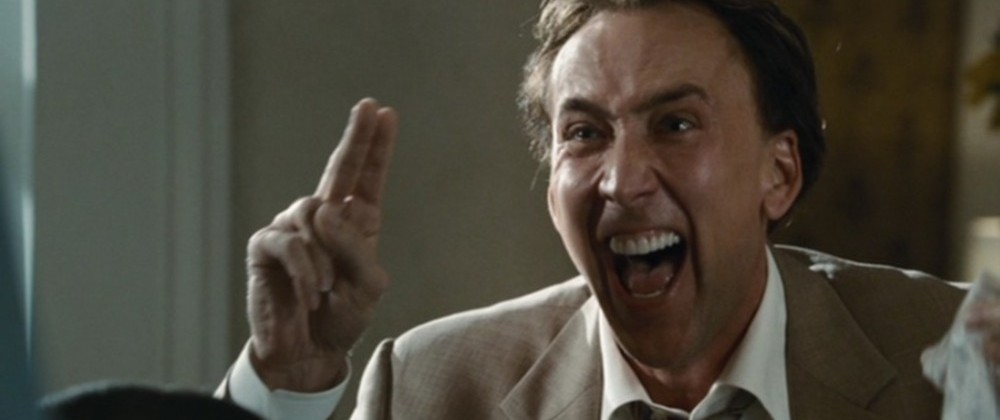 Goatboy here again. The FAQs are coming and I wonder if the next BIG THING is Psychic Shriek?
Goatboy here again and initially I was all excited about figuring out an Enfeeble bomb before the dreaded Draft FAQ came out.  The loss of being able to stack Maledictions – which makes sense, is fair, and I agree with – meant this this initial army thought was out the window.  This left me sad but there is a glimmer of hope in all of this as while the FAQ did take away some design ideas – it did give me a whole new thought – especially if it stays the same when the finished "FAQ" releases.  The newest idea is to try and throw out so many "auto hitting" Psychic Shrieks that you can drown someone in yelling.  First let's look at why this is even viable.
With Psychic Shriek being a Primarius Spell – you can always guarantee to get it by "rolling" on Telepathy.  This means you can guarantee X amount of chances to throw the spell based on how many "casters" you have.  We all know this game lives and breathes on those random chances and having a set power locked in that you want its a great thing.  This also means you could just create a very "toolbox" style psychic army that doesn't need jerks like Tiggie Smalls or McCheaty Face Loth to rule the roost.  The only true limit is finding ways to have multiple units to hide casters in and hopefully allow you multiple chances to scream at someones unit and hopefully cause them to poop their pants a little.  Or a lot – the 3d6 loves to scare you with its so called – guaranteed rolls.
The second bonus from the FAQ is that fact that Psychic Shrieks do not roll to hit.  While this is pointless versus an Invisible unit as anything that is forced to Snapshot doesn't get to get auto hit – it still is a great thing because how many times did you roll a 1 or a 2 when trying to hit with the Shriek.  It was so frustrating to have to add another roll to such a dice heavy power.  Of course if you are investing in a ton of Psychic Shrieks you could also have a great chance to just stop the power from going off – as you roll all your dice to stop it.
Of course the buff's given to Psychic Shriek – increased Range, ignores cover, does X wounds regardless of Toughness – make it something to build a strategy around.  No of course if all you fight are Imperial Knights, vehicles, and other non wound based nonsense this strategy could fall apart pretty quickly.  But that's the way the new 40k seems to roll – with a much more distinct Paper/Rock/Scissors style format it gets harder and harder to find the weapon that lets you fight them all.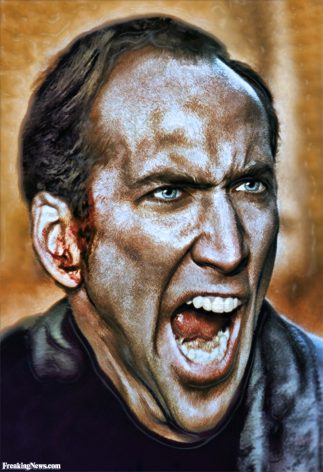 The other fun thing about this – is that multiple army book/factions can utilize this type of set up.  Anyone that can take Telepathy usually has multiple ways to cast it.  In fact it seems any kind of psychic heavy army (except for Nids – but they have their own type of one that – if it was the Primarius it would be pretty nutty) can do this.  I have seen Chaos Space Marines, Eldar, Daemon, and even Harlequins working some of the leadership magic and forcing opponents to get screamed to death.
As I am a "Chaos" player at heart I will look at some Chaos based lists that could utilize this set up.  Lucky for us a new Formation has really put the gas in a lot of Chaos army builds and while the codex as a whole is pretty pooptastics – it does have some use if you want to over power someone with yelling.  Will start without the Daemon add on.  While it does give the Chaos army a lot of gas to work with – WC everywhere, decent unit options, and amazing close combat potential – I would rather work within the confines of Chaos Space Marines and KDK.  KDK is a god send as it does give you some decent glue pieces to build the units you need to compete in today's extremely brutal metagame.
Chaos Idea Version #1 – Chaos Psychic Star
Cabal of Black Legion Sorcerer Jerks
Sorcerer, Lvl 3, Spell Familiar, Bike, Force Axe, Vet of the Long War
Sorcerer, Lvl 3, Spell Familiar, Bike, Force Stave, Vet of the Long War
Sorcerer, Lvl 3, Spell Familiar, Bike, Force Sword, Vet of the Long War
Sorcerer, Lvl 3, Spell Familiar, Bike, Force Axe, Vet of the Long War
Sorcerer, Lvl 3, Spell Familiar, Bike, Force Sword, Vet of the Long War, Meltabomb
KDK CAD
Herald of Khorne, Juggernaut, Locus of Wrath
Chaos Lord, Juggernaut, Lightning Claw, Powerfist, Sigil of Corruption
Bloodletters X 8
Bloodletters X 8
Flesh Hounds X 10
Daemon CAD
Fateweaver
The Masque
Nurglings X 3
Nurglings X 3
This army starts off with 19 WC dice – which could give you a chance to stop some of the lower Dice Death star armies.  It has a pretty robust death star with fearless dogs, multiple wounds, and locked in saves.  It has the amazing Fateweaver who can do a number on other armies with his Plethora of spells.  It also adds in the Masque for some anti star power by slowing them down using her booty shaking dance to make them move D3 inches.  I can't do a Dog Star without a Juggerlord as I have 2-3 painted and it just doesn't feel right if you don't have one in KDK.  You could change him out to a Bloodthirster Factory if you want to use the KDK side as your Warlord.  It isn't too bad to generate a DP plus 2 Thirsters for the price of an expensive axe.  You can also split the casters apart and throw 5-6 Shrieks if needed too which could be very devastating to some of the less psychic heavy armies (Tau, Crons, etc).  Still this is an extreme list and might do well at a small event but anything larger might need to vary some of its set up in hopes to compete on all levels of the game.
The other idea I had is to utilize the nature of having massed decent casters (Sorcerers) most likely all rolling on Telepathy and using that to create some nutty Knight combos.  Sure it doesn't have a crap ton of WC dice, but with Spell Familiar these armies can easily run "low" on wc per spell and maybe build and protect some Knights as they go about their business.  This is list shows a pretty rough example of how just straight formations can do some dumb things for the game – but this is a list looking at the competitive shade of 40k where everything is deadly.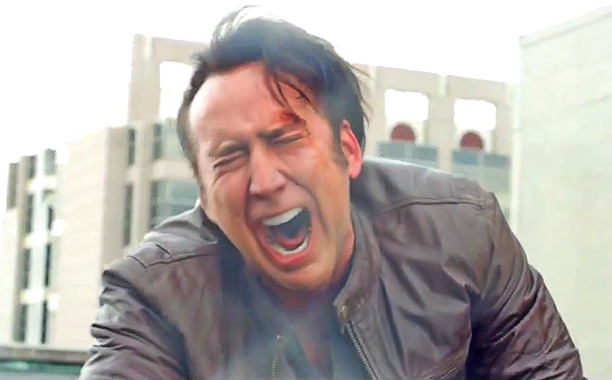 Formations of Chaos for Profit and Fun – Aka Objective Secured Can Suck It!
KDK Formation: Gorepack
Chaos Bikers X 3, MoK – Warlord
Chaos Bikers X 3, MoK
Flesh Hounds X 5
Flesh Hounds X 5
Flesh Hounds X 5
Flesh Hounds X 5
Sorcerer Cabal
Sorcerer, Lvl 3, Bike, Spell Familiar, Veteran of the Long War, Force Axe, Meltabomb
Sorcerer, Lvl 3, Bike, Spell Familiar, Veteran of the Long War, Force Axe, Meltabomb
Sorcerer, Lvl 3, Bike, Spell Familiar, Veteran of the Long War, Force Axe, Meltabomb
Sorcerer, Lvl 3, Bike, Spell Familiar, Veteran of the Long War, Force Axe, Meltabomb
Foresworn Renegade Knight Detachment
Renegade Knight, Avenger Gatling Cannon
Renegade Knight, Avenger Gatling Cannon
The idea here is you have 4 Sorcerers in separate units that can easily throw out Shrieks, maybe get 1-2 Invisibilities, and just boost and build up your Knights to get going and get involved in combat.  It is almost worth it to just go with a CC Knight to try and get things going but while the extra close combat D attack is good – the Avenger Gatling Cannon just can do so much more work.  Most like you would just have one of the Khorne Biker  Champs be the Warlord and try to hide him out.  Heck if the new flyer detachment forces you to have a -2 to your reserves you could just as easily keep that "leader" protected.  Plus the Sorcerers mixed with Flesh Hounds could do some work, generate some Blood Tithe and you could transform the other Aspiring champ into a Bloodthirster.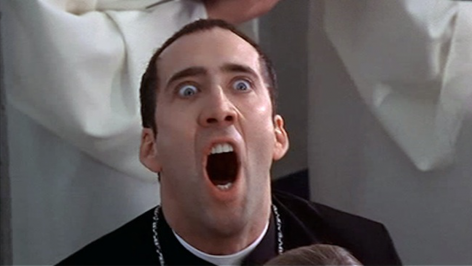 In the comments throw out some other heavy Psychic Shriek lists.
I know there is some interesting bits you could do with Eldar/Harlies/Dark Eldar.  I also suspect you could have some fun with Dark Angels and their weird psychic table.  I think removing the need to roll to hit just opens up a lot more possibilities to scream at your enemy.  At least it lets you wait for the leadership roll to get sad instead of always "missing" with it like I did.
Next week look for a Battle Report from the Alamo 40k GT.  I plan on having a good weekend and hopefully win 3 out of 5 games.  Will see but look for it next week after I have recovered from the damage an event in a VA hall will bring me.  Cheap booze and a goofy viking horn to drink fun means the goat will be in full effect.