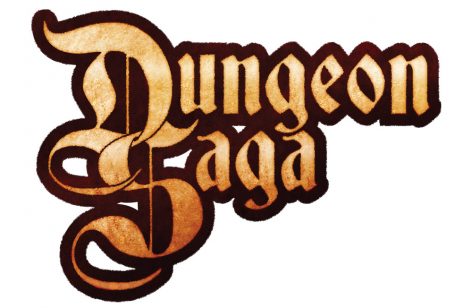 Mantic's Dungeon Saga has an all new expansion. Let's see what The Return of Valandor is all about:
Despite the heroes of Dolgarth's best efforts, it has been discovered the Mortibris, the Necromancer who thought to bring about the end of the world, survived. He escaped their clash with powerful secrets, which he plans to use to unleash the ancient demon lord Ba'el and dominate Mantica once and for all.

Only one being could hope to defeat Ba'el – Valandor – who has been lost for centuries. The heroes must quest to bring Valandor back to the mortal plane, so he can join them in their fight to vanquish both foes and save Mantica from Mortibris forever.
Dungeon Saga is a 2-5 player game of adventure amidst the treacherous dungeons of Mantica. One player takes controls of the Overlord – the main villain and antagonist of the adventure. They control the minions and the environment, creating challenges for heroes to overcome and trying to stop them from succeeding. Up to fours players take control of the valiant heroes, using their skill, strength and abilities to face the Overlord and their minions.
The Return of Valandor is a narrative expansion for Dungeon Saga: The Dwarf King's Quest, following directly on form the events of the core game with six exciting scenarios for your heroes to face! A new hero joins the fold – the mighty Valandor, reborn. Opposing this walking legend and his allies are the undead hordes of the necromancer Mortibris and the insane Demon Lord, Ba'el. The key to victory lies within the ruins of the Du'lan Var; Ba'el's last victims from centuries past. Here lies Valandor's resting place and Ba'el prison. The heroes must be willing to risk everything for the fate of the world.
This set is packed with everything you need to face Ba'el, including a 24-page full colour questbook, characters cards for Ba'el and Valandor, a new overlord card deck for Ba'el, thick cardstock tiles to build the ruins your heroes will explore and 11 pre-assembled plastic miniatures, including the Spirit of Valandor and the Demon Lord Ba'el.
Dungeon Saga: The Return of Valandor will be back in stock at the end of the month – order your copy here!
Everyone has a dungeon-crawl boardgame these days.  What do you think?