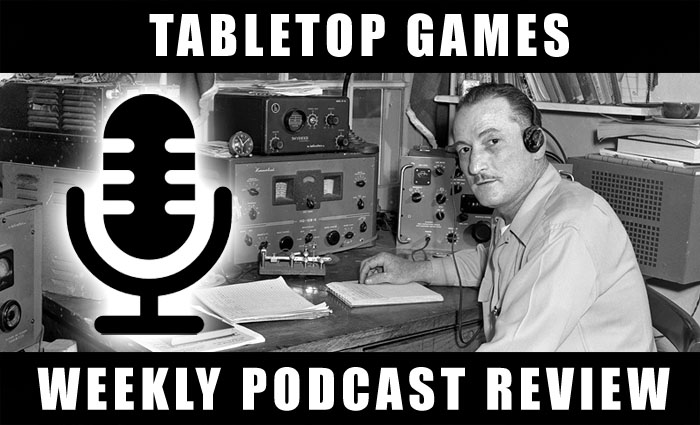 Hey all, Bahkara here for another week of reviews! 
Somewhat of a light week this week. Appears that many of the Warmachine podcasts are gearing up for Mark 3 thoughts so I expect to see more soon. Special announcement about an old podcast and the official return of another one.
Overlords PSA – The announcement is a short one but with big implications. Lately there has been a slow down of releases from the guys. In addition, there was a definite shift away from 40K by most, if not all, of the group. As a result, the group is breaking up. They will be doing a whole new, non-40k related podcast. The Overlords will remain but with a whole new set of hosts. Although one of the original players is returning, I'm not sure if this will help the show or if it may be so different that it runs listeners away.
Combat Phase Episode 150 – Due to missing a week, this week we are given a double dose of authors interviewed. They first speak with Anthony Reynolds about his total resume of books written. This includes all his chaos space marine stories, with emphasis placed on his Kharn stories. They also discuss his contributions to the Bretonnian background for the "world that was". The second interview is with David Guymer. They discuss part six of "The Beast Arises" series, "Echos of the Long War", again they discuss his contribution to the story line, how he interacts with the other authors to maintain it, some parts of the book without giving spoilers, and other projects he has/is working on. Good episode. If you are a chaos space marine fan, or just a fan of Kharn, and/or you are following "The Beast Arises" series then give this a listen.
Signals from the Frontline – Always a good listen for new and rumors on 40K and other miniature games in the industry.
Also Out This Week.
40K Radio Episode 1 (40K)
Bad Dice Episode 137 (AoS)
Bad Dice Episode 138 (AoS)
Beermachine Episode 42 (Warmachine)
Chain Attack Episode 1 (Warmachine)
Chain Attack Episode 2 (Warmachine)
Crippled Systems Episode 164 (Warmachine)
Crusader's Call Episode 1 (Warmachine)
Dark Guidance Episode 7 (Warmachine)
Eye of Horus Episode 65 (30K)
Fully Boosted Episode 10 (Warmachine)
Hobby Night in Canada Episode 56 (General)
JadedGamercast Episode 275 (General)
Leyline Episode 29 (Warmachine)
Long War Episode 57 (40K)
LRGD II Episode 4 (General)
Masters of the Forge Episode 55 (40K)
Mayacast Episode 88 (Infinity)
MOM Episode 269 (Warmachine)
Mynock Squadron Episode 22 (X-Wing)
NOVA Squadron Episode 52 (X-Wing)
P+S Episode 61 (Warmachine)
Rolling the Dice Episode 18 (General)
TDH60M Episode 38 (Warmachine)
War Council Episode 30 (Hobby)
As always, give my podcast, TFG Radio, a listen. We talk 40K mainly but delve into other game systems. No episode this week but check out our blog at TFG Radio!