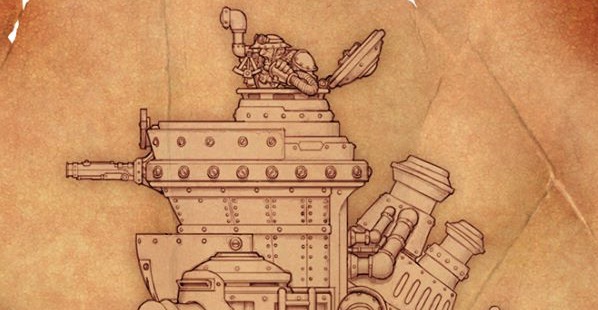 Lock & Load had some surprises like this huge metal monster doing the rounds on Facebook:
Take a look at these two images doing the rounds on Facebook and Imgur:
First we have this image doing the rounds on Facebook that got tracked back to Imgur here: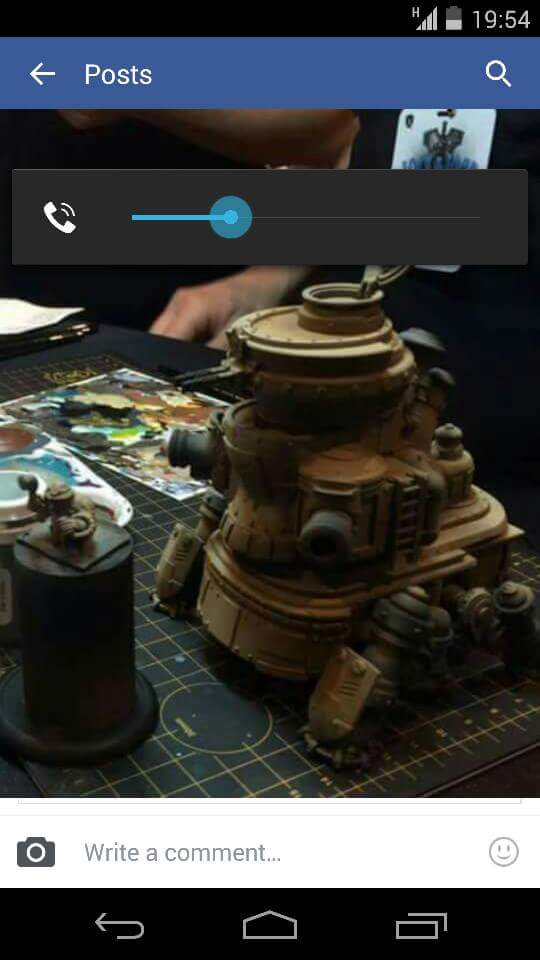 Dark murky cellphone shots from Lock & Load (note the badge up top) just won't cut it.  Let's brighten this chunky dude up: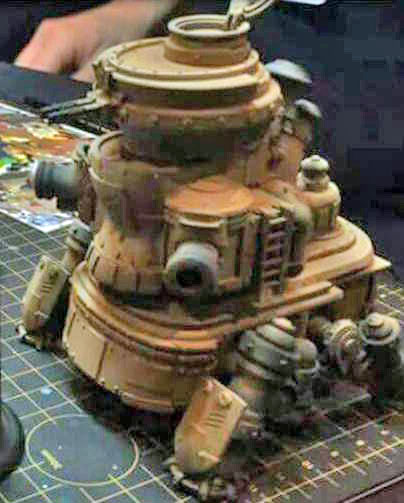 This guy looks like he waddled right out of a Miyazaki movie.
It looks Rhulic to me! Rhulic and AWESOME!
Concept artist extraordinaire and BoLS friend Nicholas Kay chimed in on Facebook with this fantastic piece of art just a few hours back to give everyone a better view of the beast:
"Just found out some of my concept art for Privateer Press was leaked- check it out!"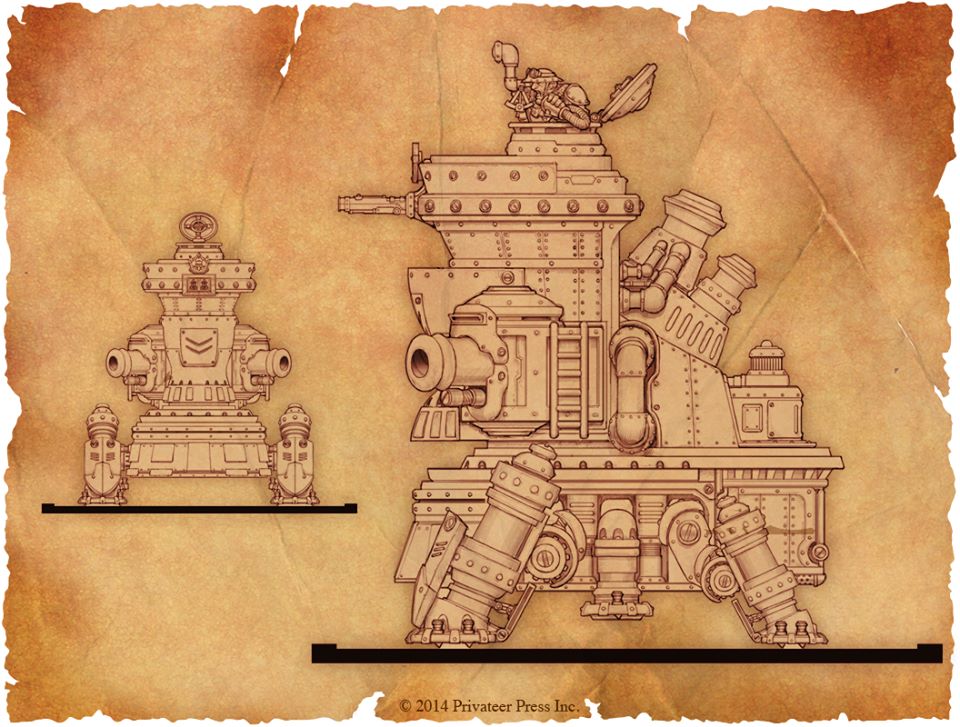 I'm sure some attendees can chime in with details on this guy, but for now, these two images are all that is doing the rounds over the last day on social media.
~Have fun guys, and welcome to V3!