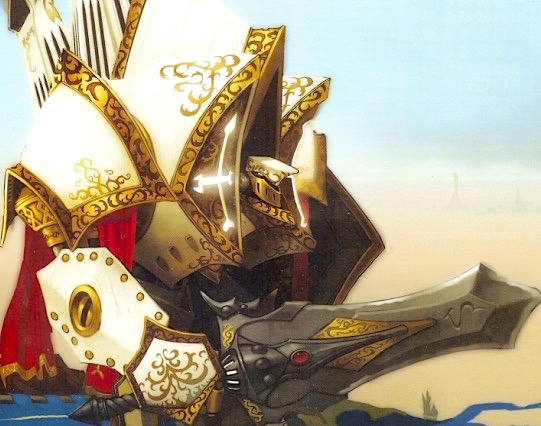 The Creator's Killing Machine is back with a whole brand new badass re-scuplt and rules in V3

Guest Article by JohnheV
MK3 or new prime Warmachine could show the resurgence in the Avatar of menoth.
The Avatar's Abilities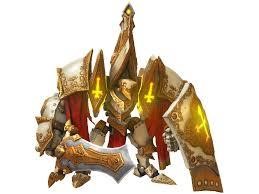 Avatar: Stayed the same the still generates his own focus and doesn't have a cortex.
Menoth's Gaze: This didn't change either, you still have to move towards the avatar if he is staring you down.
Sacred Ward: Bad guys ain't gonna touch him with no spells.
Flame Burst (Burning Wrath): When a model is obliterated by his "big" sword it sets everything on fire in a small radius of the dispatched model.
New Model Sculpt:
He does look a lot less like his taking a number two and much more dynamic with the recent change.  The avatar's sword is now much bigger and not the toothpick of recent past.  It is a much more imposing model that commands the respect it deserves.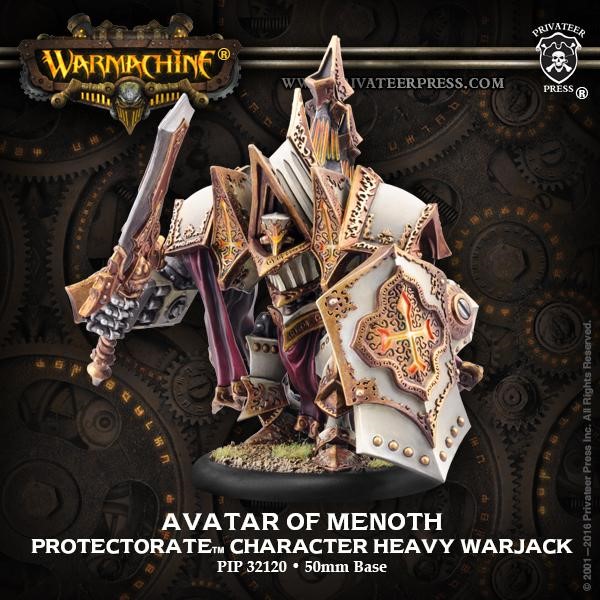 Tactics with Avatar:
The Avatar of Menoth is pretty much unchanged in the new edition (MK3). Most importantly, his point cost is reduced if we assume a 2x increase in point costs and gained a ½ inch threat on his shield. He only had to give up fearless for that to boot.
With premeasuring and the possible changes with MK3 the Avatar will maintain his dominance and may even see a full return to the MK2 glory. Piece trading and having models that can initiate piece trade will be very valuable in the new game. Avatar's ability to take a few punches, survive, and then pummel it's unfortunate foe will be even easier with auto repair and the continued +2 damage by the choir.
The other support in the faction will really allow this model to shine adding defenders ward will still make the Avatar a fearsome piece to deal with and allow him to take more punishment before dishing it back out.
I for one cannot wait to get this bad boy back out on the table to cleanse the unbelievers and burn them back to Menoth's graces.
Hey BOLS what do you think of the Avatar please put your comments below.