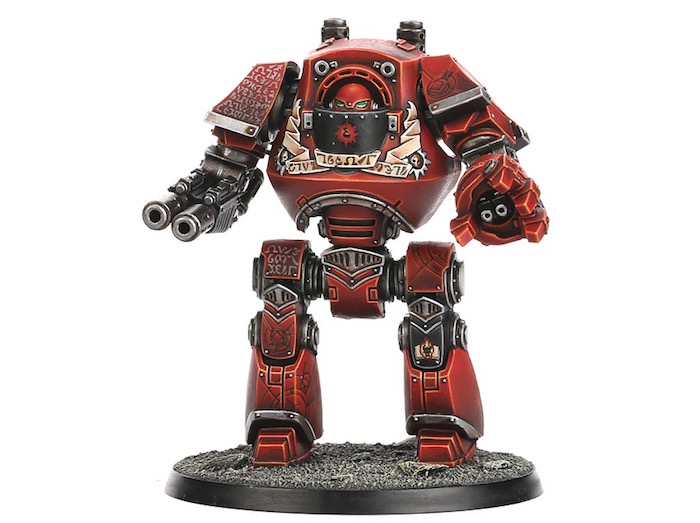 It's been a long wait since November, but plastic heresy minis AND RULES are headed your way this week!
Here's the image just reported by Spikeybits 7-5-2016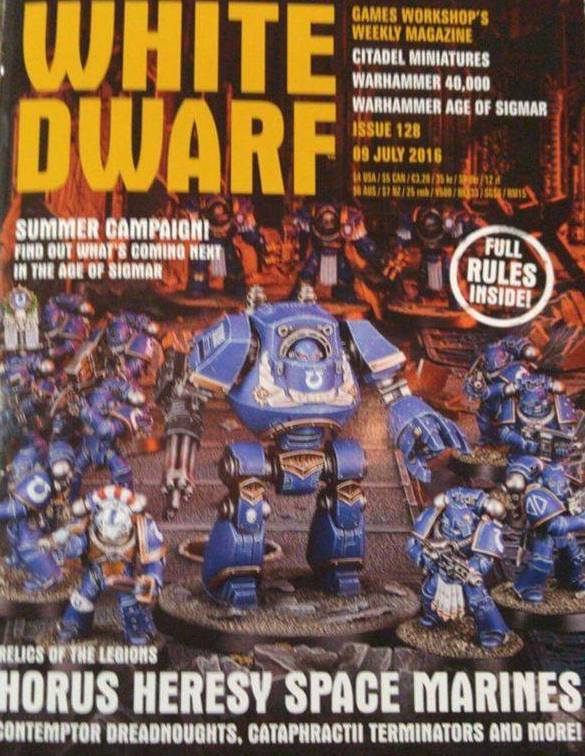 Diving into the cover of Whaite Dwarf 128 shows:
HORUS HERESY SPACE MARINES
CONTEMPTOR DREADNOUGHTS, CATAPHRACTII TERMINATORS AND MORE!
SUMMER CAMPAIGN
FIND OUT WHAT"S COMING NEXT IN THE AGE OF SIGMAR
and
The Contemptor shown on the cover appears to be identical to the one from Betrayal at Calth.  We will have to wait to see exactly what the rules are, as they could either be rules for the Forge World 30K units or earlier released 40K rules (from the Angels of Death supplement).

Now comes the big picture.  It has happened after 30 years.  There will be plastic Horus Heresy kits on shelves in GW stores.  With the experimental Forge World Heresy model release just a couple of weekends ago in GW retail stores – this points to GW ramping up the Heresy side of their products in a big way – pulling 30K into the "GW mainstream". That bodes very well for the future of all things GW.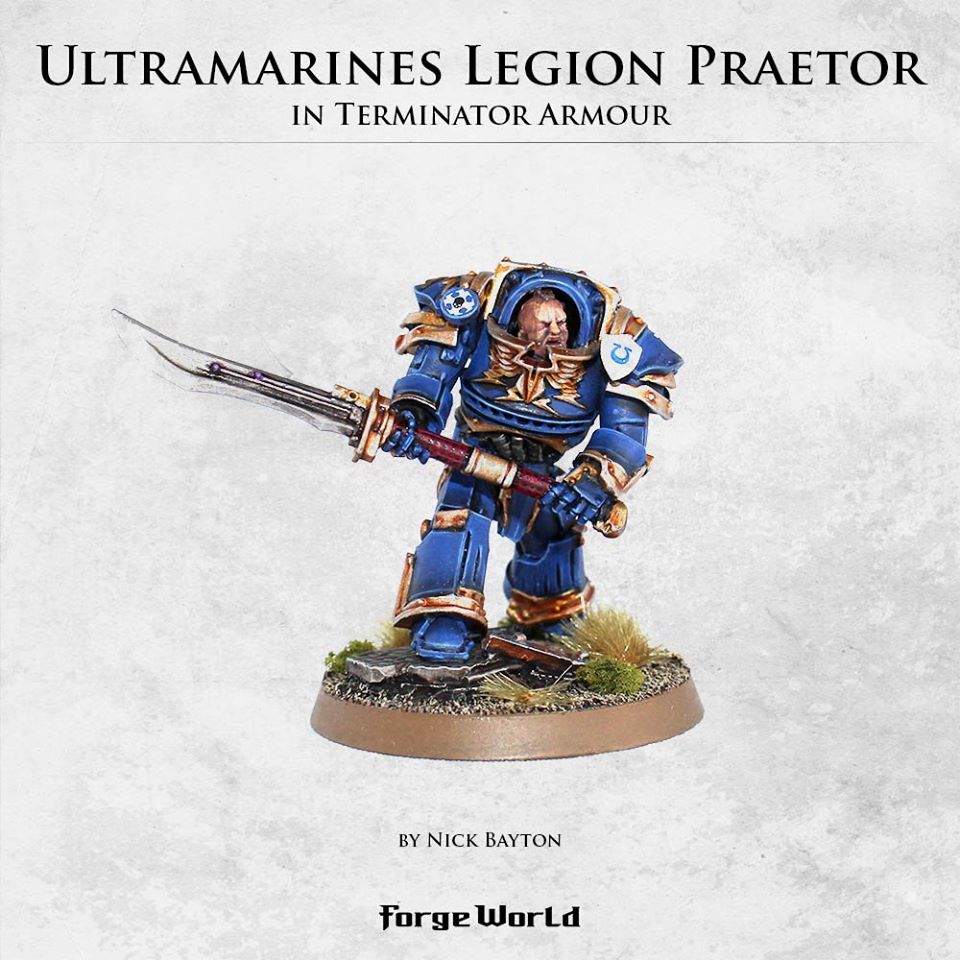 Age of Sigmar looks to be on the mend via The General's Handbook, but could take a while to find it's sea legs – 30K is just the ticket to shore things up along with Specialist Games in the meantime.
~ Will you add these models to your 40K collections, or pick a legion and go 30K?