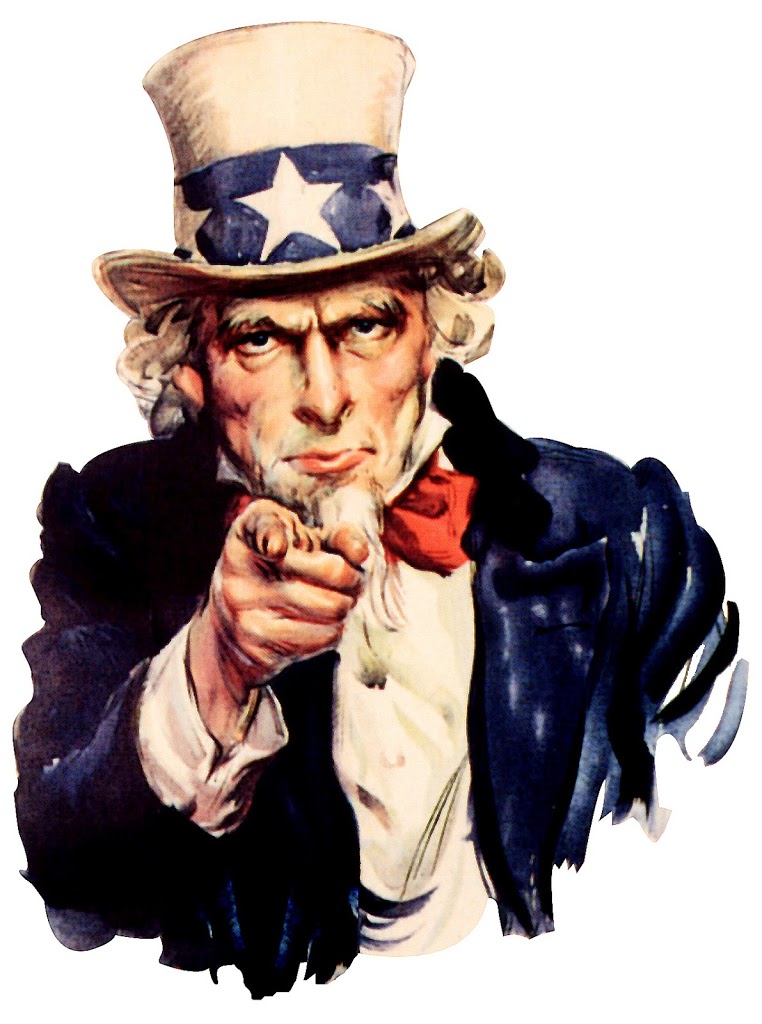 Pimpcron starts pointing fingers.
Hello dear readers, my name is Pimpcron and I am in no way being coerced into saying this by a certain wargaming company. You hear complaints every single day about Games Workshop. People complain that GW doesn't listen to their customers, that they hike prices, and don't proofread their own rules. If we are all being honest, I think we can all admit that they get a bad rap. This article is entirely my own opinion, and you should not think for even a moment that I was threatened into writing this.
Games Workshop Is The Victim Here
Players love to claim that GW doesn't care about them, but that just isn't true. Why would a company hate their customers? Games Workshop makes the finest miniatures in the world and has set the standard for the entire industry. They are really just a miniatures company who never wanted to get into rules-making at all. But after the unwashed masses saw how top-notch this company was at sculpting boobies on giant Chaos nasties, they begged and pleaded GW to also make rules to use these models. Games Workshop is the reluctant hero, the every-man who never asked to be in the codex-making business. Then all they get is hate when the players don't see the genius behind their rules.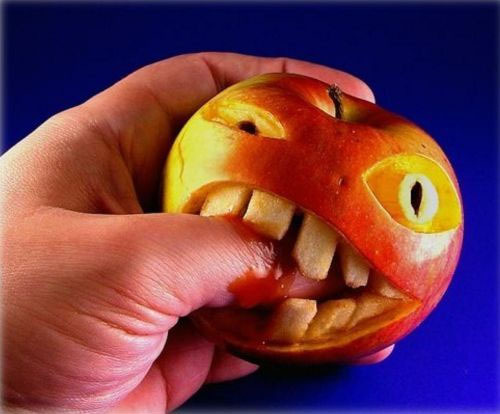 This is what we look like to them.
It is the players who have started the tournament scene, which is a twisted nightmare version of the beer-and-pretzels, I'm-taking-seven-Riptides-and-you-can't-stop-me kind of friendly play that GW envisions. We are grown adults and should be allowed to have the power to bring what we want without having to worry about balance or points like children.
It is the players who take every chance to bend rules like children and act like they don't know what Games Workshop meant when they wrote this rule or that rule. Bitch, please. We shouldn't have to bother this poor company with our rules-bending. Read what they wrote, put yourself in their shoes, and use common sense to assume what they meant. How is this people? I mean, when they write rules, do they really have to spell it out for you???
And for any of you who might think that I had two Red Shirts from GW show up at my residence a day ago at about 4pm and rough me up; I don't know where you'd get that idea.
Pyrovores Are Actually Pretty Good
I hear all kinds of complaints about Games Workshop not giving enough love to certain "bad" units in the game. It is implied that GW doesn't know what they are doing when it comes to writing rules. No unit is more maligned than the poor Pyrovore from an under-rated codex: the Tyranids codex. So Pyrovores are terrible are they? Well let me paint you a little picture: Pyrovores take a Tyrannocyte and Deep Strike down on a full unit of tightly-grouped Grots holding an objective. They get out, and light the unit up, you don't roll to hit, and get 2+ to wound with no saves of any kind from the Grots. And you'd only have to kill another unit or three to make up their points.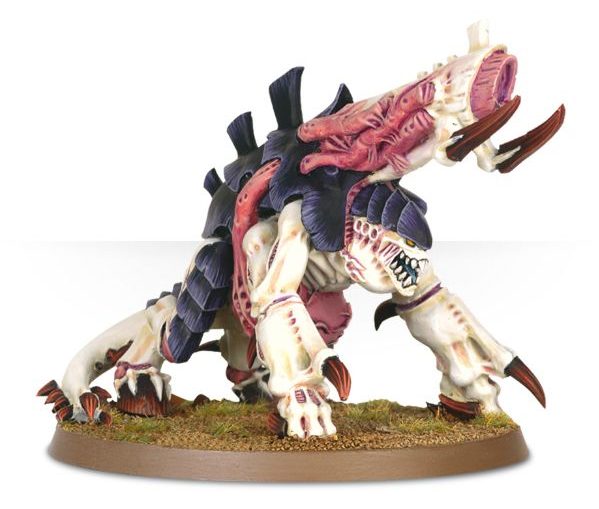 You can generally guess how good a unit is in Warhammer by how phallic it is.
This one must be AWESOME!
What if that unit of Pyrovores gave you First Blood, Line Breaker, and you take the objective for the rest of the game to win. Now how bad are Pyrovores? You see, Pyrovores are actually a decent unit if you just give them a chance, and at a good sales price. In fact, the smart readers will stop reading right now, and head on over to Games Workshop's website to buy several. All it takes is one smart player to see the genius behind this and you'll be seeing top-tier tournament winners taking Pyrovores left and right. The eye-rolling phrase you'll constantly hear from WAAC players will be "Here's my army of [insert cheese] and of course my allied contingent of Pyrovores."
Does this sound funny to you? Then you don't get it buddy. I am a cutting-edge Warhammer blogger, and I see beyond the realm of the possible and deep into the impossible, so that's why I'm giving you a glimpse into the next Deathstar unit. It has nothing at all to do with Charles and Mike showing up yesterday and having a talk with me. A talk with their fists. So what if they are still here staying in my guest bedroom? I like having guests, and they are welcome any time. Really nice guys when you look past the dental work I need now.
Games Workshop's Pricing Is Overstated
I will never get why people complain about the price of our hobby. It is a life-enriching hobby where you learn real-world skills like how-not to manage your budget, how to sneak secret model kits into your house, and how to very convincingly lie to your spouse about purchases. People complain about the prices going up and up. So what if players dread every time the a troop box is remade? Just because they get the same number of models (or less) for double the price? But did you even stop to think about the added value of what's in the new box that you didn't get in the old one?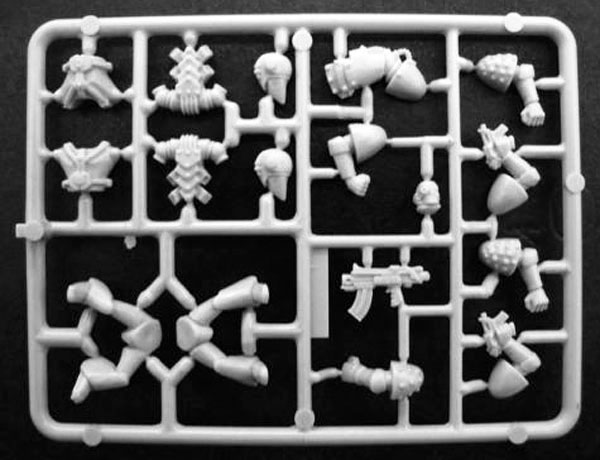 See? Not one purity seal to be found.
In all of the new boxes, you get the new size of bases that GW has arbitrarily decided belongs with that model that week. You also get a ton of cool bits for extra customization on your models. Like some piles of spent ammo rounds, or a purity seal or two. Or even an extra head. With all of those additions, how do you even put a price on that? Those are gifts from your loving wargaming company and the price shouldn't even be considered. I for one, think that prices should be higher because Mike and Charles say they get higher commissions from higher prices. Oh, no sorry. I misunderstood. They say that [—redacted—].
So in conclusion, we as players need to stop bitching all the time, and emailing GW, and calling GW, and asking questions all the time. In general, just keep buying stuff regardless of the price, stop acting like you don't know what they meant from the wording of their rules, and gladly take whatever they give you.
As I said, this is all the truth and not in anyway related to Mike standing behind me watching what I type right now. He's even found some typos; he's very helpful.
Call the cops.
Now Do You See The Truth About Yourselves?


Click The Logos!
Editors note: Pimpcron is no physical danger and a master of satire – don't call the cops.