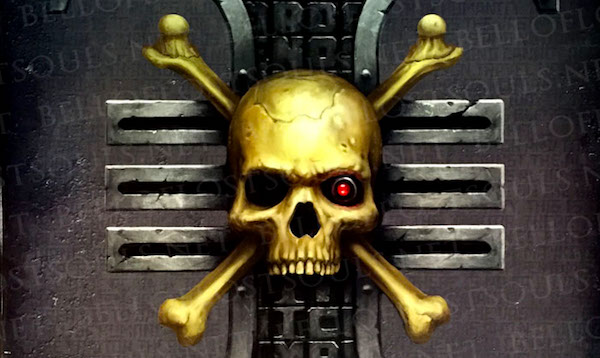 The Codex Deathwatch rumors are starting to flow.  Let's get you caught up and ready to kick xenos butt!
We've been hearing about the Deathwatch codex for months now. Take a look at these:
Rumormeister SadPanda just chimed in with this one:
Haven't seen the rules. Haven't seen the sprues unpainted. But I could swear Deathwatch will get access to some xenos gear. That sure looks like an green, ominously glowing Necron-style sword that one guy has.

Also a Captain/Master of the Watch (?) HQ type in a pose similar to new-Ulrik.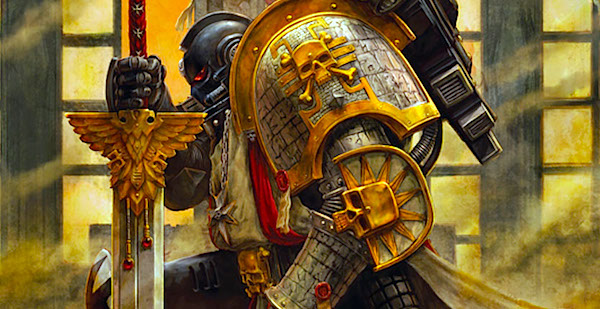 Add this one to the previous ones and you can start to get a picture of what's coming:
via Sad Panda
When asked by another user:

"More Deathwatch! Are we gonna see Deathwatch Scouts? Kill Marines? Dreadnoughts?

What secrets do you still guard, Sad Panda! How bad is my wallet going to hurt for Deathwatch?!"
Sad Panda replied with:
It's not gonna bit a huge release, but enough. There's a pretty cool, very sleek dropship/flyer with an enormous Inquisition =I= as fuselage.

Probably builds more than one variant.

28mm Capt. Artemis is also a go, probably a single character clam pack.
Industry sources tell BoLS:
The Codex Layout and Rules:
This is a very different layout and organization than the traditional Codex: Space Marines.
The codex will contain a very small number of units and many characters.
Every Character from Deathwatch Overkill is included.
There will be a HQ choice.
There will be 1-2 Troops unit choices.
3-5 Formations.
The big theme of the codex is customization. While the number of units is very small, there are lavish and exhaustive upgrade options for each and every model in the army. Things such as wargear, weapons, and even originating chapters all can be picked and have in-game effects.
It is quite possible to sink giant amount of points into a very small amount of models if you wish.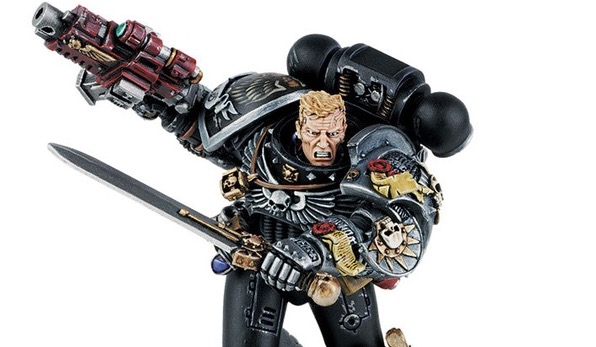 ~ Talk says to look for Codex:Deatwatch to arrive in September. Xenos beware!