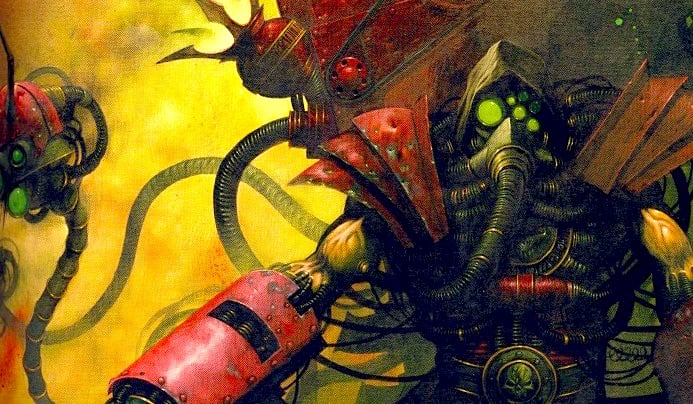 The Mechanicum Drone has been teased – come see what's on the way from Forge World!
Forge World just put out a new teaser image for the drone that was spotted at The Heresy Weekender and again at WarhammerFest earlier this year:
via Mr Mystery 5-14-2016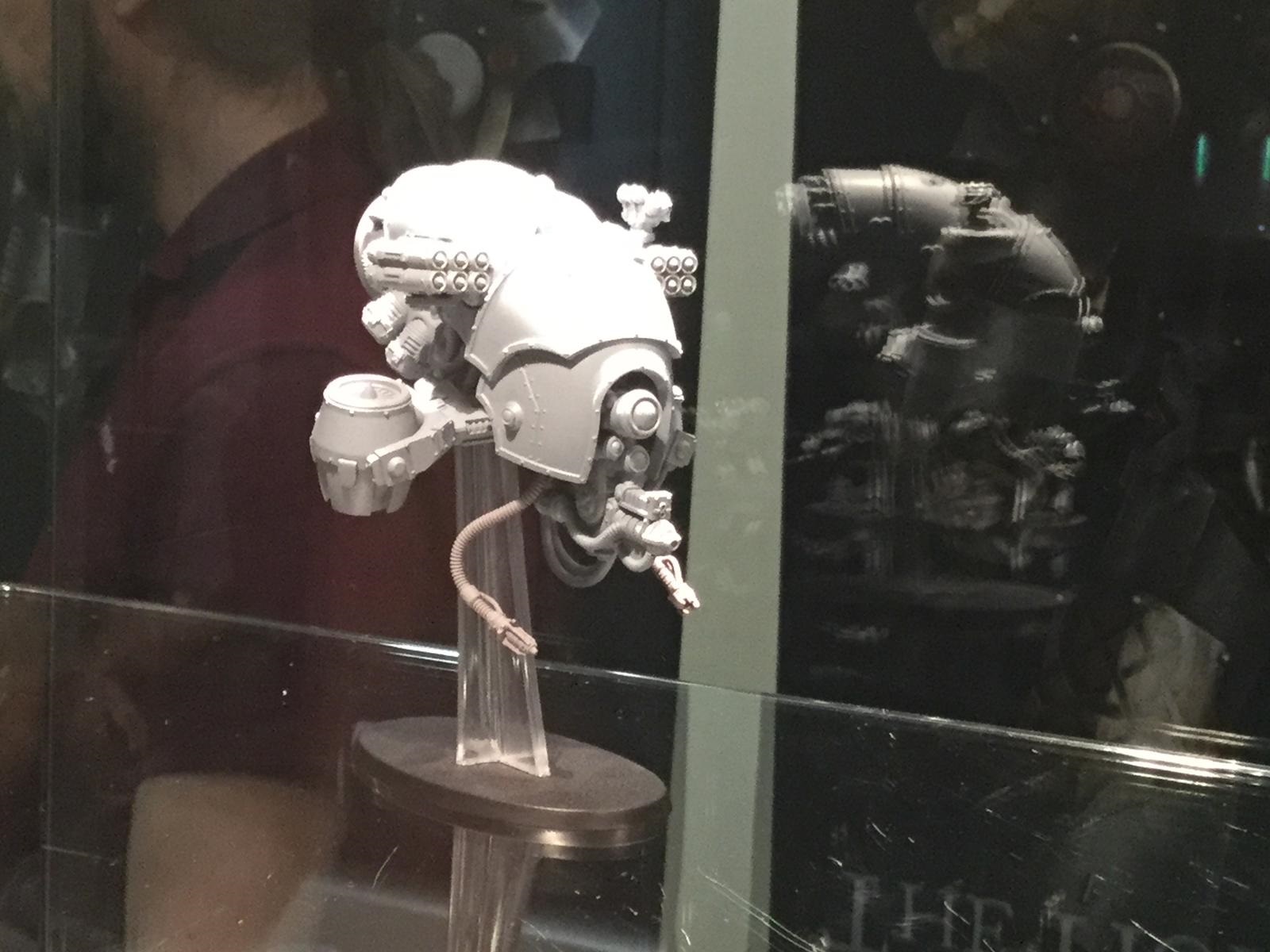 via Forge World (Chris Thomas)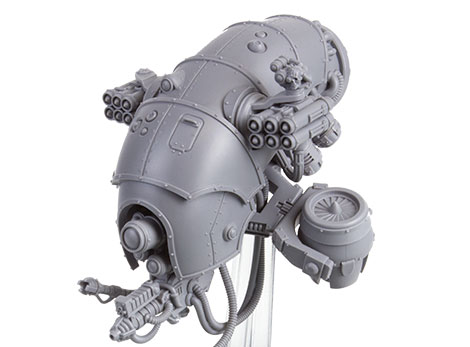 It's easy to forget that 10,000 years separate The Horus Heresy and the 41st Millennium of Warhammer 40,000, and that 10,000 years is quite a long time. Enough time for things to change considerably.

Forge World produce plenty of kits which show the heritage of units you'll know from Warhammer 40,000 – like the early marks of Space Marine armour, and the fantastic Land Raider Armoured Proteus – or vehicles with a joint lineage to those that are well known in the armouries of the 41st Millennium – such as the Fire Raptor Gunship and Legion Glaive super heavy tank.

This new Mechanicum unit has recently shown up in the studio, and it has a lot in common with the venerable Blight Drone that has seen service in Chaos armies for many years.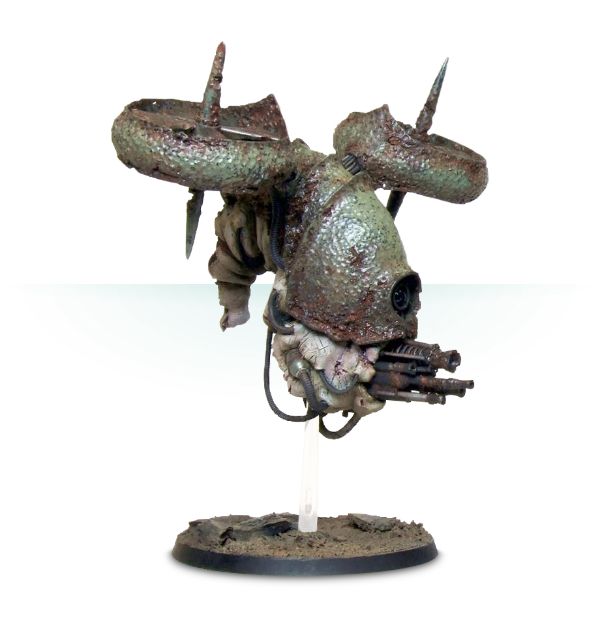 This teaser may not seem like much but usually when Forge World shows a new or upcoming unit off like this it typically shows up either the same week or the next. This post also helps to make that connection between the Blight Drone and the Mechanicum Drone a lot stronger. While the two designs do share some design DNA you can clearly see that something probably happened to the Plague Drone in the Warp…It doesn't look like whatever Papa Nurgle "Blessed" it with is going to just buff-out with a new coat of wax.
More Battle-Automata on the way for the Mechanicum – Johnny 5 is Alive!