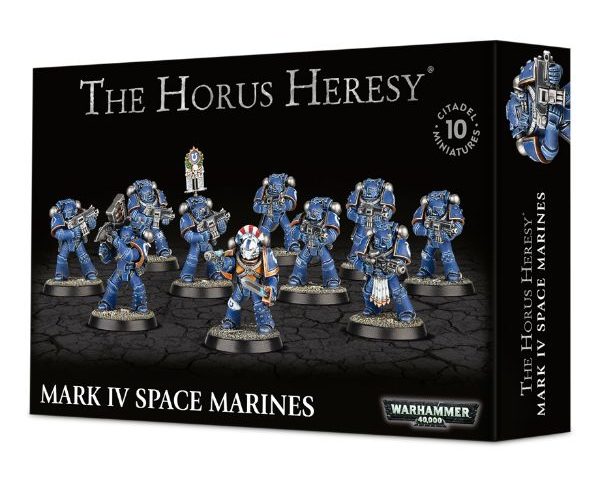 Plastic Horus Heresy minis are here. Here's why they a both an AWESOME and a TERRIBLE deal from GW.
I have to admit I never really thought this day would come.  I still remember cobbling together my first "heresy era" Death Guard army, over ten years back. Back then us Heresy hobbyists were fairly rare and we knew all the tricks.  We would trade out heresy era chestplates and that coveted single studded pauldron from the Tactical squad with friends who didn't care or were building traditional armies.  We would scour the entire GW range for hidden gems like the Mk IV helmets that could found in the Black Templar range.
Then Forge World blew the doors off the hobby when they started to introduce early Mk. armors with the Badab War campaign.  Fast forward to now and at long last the dreamed off plastic kits specifically designed for Horus Heresy gaming are sitting on store shelves across the world.  It's an amazing thing to see.
Value Proposition?
But as with all things GW, you know they are going make you pay for that 30K goodness.  I wanted to do a quick breakdown of the new kits and compare them to their 40th Millennium brethren to see just how much of a premium GW is charging for the new line and if it's worth it: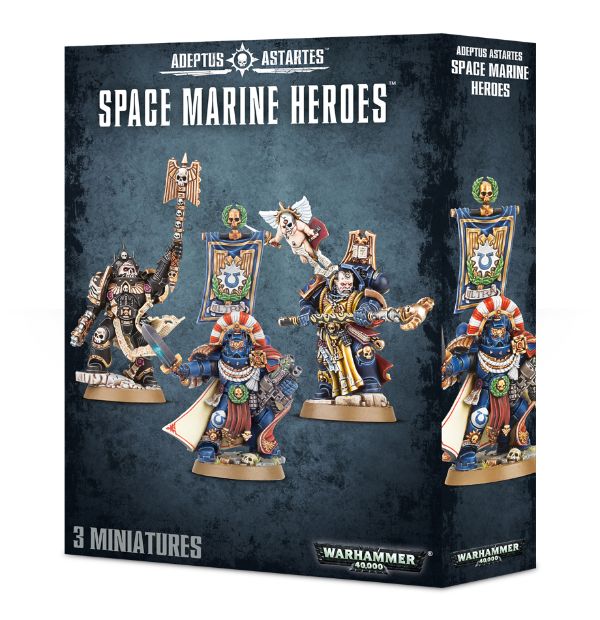 vs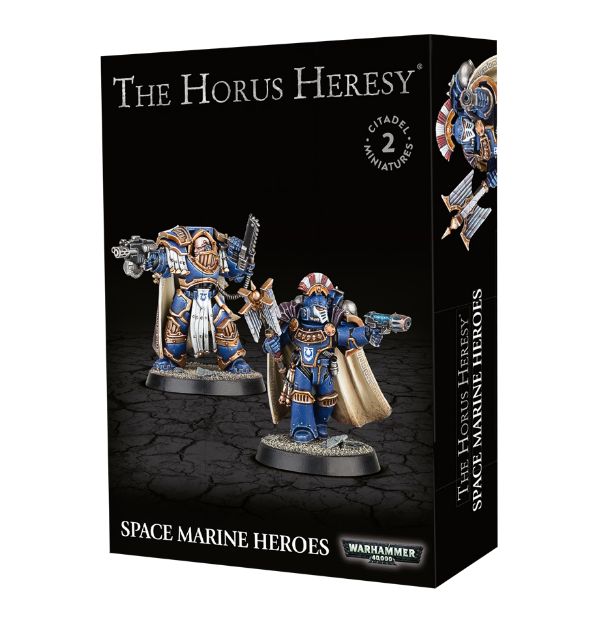 You get three 40K heroes for the price of 2 from the new Heresy Heroes set.  Quite a hefty price increase for 2 mono-pose heroes on a single small sprue.  The Mk.IV Commander is nice to have, but the real guy you want in this Heresy box is that Cataphractii Commander. In any case, you will probably be doing weapon swapouts on both new guys (unless you like chaplains).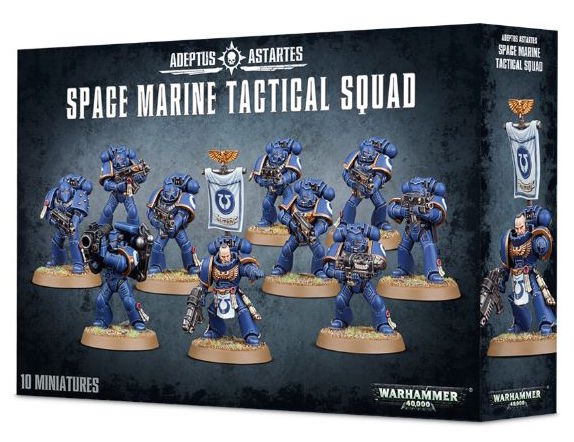 Space Marine Tactical Squad $40
vs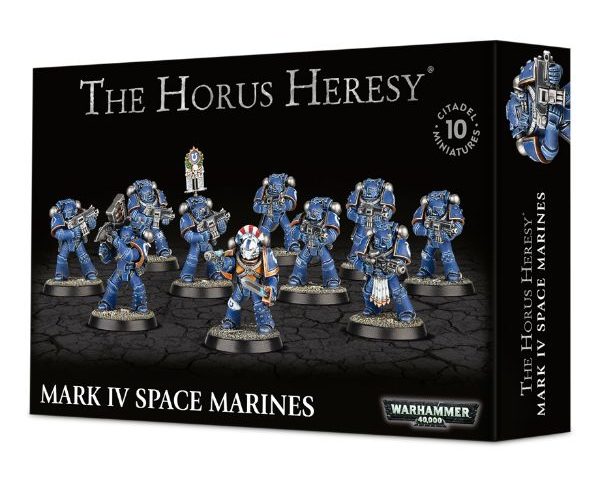 Ahh, the classic Tactical box.  I can only imagine how many of these GW has sold over the years.  To be honest, at $50 for the new Mk.IV Tactical squad – I can't complain.  The new kit is dripping with cool details, and heresy weapons from the missile launcher to the  bolters – and that's before we get to the awesome heads, chestplates and shoulderpads.  I think the new Mk.IV is the best deal of the new kits.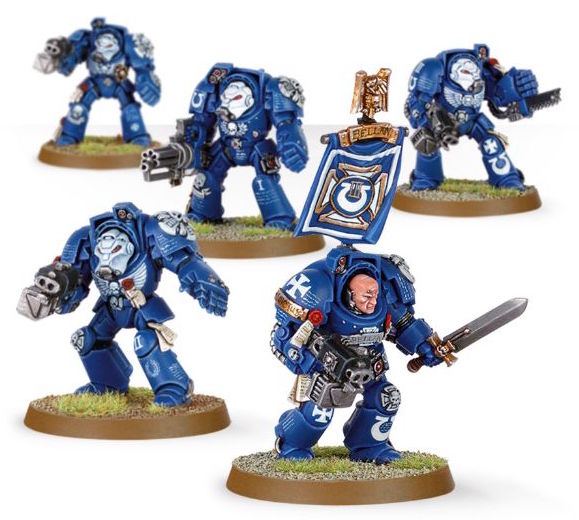 Terminator Squad $50
vs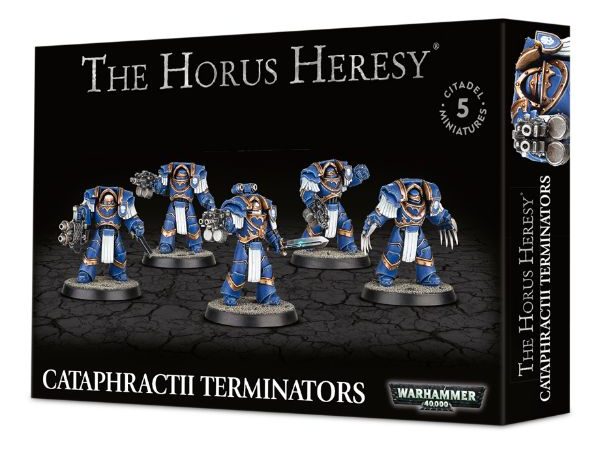 I can't remember I saw some of these guys on the tabletop last.  With so many ways to kill standard termys, and nobody shaking in thier boots at the firepower the squad kicks out – it's hard to compare them to the new Cataphractii.  Still the new kit coming in at $65 is a bit high. But with the Heresy style points combined with the combi and full lighting claw options – it's tough to say an ill word.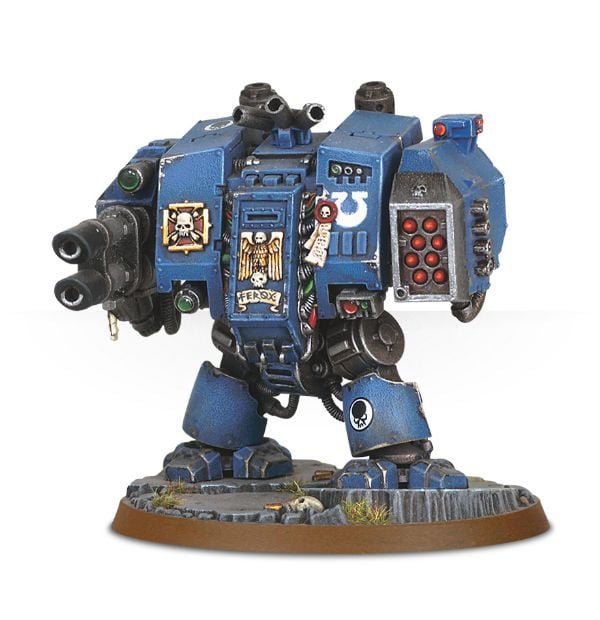 Space Marine Dreadnought $46.25
VS
Ok, here's where are are going to have some words Nottingham.  I know the Contemptor is an amazing design.  But the current Space Marine dread is MUCH cheaper and a fully posable kit.  There were rumors swirling around earlier this year that GW was working a fully posable plastic Contemptor and I am very sad to see the model offered is the pretty static one on this single sprue.  At $60 I think the plastic Contemptor is too aggressively priced for what you get in the box. That pose is going to get old real fast if you field more than one.
Deal or No Deal?
It's a tough one, but on balance I have to say "NO DEAL*"  While the bread and butter MkIV Tactical squad is tolerable – the other 3 all have something major going against them.
The Heroes are 2 for the price of 3 standard marines
The Cataphractii are fairly steep for 5 guys who probably share some of the same issues as standard Terminators
The Contemptor is the worst of the bunch at a very high price for a model with limited hobby options.
So if you must go a la carte – stick to the Mk.IVs and maybe a box of Cataphractii if you really need them.
You noticed the asterisk didn't you?
That said – the most important thing for anyone who is drawn to the Horus Heresy is this.  Just pick a legion and jump in with both feet.  Don't dabble around the edges with a pricy box of minis here or one there.  Once you decide to take the plunge, don't look an any of these kits – go pro and just snag one or two copies of Betrayal at Calth which GW is coincidentally pushing hard again this week.

The cost of buying the IDENTICAL plastic Horus Heresy minis contained in Betrayal at Calth a la carte as individual boxed sets is $325. Yes you read that right, you can pick up 1 or two copies of Betrayal at Calth and get your heresy army started off right for more than 50% off the individual squad prices.  And at that price – EVERYTHING IS FORGIVEN GW – making the minis comes out at well below the price point of their 40K brethren.
~What are you waiting for gamers – the Heresy awaits!