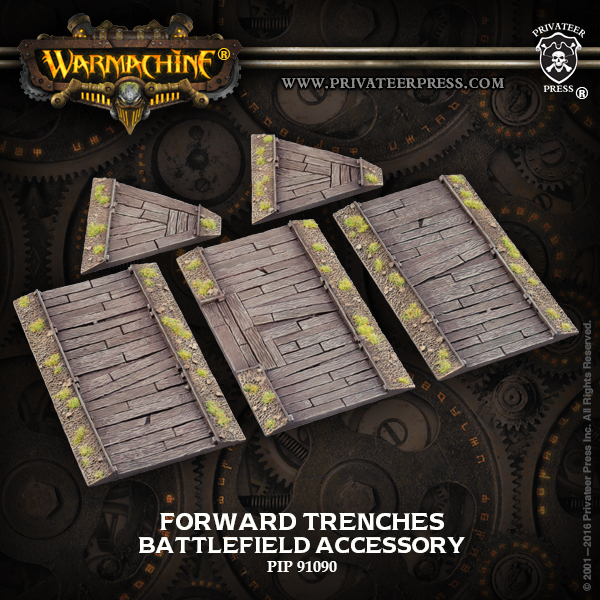 Privateer Press is continuing to make your battlefield look beautiful.  Let's look at the new trench terrain set.
The new trenches from PP are are a great new kit to get that great looking battlefield.
Designed specifically for WARMACHINE and HORDES, trench templates from Privateer Press are perfect terrain features for your battlefields.. This box contains two straight, one T-junction, and two 45°-angle Forward Trench templates.
Assembly and Painting
The new trenches come in a black resin.  They need a little cleaning but require no assembly.  They are really easy to get looking good relatively fast.  The ones below were a prime, 2 brown drybrush, and some stactic snow and glue.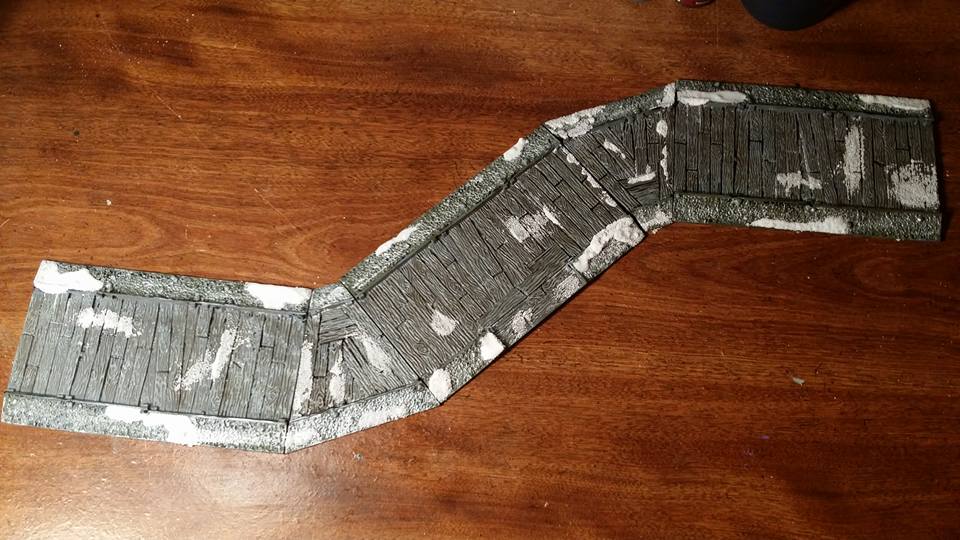 In Warmachine/Hordes
The trenches fit is a little snug for models.  A Heavy Jack base almost stands on the lips without going in the trench. I wish they were .5″ wider.   It is easy to determine what is in and what is out of the trench,which can be a problem with the 2D terrain that is popular lately. If a model gets nudged on 2D terrain it can be an argument – but no such issues with the new PP set.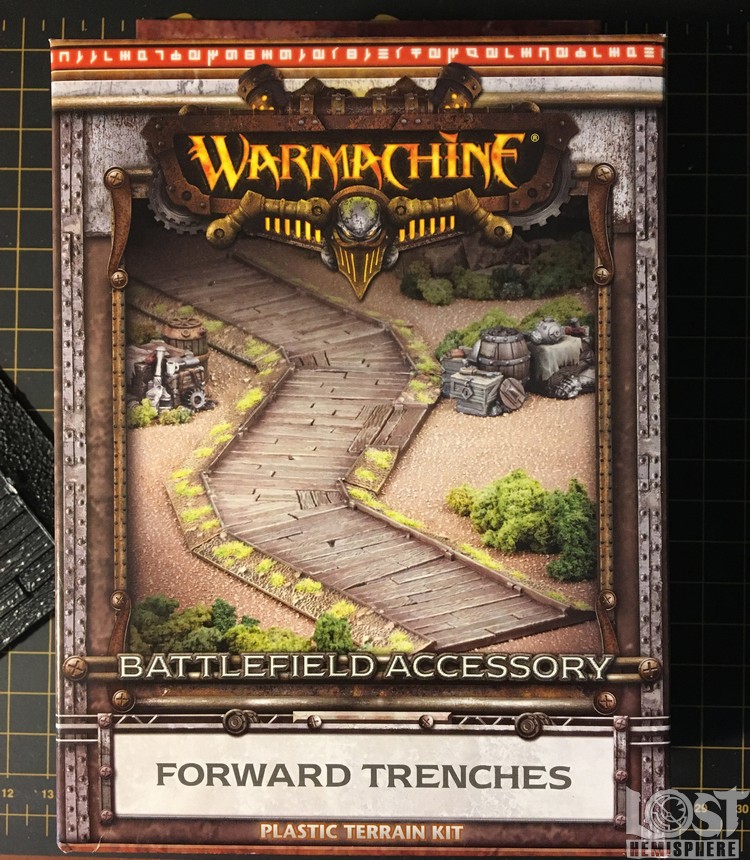 Other Games
This could be a great edition to any 28mm Terrain collection.  With a $20 price tag this is an easy way for the lazy gamer to increase their terrain collection without a big investment.
BoLS have you tried out some of PP's new terrain. Please share in the comments below