X-Wing: The Shadow Caster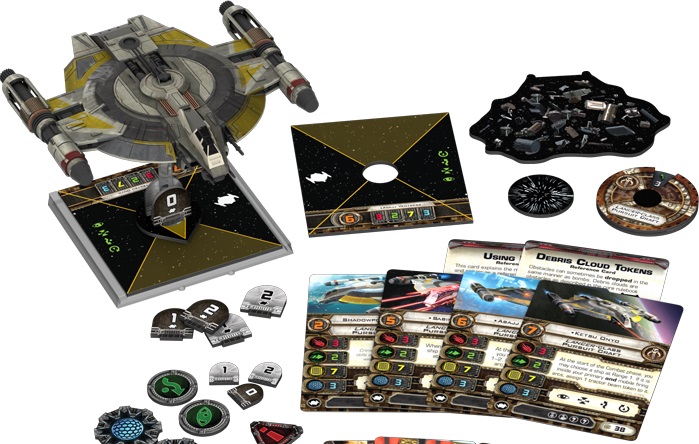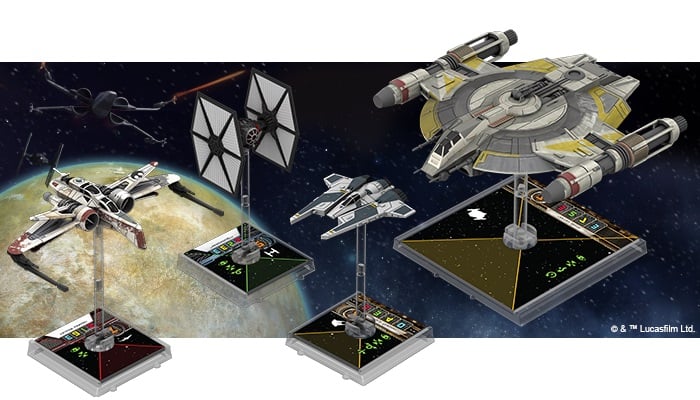 Scum players are getting a big, new ship – but what does it even do?
Hey BoLS Readers and X-Wing Aces! AdamHarry here and I'm back with more Wave 9 breakdown and analysis. Just to recap: We've already talked about new TIE/sf with Quickdraw, next we covered the Rebel Brawler with the ARC 170, and we covered the Scum Fang Fighter as well. But today I wanted to talk about the final ship coming in Wave 9 for Star Wars: X-Wing…The Shadow Caster!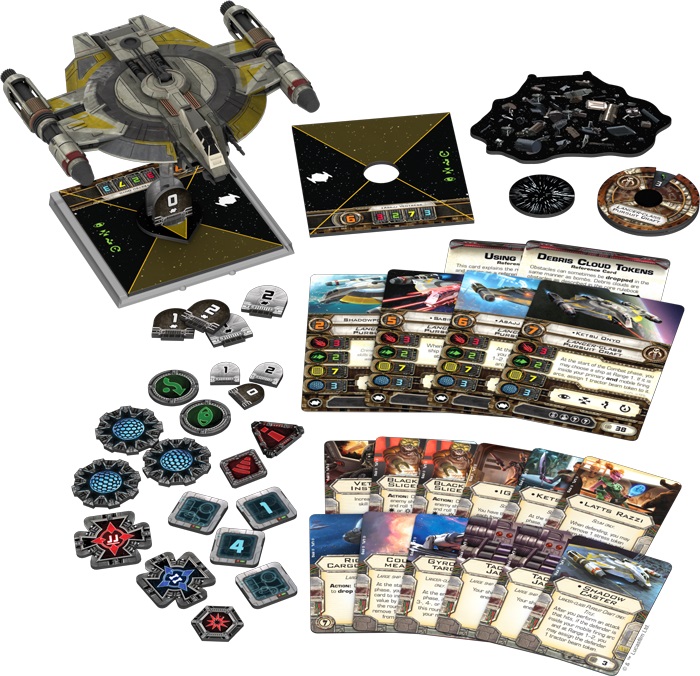 The Shadow Caster is the title card, but the basic ship has some cool actions. We see a Focus, Target Lock, an Evade, and the new "Mobile firing Arc" action – not sure what it's called yet. But I like seeing a large ship with an evade action and two agility dice. It's also rumored to be a fairly nimble ship too – but we haven't had any confirmation on the dial yet.
Aside from that, this ship is honestly one of the big mysteries for Wave 9. It introduces a new "mobile firing arc" and has a built in tractor beam ability as well. What's really strange is what FFG has alluded to in the discription about this ship:
"Additionally, the Shadow Caster Expansion Pack and its upgrades allow you to litter the battlefield with debris tokens, upgrade your Shadow Caster with the abilities of each IG-2000 in your squad, and force your opponents to suffer the lingering effect of tractor beam tokens that are not removed during the end phase. In other words, the expansion is going to ensure the Scum faction stays updated with all the most devious tricks."
So lets unpack that quote.
litter the battlefield with debris tokens
upgrade with IG-2000 abilities
tractor beam tokens that stick
That translates to more stress causing (debris field), we can see the tip of what looks to be IG-88's crew card, and tractor beam shenanigans.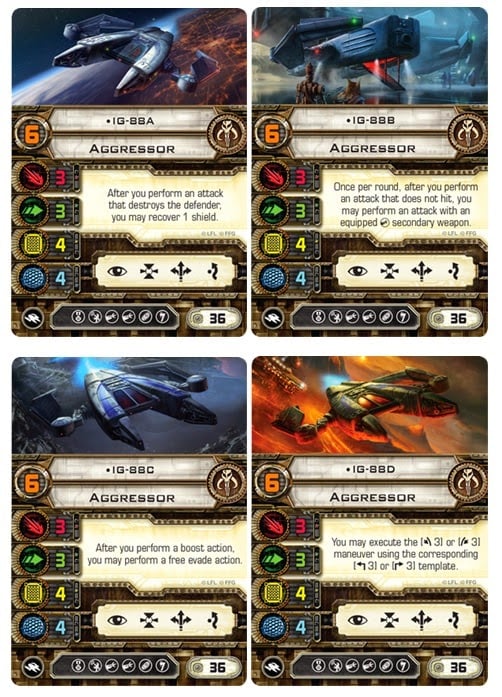 Here are all the IG abilities as a point of reference.
It's a pretty safe bet that IG-88 will interact with the IG-2000 ships. And if that is true…well that opens up a LOT of interesting ideas. But let's not speculate too much on that – lets focus on what we do know.
Subscribe to our newsletter!
Get Tabletop, RPG & Pop Culture news delivered directly to your inbox.
We've seen two of the unique pilots so far – The Scum version of Sabine Wren and Ketsu Onyo: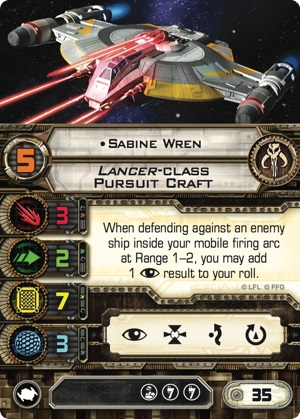 Ketsu's ability reads:
"At the start of the Combat phase, you may choose a ship at Range 1. If it is inside your primary and mobile firing arcs, assign 1 tractor beam token to it."
Both of these pilots can do some tricky stuff with that mobile arc. You can spend your action to move the arc to 1 of the 4 quadrants. That means, the action economy of this ship is going to need some help with free actions. Luckily, there are some useful options to do just that… Push the Limit immediately comes to mind.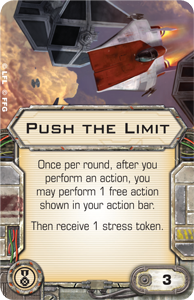 This ship also comes with a Crew slot and two illicit mod slots. Scum only has a handful of Illicit upgrades so I'm assuming there are going to be some new ones include in Wave 9. But we're all familiar with my Glitterstim fixation, right? This ship can make use it it as well as a few other Illicit mods also. I like Inertial Dampeners as well as Feedback Array on this ship. Hot Shot Blaster could also be useful in a pinch.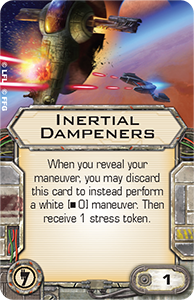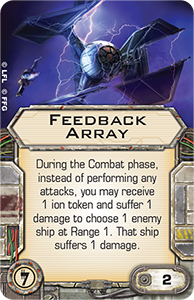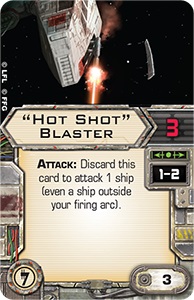 There is one last thing I wanted to put out on the table for us to see – the Title Card:
Shadow Caster: "After you preform an attack that hits, if the defender is inside your mobile firing arc at Range 1-2, you may assign the defender 1 tractor beam token."
So how do we make this all come together? Honestly at this point, it's really hard to tell! The new mobile arc sounds interesting but weird, most of the theoretically useful cards are hidden and all the alluded to information is just speculation! I'm afraid I don't have a really strong answer right now. If I was a magic 8 ball I'd say "Reply Hazy" or "Ask Again Later" – However, I'm not going to leave you hanging like that. This ship loves tractor beam tokens. Lets work with that.
The Build – Shadow Caster, "Spaghetti Slinger" – throw it a the wall and see if it sticks.
Ketsu Onyo – Shadow Caster – 52 Points
Shadow Caster
Engine Upgrade
K4 Security Droid
Inertial Dampeners
Push the Limit
I went with Ketsu over Sabine because she's going to assign that token at the start of the phase – which means she'll get to take advantage of the -1 Agility die the target will be rolling. Plus, the target has to be at range 1, so her primary attack is now 4 dice. Wanted to ensure that she'd be able to get into the necessary range which is why the Boost Action is there. Large Ships with boost can cover a lot of ground! PTL allows her to boost and move the arc where she needs it also. The Dampeners are there just to throw the full-stop option out there if needed while the K4 Droid will help get those die re-rolls and assist with action economy. She's going to generate a lot of stress so green moves are going to be pretty common.
I'd like to think that the K4 Droid will be around the same price as IG-88 eventually. So if you swapped them out and wanted to run a 2-ship list with an IG-88C, you'd get a free evade token. Also that particular ship is a nice complement because it's going to shoot after Ketsu, hopefully taking full advantage of 2 Tractor Beam tokens (the -1 die stacks, just not the move). But we won't know for sure.
I was also thinking of a stripped down version of this build with just PTL, boost and the title. Run that with a pair of Kihraxz Fighters loaded up with Cluster Missiles, Guidance Chips and Glitterstim (I have a problem) – and watch them dismantle a ship in a volley.
Ketsu – 48 Points
Shadow Caster
Engine Upgrade
Push the Limit
Cartel Marauder – 26 Points
Cluster Missiles
Guidance Chips
Glitterstim
Cartel Marauder – 26 Points
Cluster Missiles
Guidance Chips
Glitterstim
I'd like to run Black Sun Aces with Predator instead but there just isn't enough points in a standard 100 point list to run 2.
This ship really is the biggest mystery for Wave 9. I'm not 100% sold on it being a good ship yet. I think it will do some interesting things but the things that make it unique that we know about (free tractor beam tokens and two illicit slots) don't really excite me. I'd need to see the rest of the pilots and what OTHER cards are coming with it before I can really make any final decisions. Right now it's all best guesses and theory-crafting. But hey, that's part of the magic of Star Wars, right?
What do you think? Have you thought of any fun/deadly combos for the Shadow Caster yet? Let us know in the comments below!