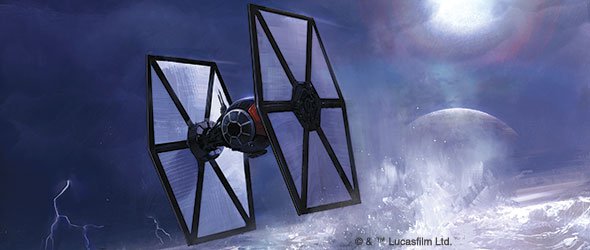 The TIE/sf is on the prowl in the latest preview from Fantasy Flight Games!
We've talked about the TIE/sf before, specifically some of the dirty tricks you can pull with "Quickdraw" but now FFG has unleashed a few more teasers on us. Let's take a quick look at the new cards they're showing off!
via Fantasy Flight Games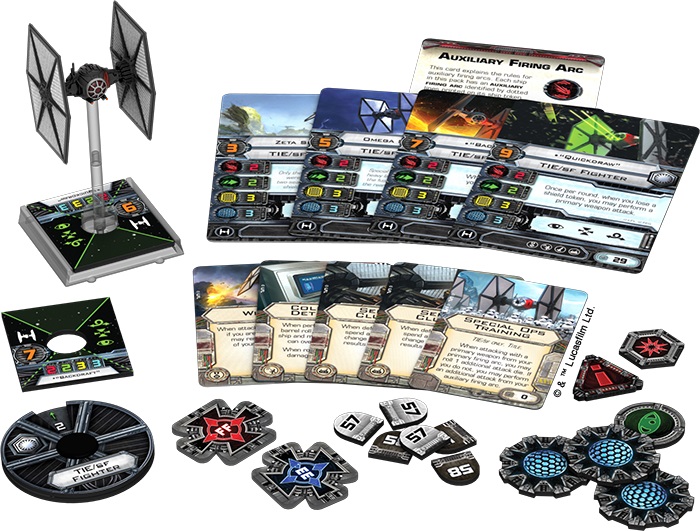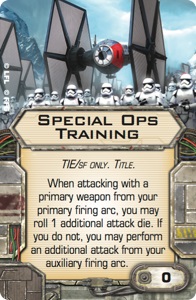 We've seen this one before. This generic title will help TIE/sf pilots kick out some extra damage or an extra shot if you have everything lined up correctly.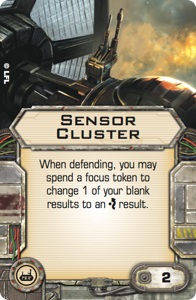 This card could be a life saver for ships with a tech slot. That's one upgrade slot that we haven't see a lot of cards for yet. This one will help turn those "whiff" rolls into something that might be useful for once.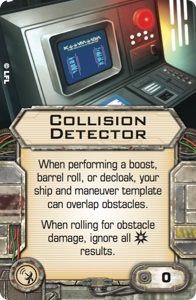 This card has a really handy ability. Being able to overlap obstacles with your extra actions will allow you to get into some very advantageous situations. You don't ignore the effects of the obstacles however – but the severity can vary greatly because you will be able to ignore those crit results. With the right obstacles on the board you fly as careless as Dash Rendar!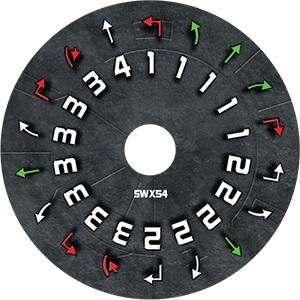 FFG also showed off the Dial. It doesn't have a ton of green on the dial – it does have speed 3 S-loops, but no K-turns…then again, you've got an aux arc for a reason…
The Zeta Specialist is the cheapest generic pilot you can get for the TIE/sf Fighter. Clocking in at 23 points it's not a bad deal considering you can get the title card which basically makes this a 3 dice ship or you can have the option to shoot out the rear on the same turn. With the right load-out this ship could be a pretty solid hitter for the empire.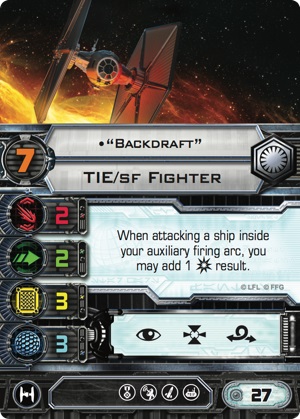 "Backdraft" is going to be a solid pilot choice. For 27 points you get access to an EPT and one mean pilot ability. Getting a free crit result from it's rear auxiliary arc explains why they named this pilot "Backdraft" – don't get behind this one! I was also sorting through the new FAQ to try and figure out the timing on this ability and Accuracy Corrector.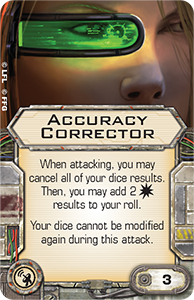 In the FAQ the update says that Accuracy Corrector should read:
"When attacking, during the "Modify Attack Dice" step, you may cancel all of your dice results. Then, you may add 2 (hit) results to your roll.Your dice cannot be modified again during this attack."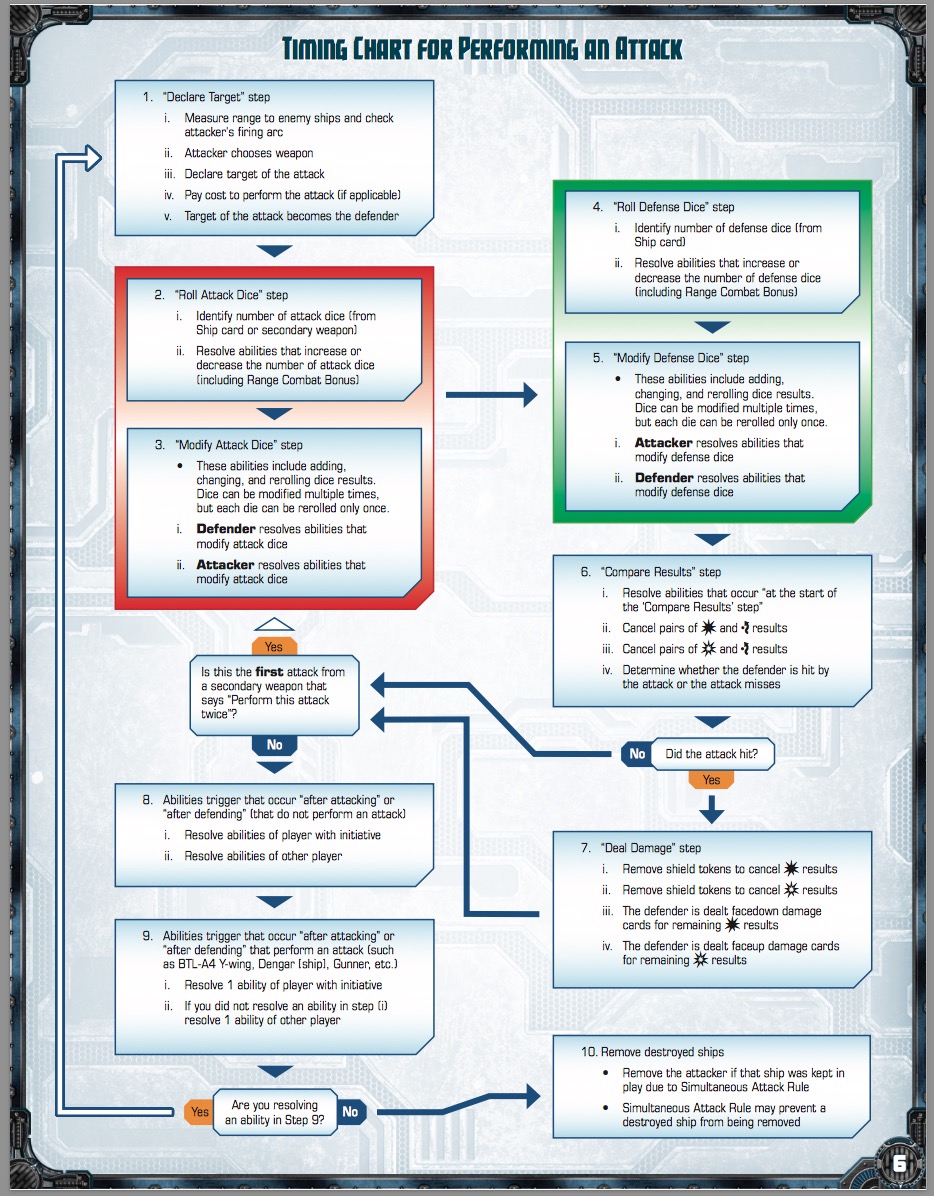 My gut reaction is that they don't stack. For example, if you trigger the pilot ability first, then you add the crit. But then you activate Accuracy Corrector and wipe all dice and add 2 hits. Then you cannot modify the dice further. If you use Accuracy Corrector first, you cannot modify the dice any further – so you can't add the crit to that. It's actually not that complicated.
Between Backdraft and Quickdraw the Empire is getting some great new pilots to throw at the rebels. Both of these ships are going to be scrappy and up-close brawlers. Effectively gauging your speed so that you can get a range 1 shot then blow past them to get another pop-shot with your aux arc is going to be a good skill to have with these ships.
I think utilizing that barrel roll to slip in between two ships and shooting both in one turn is going to be pretty epic if you can pull that off. When I'm playing for fun, I'll probably try to pull that off just to say I did it – but I probably wouldn't try to showboat that much in a tournament. That's a quick way to lose ~30 points if you don't take out the targets.
In a lot of ways, the TIE/sf reminds me an X-Wing. It's not the nimblest ship, but it's got the ability to pack a punch and catch your opponent off guard. It's going to reward smart play and hopefully with it's 2 agility and 3 shields you won't get punished too hard for screwing up. If you're new and looking for a ship to really "learn how to fly" then this might be the ship to do that with.
Fantasy Flight Games has a full article about this ship and they have some good insights so be sure to check that out as well. The TIE/sf is coming soon!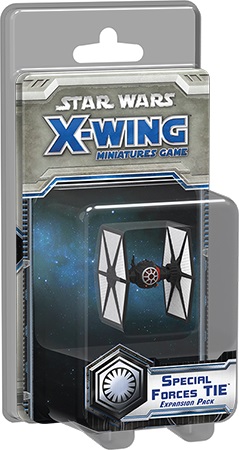 Only the First Order's most elite pilots were authorized to fly the specialized TIE craft from the Special Forces TIE Expansion Pack. Outfitted with enhanced shields, weapons, and sensor systems, the ship had a dual heavy laser turret mounted to the bottom of its fuselage. In X-Wing™ this turret empowers the ship to launch a more potent attack from its primary firing arc or to fire from both its primary and auxiliary firing arcs in the same round. In addition to its pre-painted miniature, the expansion also contains four ship cards and five upgrades.
Anyone else hoping for a Poe Dameron Rebel Pilot for this ship? What, just me?