HeroClix: Green Goblin and Kingpin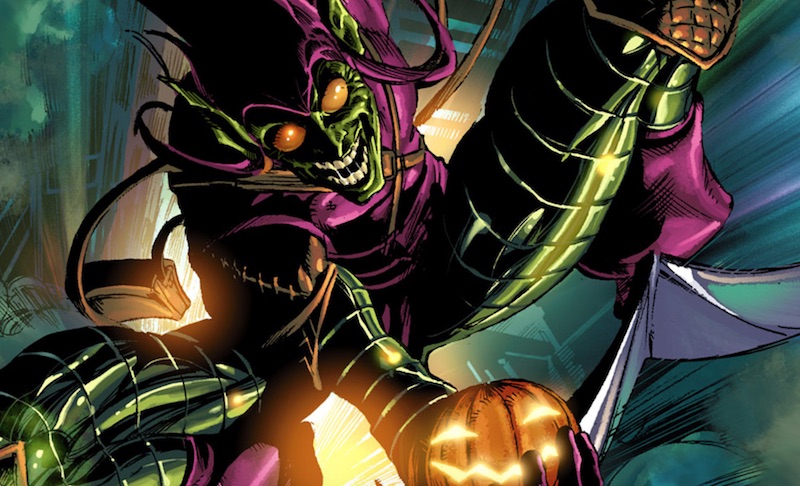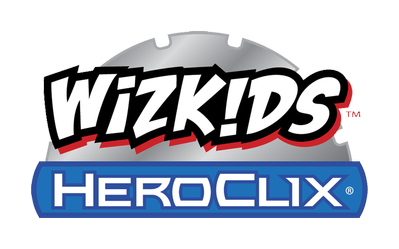 Well, well, well… more foes join the Fast Forces pack! Come take a look.
We got a look at the first half of the set last week – now, let's take a look at the other half: three villains round out the Spider-Man and His Greatest Foes Fast Forces Pack. Take a look!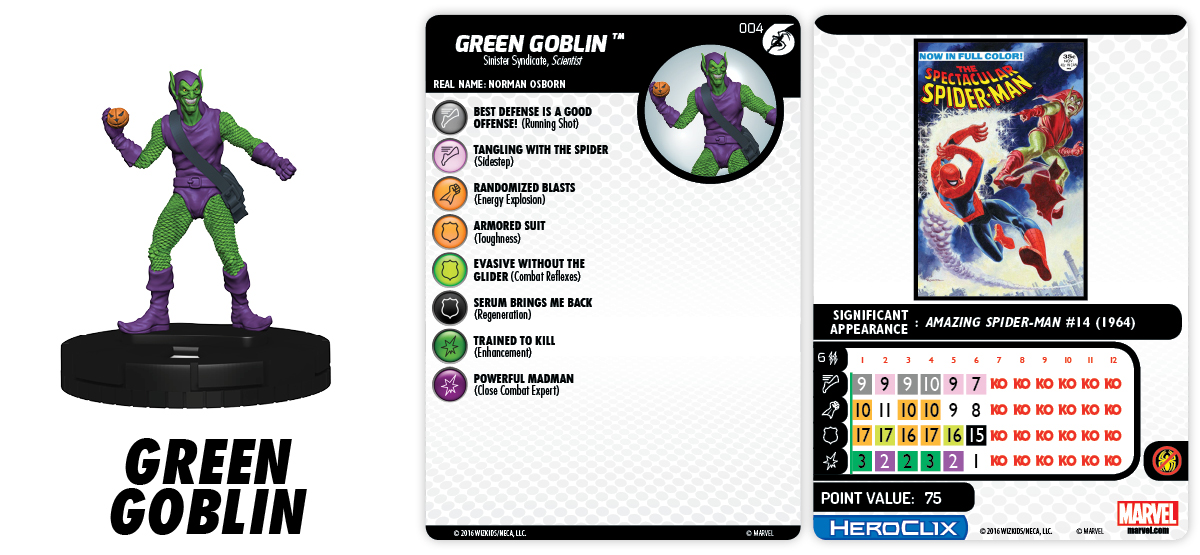 With a point value of 75 points, Green Goblin has a dial that features only standard powers, but what he does with those powers on each click makes him worthy of your attention if he's on an opposing force.  On three of his six clicks, he has the combination of Running Shot and Energy Explosion.  Green Goblin can also shoot two targets up to six squares away, which adds some punch to his use of Energy Explosion.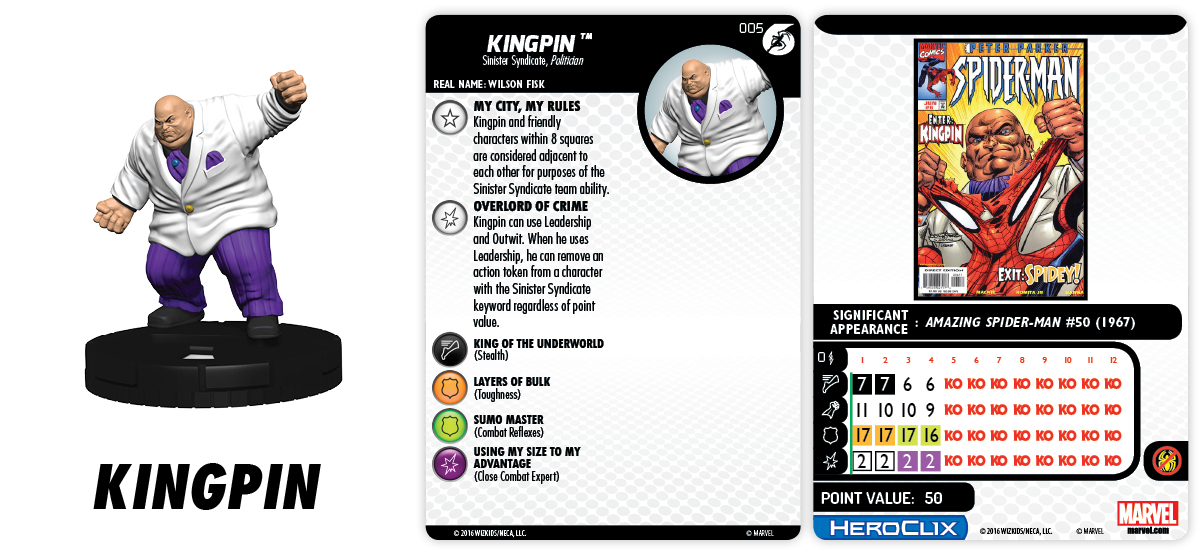 Don't let Kingpin's short, four-click dial fool you, his trait and special power make him an interesting figure for characters with the Sinister Syndicate team ability and/or keyword.  His trait, My City, My Rules, lets Kingpin and teammates within 8 squares use the Sinister Syndicate team ability to share their attack values as if they were adjacent.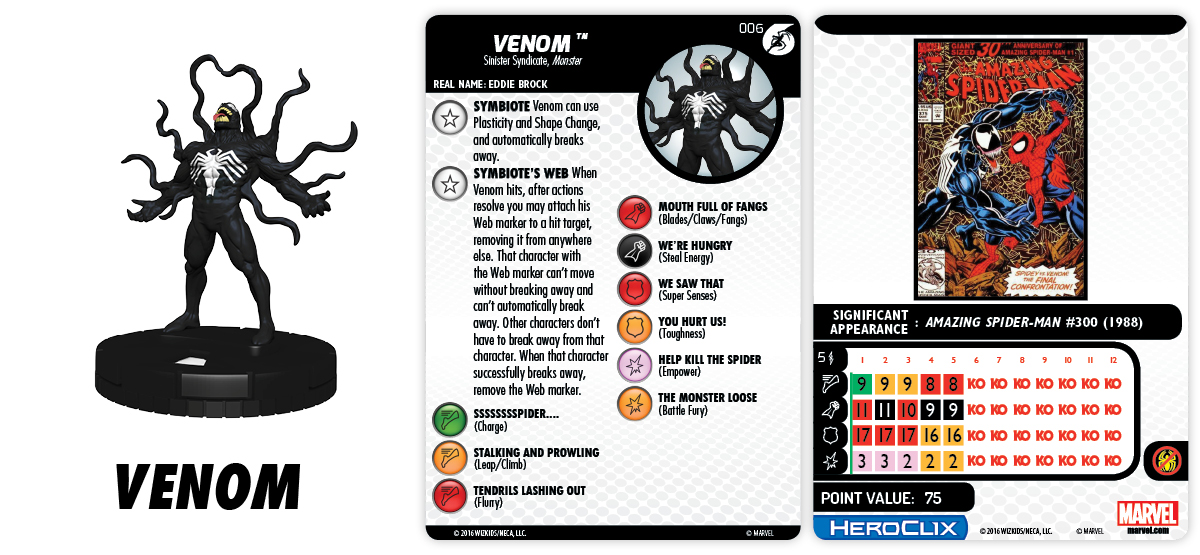 Venom's dial features a mix of standard powers that include Charge and Blades/Claws/Fangs, Flurry, and Steal Energy.  However, it's his two specific traits that make him a viable choice for your force.  Symbiote, which should look somewhat familiar to players, grants Venom the use of Plasticity and Shape Change, and lets him break away automatically.
Subscribe to our newsletter!
Get Tabletop, RPG & Pop Culture news delivered directly to your inbox.