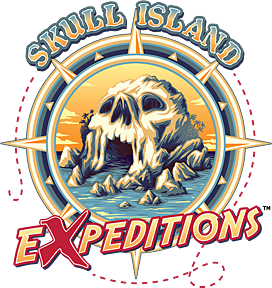 The daring 'Murder in Corvis' mercenaries are getting their own novel series!
Fantasy author Richard Lee Byers expands his novella Murder in Covis into a trilogy that focuses on the Black River Irregulars. The first installment – Black Dogs – is due out October 12 in print and digital; and it's now available for pre-order. In conjunction with the release of the new trilogy Skull Island eXpeditions is offering Murder in Covis for only $2.99 at the Kindle Store, iTunes, barnesandnoble.com, and DriveThruFiction.com
In the Undercity of Corvis, where mercenaries and criminals blur the lines between them, a ruthless crime lord has made a bold move to establish a stranglehold on Corvis' underworld and make it his own.

When Canice Gormleigh becomes the target a brutal foreign crime syndicate called the Black Dogs, Colbie Sterling and the rest of the Black River Irregulars are prepared to defend her. Yet what begins as a simple bodyguard assignment turns personal when the syndicate, led by the vengeful underboss Ivan Varnek and a strange mother-son duo, marks the Black River Irregulars as the sole remaining obstacle keeping the Black Dogs from taking over the Undercity… and then the city of Corvis itself. Where other underworld gangs have negotiated, surrendered, or fled from the Black Dogs, the Black River Irregulars will stand and die instead…

Death stalks Corvis by night, and only an unlikely group of heroes known as the Black River Irregulars can put an end to the terror.

The labyrinth of tunnels beneath Corvis is home to some of the city's worst criminals, but now even these hardened thugs have reason to watch their step in the dark, shadowy undercity. Death moves in that darkness, leaving behind a trail of horribly mangled bodies. The identity of the killer is a mystery, although his calling cards—brutally savaged corpses and a distinct, repulsive odor—are constants at each bloody murder scene.

As business falters in the wake of the murders, the shady owner of an illegal gambling hall hires a ragtag group of mercenaries and adventurers to find the killer and end his reign of terror. Among these mercenaries are the trollkin bounty hunter Gardek Stonebrow, the enterprising mechanik and soldier Colbie Sterling, the investigator and arcanist Eilish Garrity, and the skulking alchemist and thief Milo Boggs. Together, these four must work to overcome their differences, track down a killer, and end the murder in Corvis before one of their own becomes the next victim.