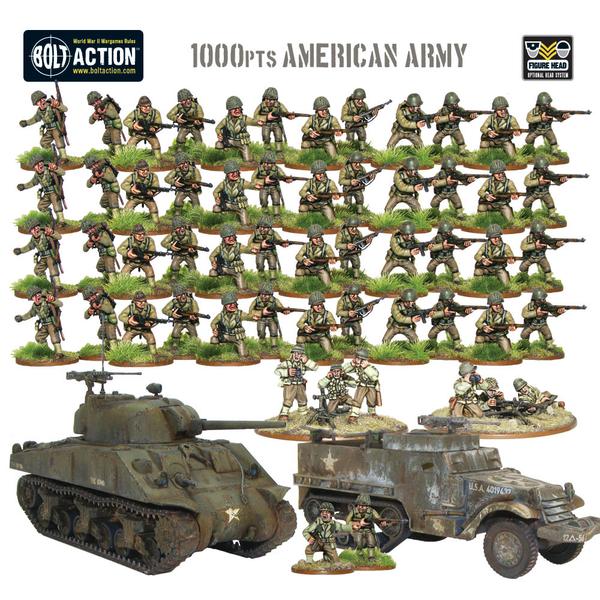 The Tabletop Spotlight is on the US Army Starter Set for Bolt Action!
Bolt Action is a great Historical Wargame from Warlord Games and it's going to have it's 2nd Edition coming out soon! Now is the perfect time to grab this US Army Bolt Action Starter Army – but what's inside? Well our friend over at Dragon's Lair Comcs & Fantasy brought it over to find out:
In the box you get a full 1000 point army – the list is actually printed on the side (technically it's 1001 points). You don't see too many companies actually bother to list out the full points for the box so I definitely appreciated that from Warlord. I also like the fact that it's a very "meat-and-potato" type list which means while the stuff in the box isn't flashy it's all very useful!
The models themselves are as you would expect from the rest of the Warlord Range. The Infantry come in basically 10 sprues with 5 different torso/leg patterns. You can customize the head options and the arm positions as well as the weapon load-outs. While it might not visually impressive at first, the sprues also come with a TON of extra bits and doodads to further customize your troops. If you want them loaded to the gills in full battle-rattle, you can have lots of extra pouches and packs. Are you wanting a lightly equipped look? Don't add the packs and just have an ammo bandolier or two per squad.
The box also contains two vehicles: A Sherman and an M3 Half-track. Both are closer to historical model kits than more traditional wargaming kits. The plastic is harder and lighter but has some nice crisp details. We've talked about the Sherman before if you'd like to take a look inside that box also. Here's the Sherman M4 unboxing also.
Don't forget to check out Bolt Action 2.0 as well as Konflict '47 – both coming out soon and both fully compatible with each-other (but you probably want to check with your opponents first).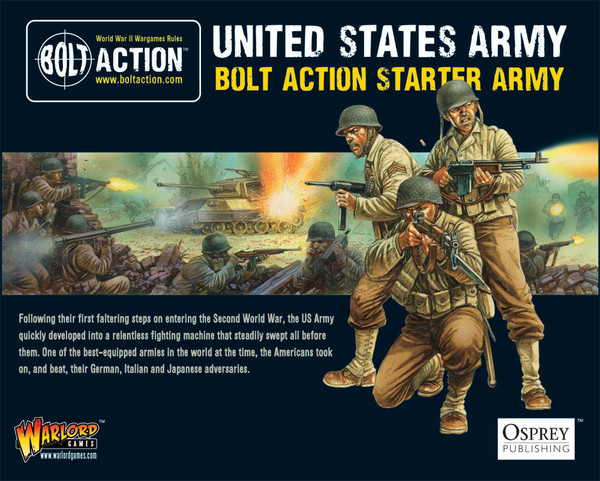 Scale: 28mm – 1/56th
50 Infantry
2 Vehicles
2 Artillery Pieces/War Machines
7 Crew
PlasticMetal
Figure Head (Head Swapping System
Looking to get your Historical Gaming on or maybe even some Weird WWII action? This is a great time to start!