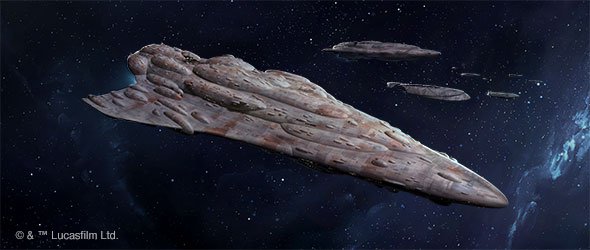 The Rebels have a brand new heavy-hitter for Star Wars Armada: The Liberty!
Hey BoLS Readers! I'm joined once again by Stable Abe and we take a look at the new Capital Ship for the Rebels – The Liberty Expansion for Star Wars Armada:
Let's just get this out of the way now – this ship hits HARD. Boasting 7 dice to the fore with ways of getting even more dice this ship puts out enough fire power to make Star Destroyers a little wary. This ship also has the most shields to the fore of any ship in the game with 5 – that screams "spearhead" like no other!
Stable Abe already has written a pair of really good run down articles you can read to get a better idea of what this ship can really do. I won't rehash all those things here. However, I will say this: The Liberty adds a tool to the rebel arsenal that really wasn't there before: a Big ol' brick of damage. It's not subtle and it's not sneaky.
If you can catch a ship in the fore arc and a side, that ship is going to take some serious damage. The Rebels do have some hard hitting ships, but this one is the first one you can can point directly at a problem to make it go bye-bye!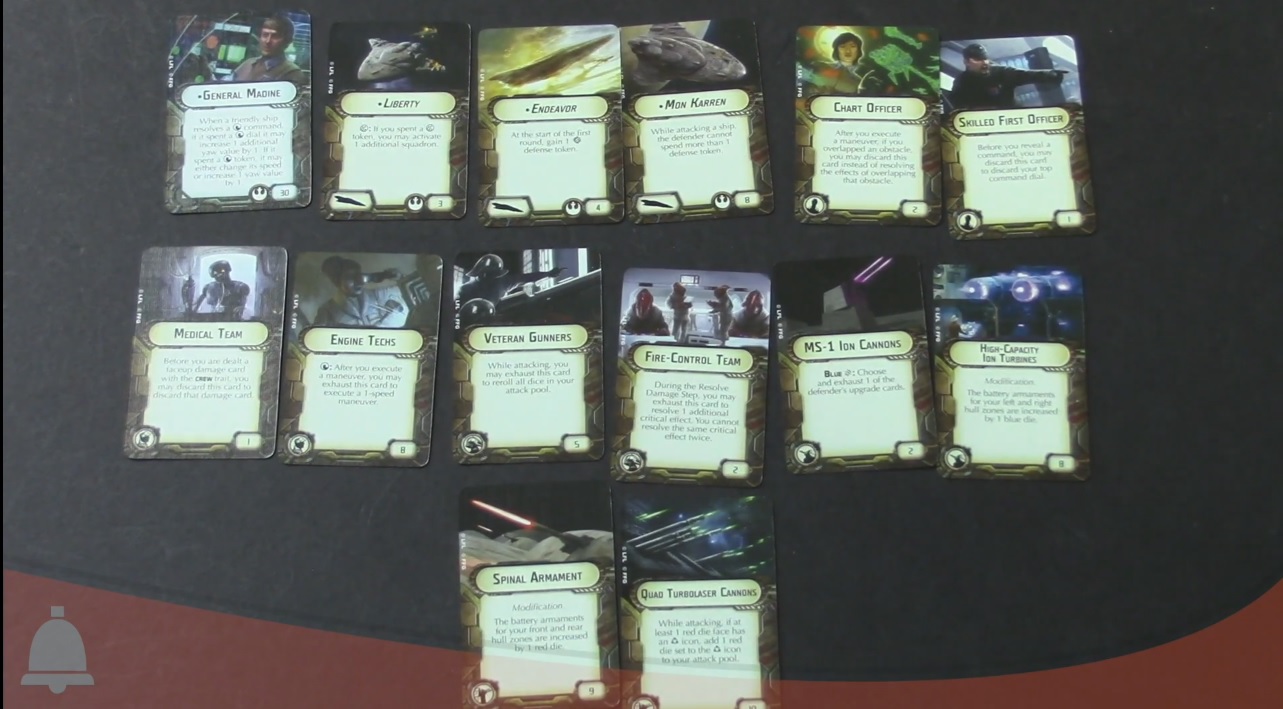 We also reviewed all the cards that are coming along with this expansion which you can see above. It's a pretty good spread for this ship and the Rebel Fleet in general. Overall, I think this ship looks great and it can be a really mean brawler-type ship if you want to play aggressively. It's not the best ship for maneuvers but if you're looking for a simple "point-and-click" play style this might be a good option to try.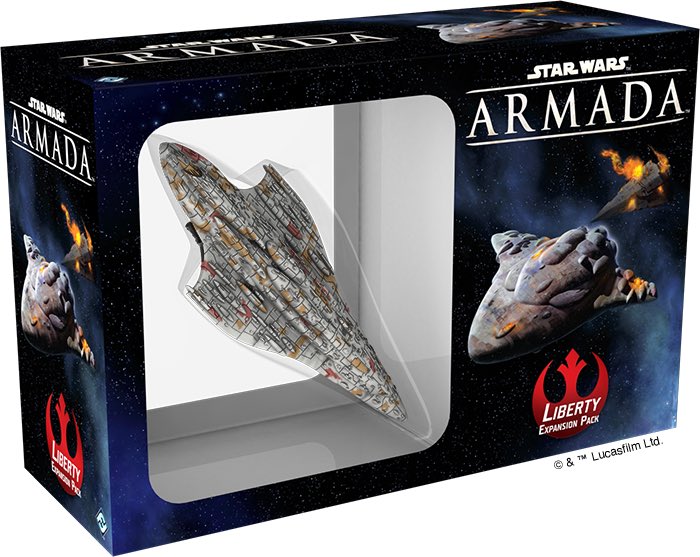 The MC80 Liberty type Star Cruiser is the spearhead of the Rebel Alliance's fleet, and it boasts some of the heaviest firepower in the Rebel arsenal. Its impressive firepower and powerful forward shielding, demand that it is often among the first ships considered to lead Rebel strike forces into combat.

The Liberty Expansion Pack introduces the Liberty miniature as a large-base Rebel ship, as well as two ship cards, and fourteen upgrades, including a new commander and three unique Titles.
Increase Forward Batteries – We'll punch our way through!