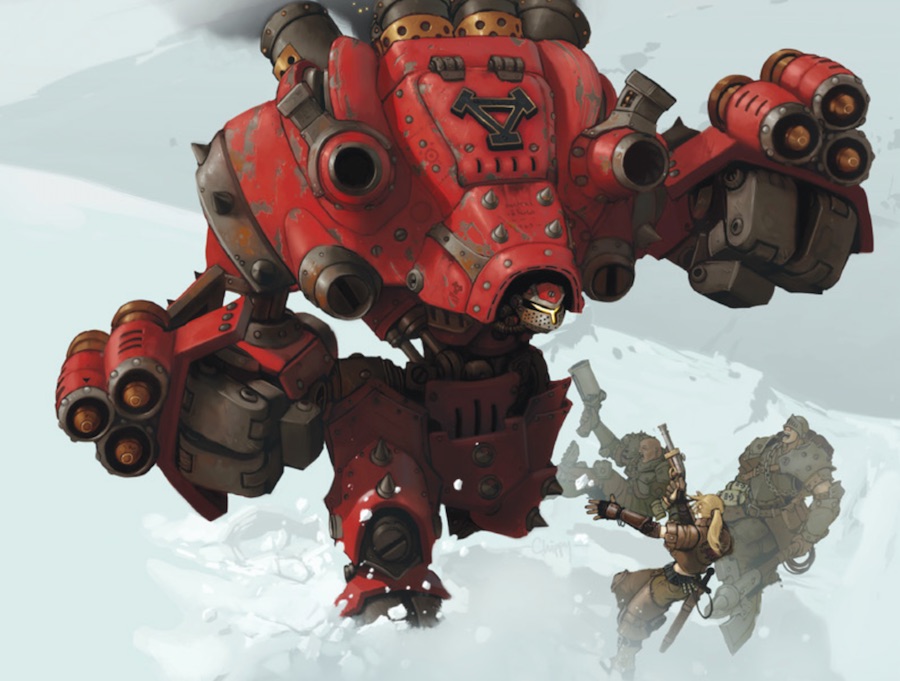 Khador's Big B is BACK with an all new Sculpt and a whole lot of attitude!
Hello BoLS Readers! As a long-time fan of all things Khador I am pleased to present to you the new Behemoth:
Let me just say that I have built and painted the orginial all metal model before. It was certainly a labor of love to get that model finished. Being all metal, you really wanted to pin the pieces together if you could – or just use a ton of superglue for a solid grip. It also has a silly pose. Yeah, I said it! That one leg in the air thing was a little goofy for one of the biggest and baddest 'jacks in the game.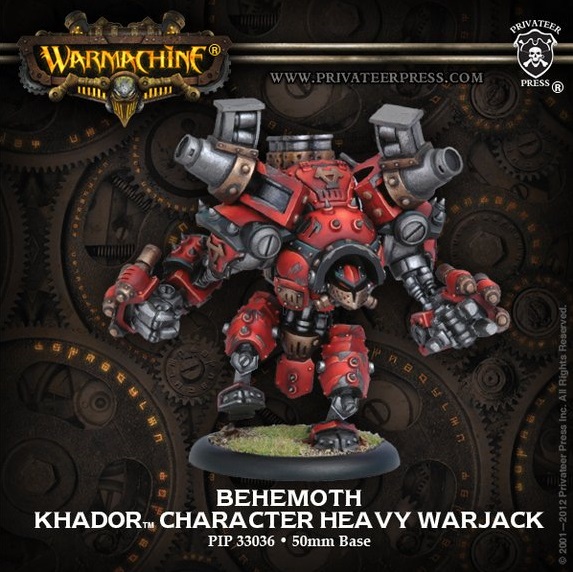 Here's the old sculpt to compare.
This new kit improves on this model in just about every way a modeller/hobbyist could want. First off, it's a mix of resin and metal. The majority of the body is resin as are the legs. The detail has all been cleaned up  and bulked-out as well. Look at the feet – you can see the difference in the sculpts! The arms and armor-piercing fists have been filled out as well. The Behemoth has been hitting the gym and it's shows!
The stance is also much, much better. It's now a lot more stable on the base. I know I had concerns when I played with my Behemoth about accidentally tipping it over and the model being damaged. Having two contact points on the base isn't just more stable than one, it's like, DOUBLE the number. That's just science.
Big B 2.0 is just better than the old one. It's lighter as a model, fits together better, has better details and it is a much more intimidating/stable pose. The Behemoth looks like it's ready for a fight and not a tap-dancing competition. You don't always get a better sculpt the second time around – some are just classics. This is not the case with the Behemoth – I'll take the new sculpt over the old even if that means building and repainting the model. It's totally worth it!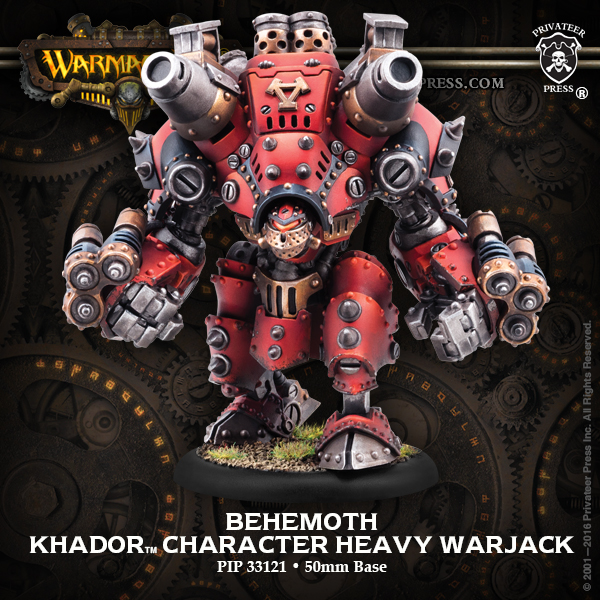 Hailed as the ultimate Khadoran warjack, Behemoth exemplifies the best qualities of Khadoran design: extremely heavy armor, a devastating array of weaponry, and immense strength. This peerless warjack is as much a symbol of Khador's power to the Khadoran people as it is a force of destruction to any who would stand against it.
Khador List Building tip: Bring the Behemoth.