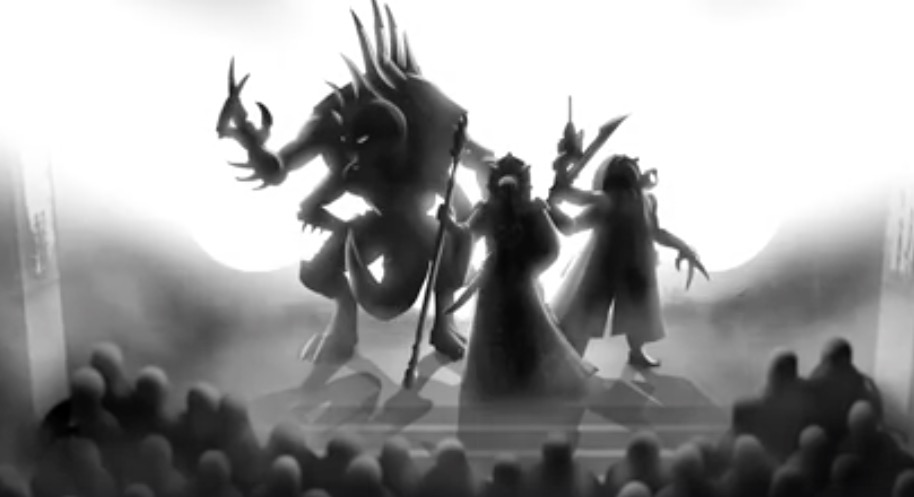 Games Workshop is showing off some new art and teasers for the upcoming Genestealer Cults Codex – check this out!
This week Games Workshop has some teasers of their own they wanted to share with the world. Here are the first two teasers for the Genestealer Cults!
via Games Workshop (Warhammer 40000 Facebook)
So, who are the Genestealer Cults, and how do they fit into the Warhammer 40,000 universe?

Read more about these insidious cults in the new codex: Here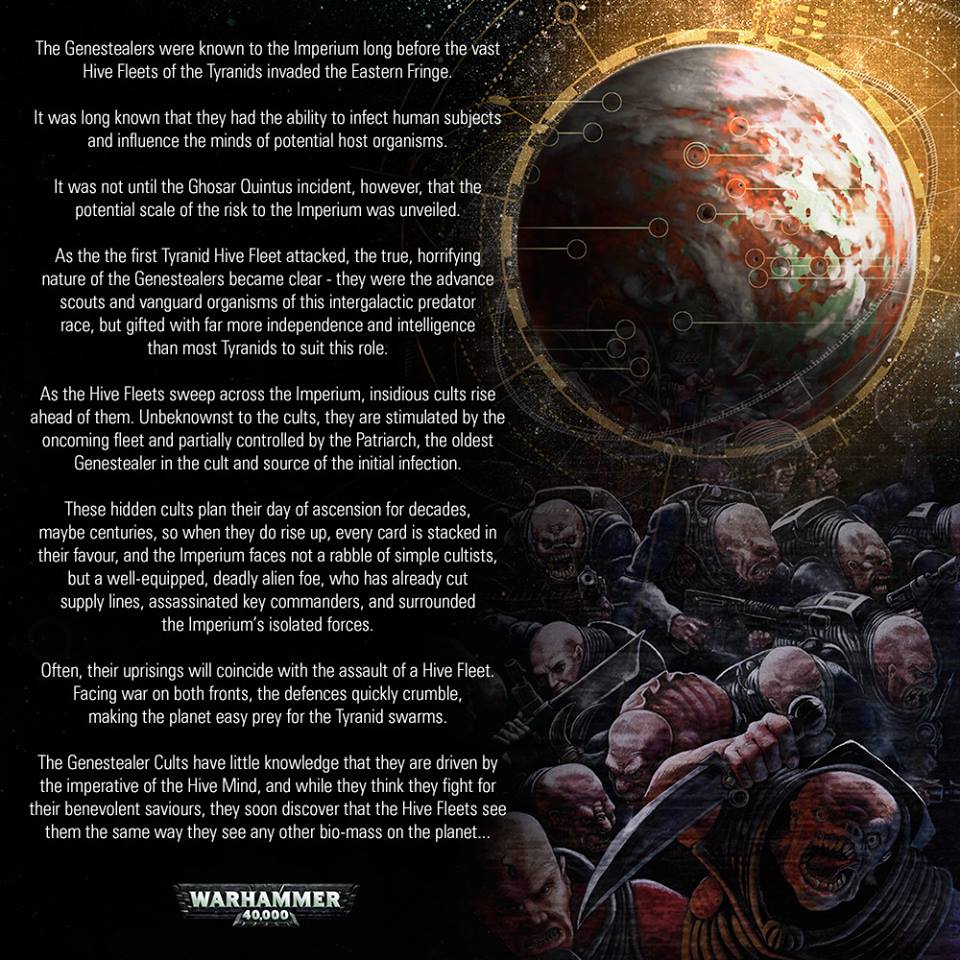 via Games Workshop (Warhammer 40000 Facebook)
"Each day this week, we're taking a look at one of the new Genestealer Cult units.
Let's start with the basics – Acolytes, the 1st and 2nd Generation of the Genestealer Cult family."

Check out Genestealer Cult Products Here.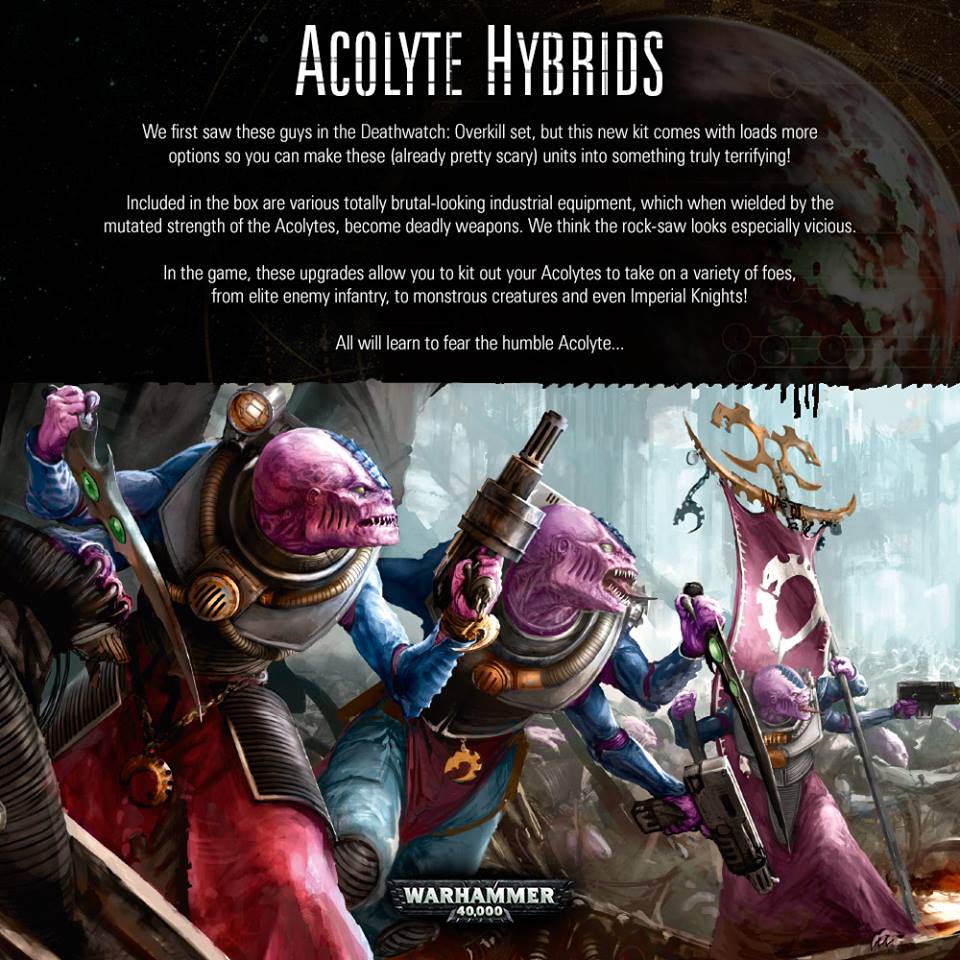 "All will fear the humble Acolyte" indeed. Having looked over their stats and options I've got to say they could be pretty dangerous if used effectively. On top of that their kit is also pretty great! With access to cheap Rending attacks, autopistols and whatever else you want to add, these guys will be a threat in close-combat. Couple that with access to some pretty fun equipment and the Cult Ambush Rules they have potential to be more than just a nuisance unit.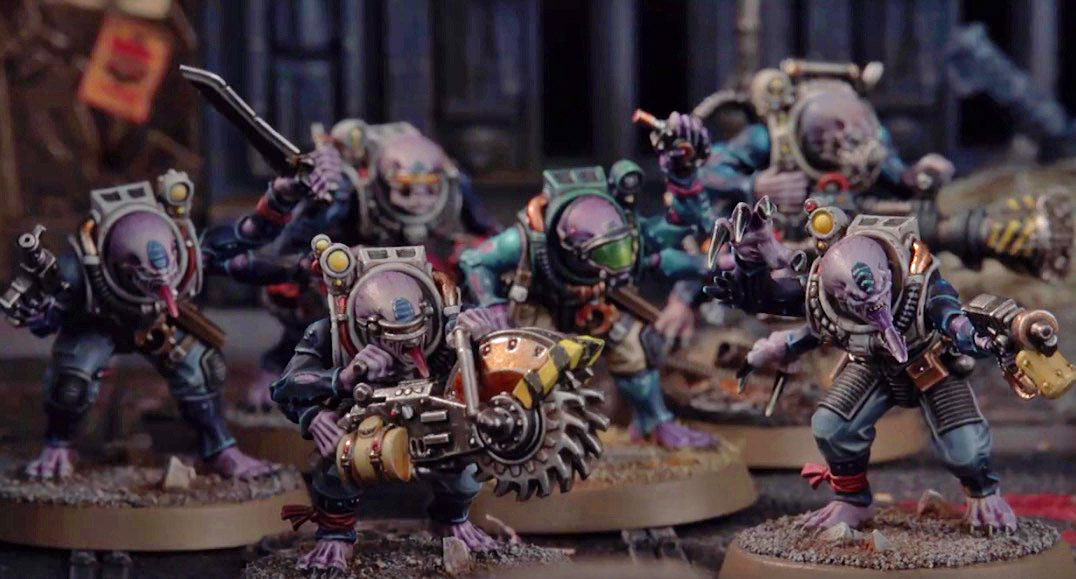 For me, the Genestealer Cults are one of the most entertaining armies to read about. It's something about how insidious of a threat they represent. At first it's just a few random "mutations" here and there. Then it's a settlement that's gone quite. Then it's a region or two that have "converted" and then BOOM – planetary "civil war" breaks out just in time for the Tyranid fleets to arrive. Keep in mind that it takes generations for the planet to fall and all the while the cult is pulling the strings…
All that to say I'm really looking forward to seeing these teasers from Game Workshop. Even though I've been feverishly reading the Codex, I want to know more about his treacherous foe!
Anyone else as excited as me to get a Genestealer Cult Army going?