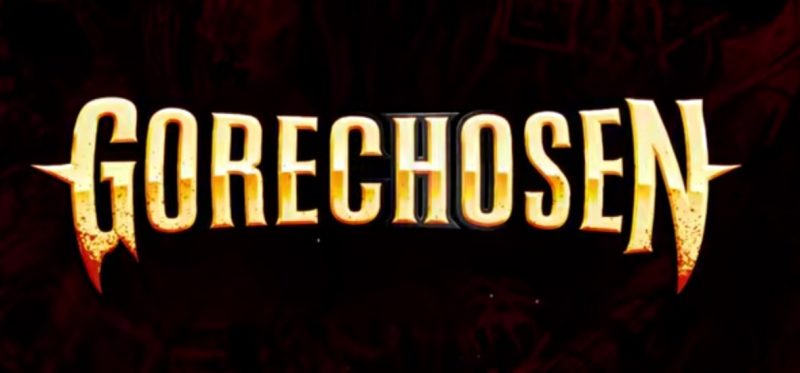 Games Workshop Strikes again with another Hero Teaser for Gorechosen: Heldrax Goretouched!
Of the three Heroes we've covered so far Heldrax Goretouched is the first one that uses any "magic" if you want to call it that. His Blood Boil ability (while fluffy) seems slightly out of place as Khorne cares not for magical hi-jinx. Then again, it does involve blood…Meh, On with the Slaughter!
via Games Workshop (AoS Facebook)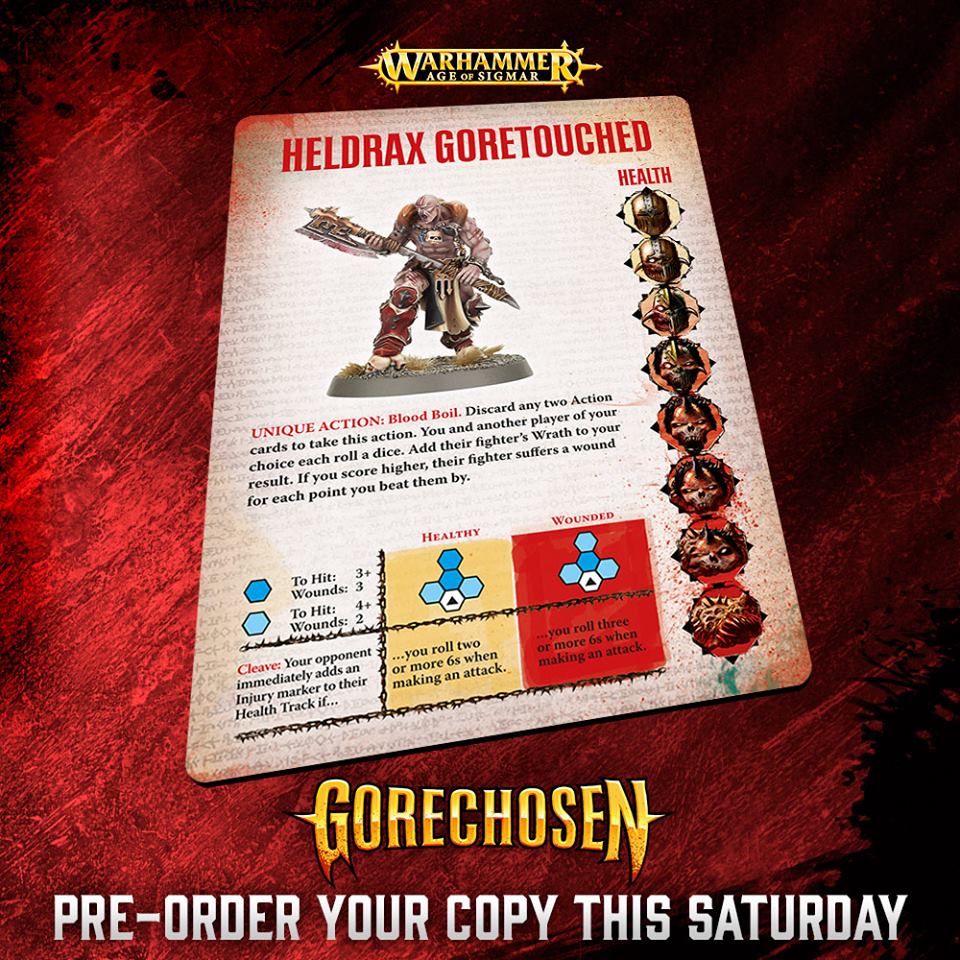 Heldrax Goretouched is a deadly fighter by any standard, but he can also call upon the fury of Khorne to attack a player anywhere on the board – a skill unique to him and more powerful the more Wrath you have acquired.
Here are the other 3 Heroes GW has previewed this week: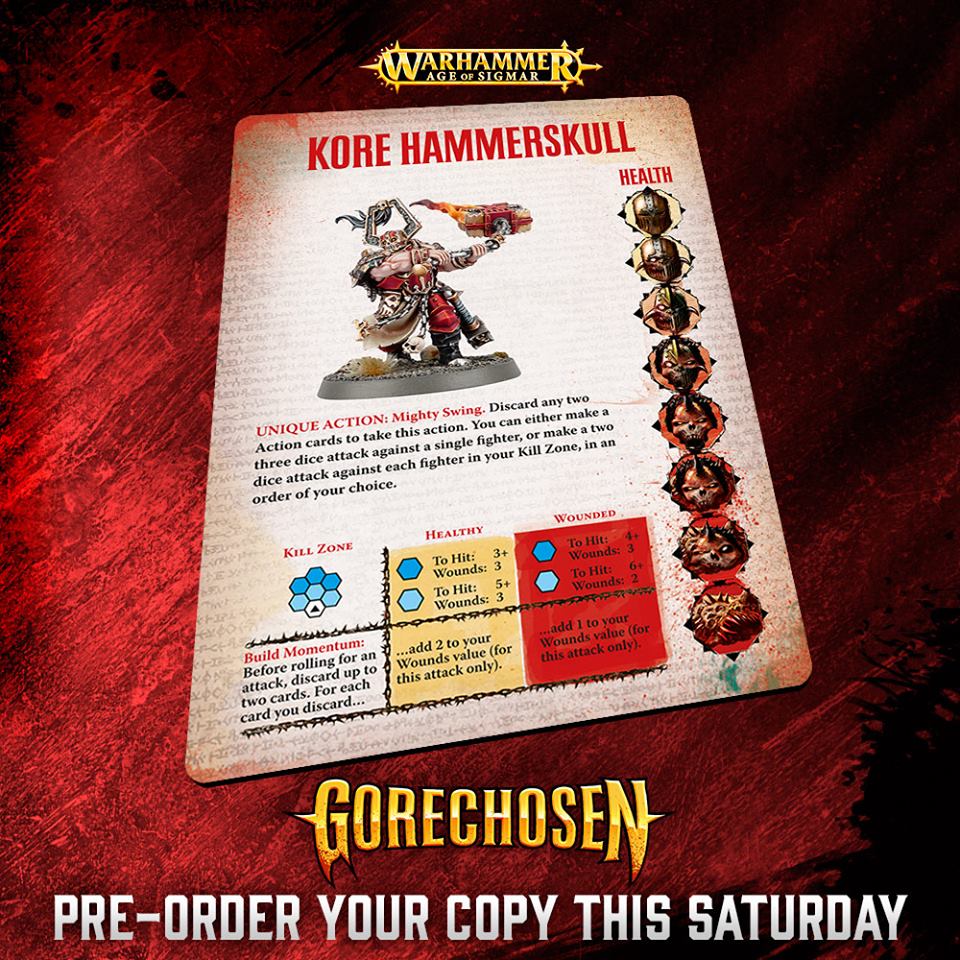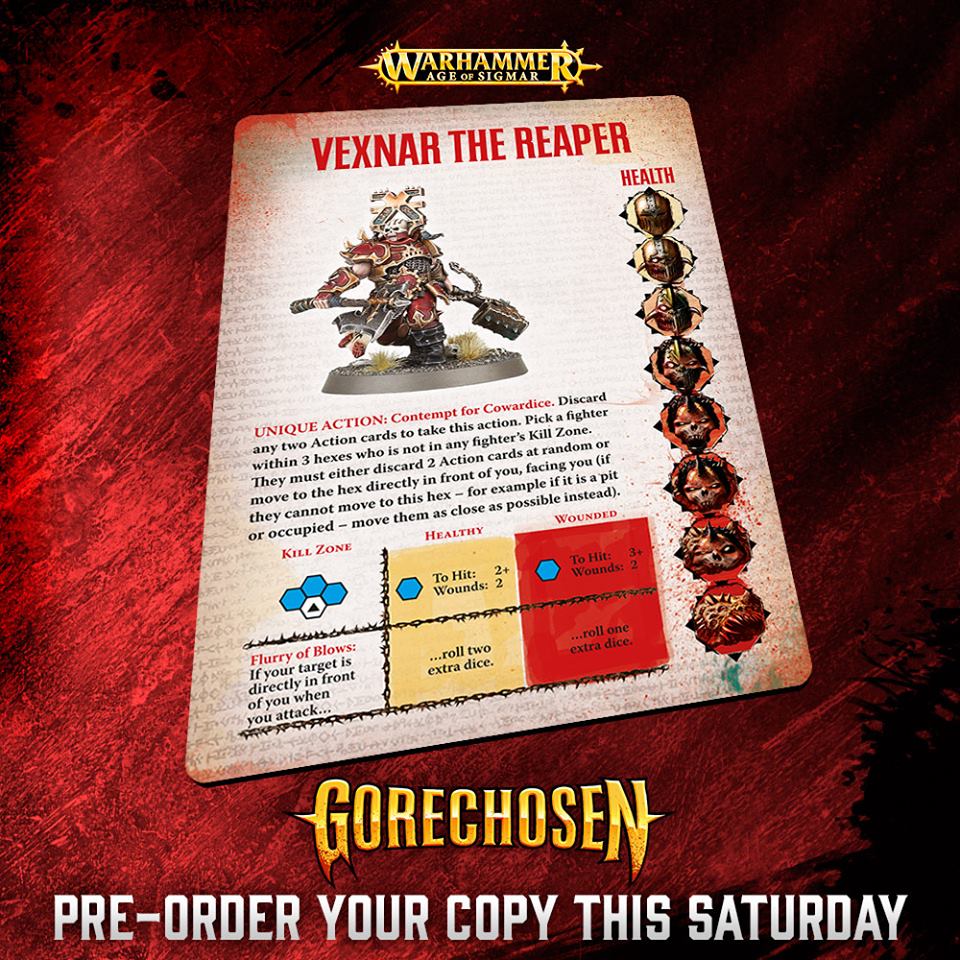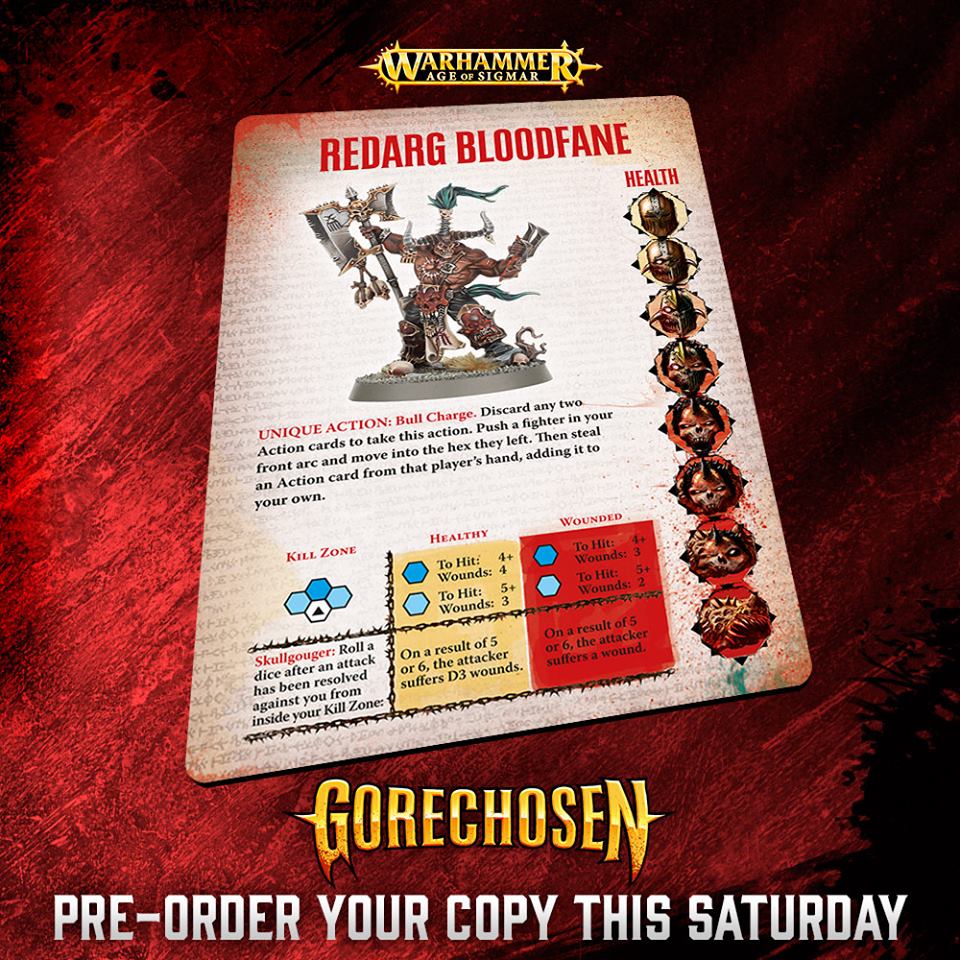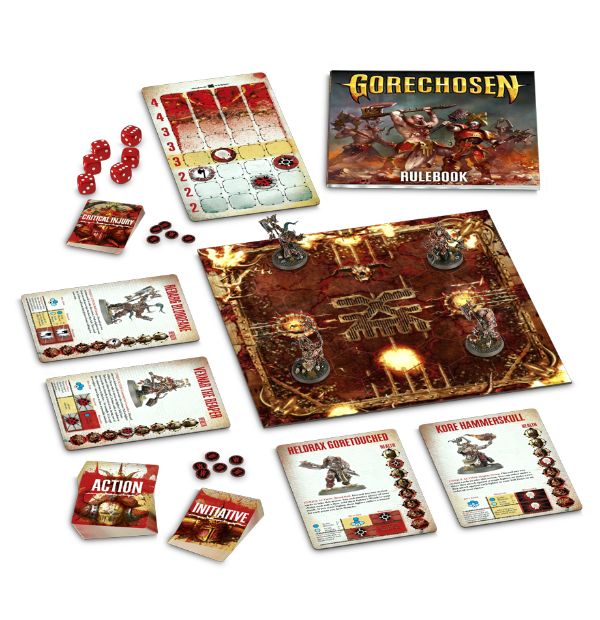 The Game
Gorechosen is a game of brutal, fast-paced arena combat for 2-4 players. In this game, four champions of Khorne are thrown into the pit, fighting bitterly against each other to prove who is the most worthy of the Blood God's gifts! Fight every man for himself, or team up against the strongest player to decide who is the most favoured of Khorne – lots of variations and tweaks to the bloodthirsty core game rules are included.
Watch it played:
Pre-Order this Saturday! $60 for those 4 miniatures plus all the boardgame stuff – not too shabby!