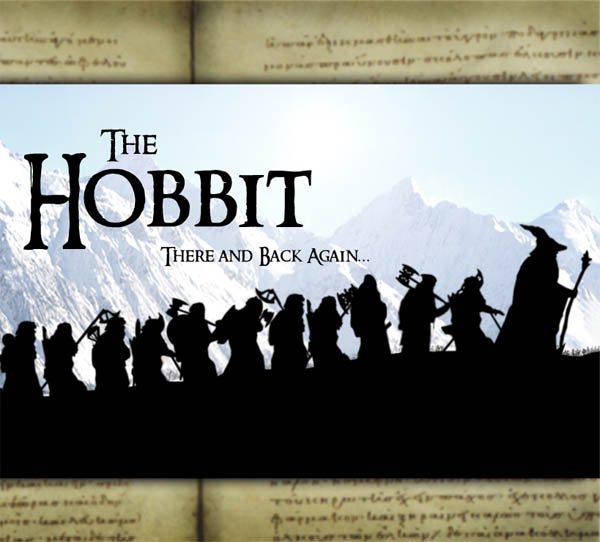 Forge World has a new teaser for you Lord of the Rings Fans – Dain Ironfoot: Lord of the Iron Hills!
For those of you might of missed it, Games Workshop has committed to getting out more Hobbit products. This is one of those new products: Dain Ironfoot!
via Forge World
"A few weeks ago in this bulletin, Adam Troke spoke about what's coming up from Forge World for The Hobbit: An Unexpected Journey™ Strategy Battle Game. This week in the Forge World studio I got my first look at Dain Ironfoot: Lord of the Iron Hills. Take a look…"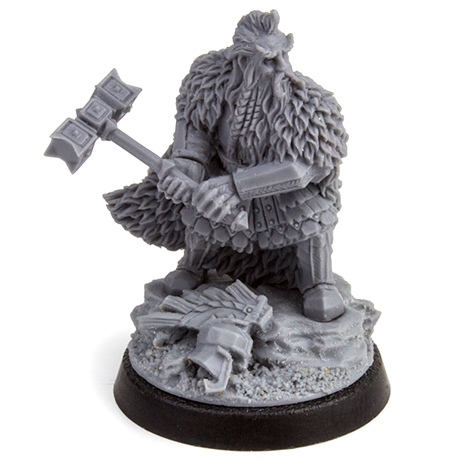 And if you're wondering what that bulletin is referring to, here's the video: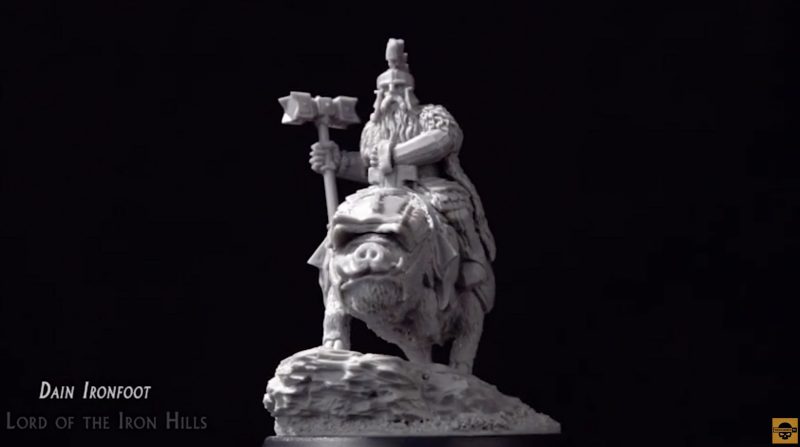 This is the mounted version of Dain Ironfoot that was spotted in the video.
Personally, I'm curious to see what else Games Workshop is going to create for the Hobbit/Lord of the Rings line. Maybe the Hobbit will fill the "Rank-and-File" fantasy game void that they created when they swapped over Warhammer Fantasy to Warhammer: Age of Sigmar. Was that part of their grand plan then entire time? Time will tell!
What do you think of Dain Ironfoot and the "return" of the Hobbit?